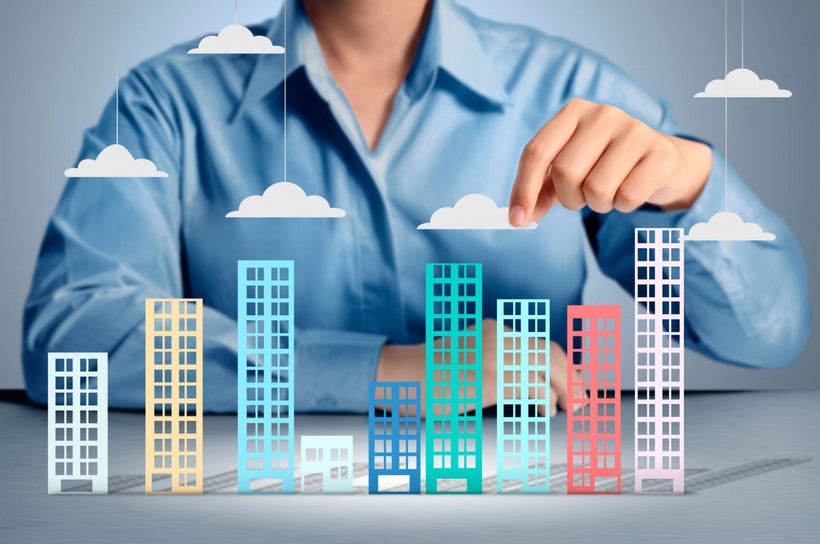 Much like high fashion, haute cuisine, and the price of eggs, trends in real estate come and go on a regular basis. What's more, because real estate affects so many of us, from architects to builders to home buyers and sellers, it's important for most people to stay informed on the general direction in which the real estate market is moving. What are some of the more recent things to pay attention to when it comes to real estate today? We're glad you asked. Here are five current real estate trends to watch.
1. Smaller cities are the new real estate boomtowns.
While big urban centers like New York, San Francisco, and Chicago will forever hold appeal, many millennials are looking for smaller cities to call home. In the Midwest, for example, cities like Madison, Wisconsin, Des Moines, Iota, and Minneapolis, Minnesota have been attracting members of the younger generation.
The Southeast has also seen its smaller cities like Raleigh, North Carolina and Charlottesville, Virginia increase in popularity. All of these locations are less overwhelming and much more affordable than the old coastal or Great Lakes stand-bys. As a result, development in these cities has been on the rise, and planners have been reinventing the urban center, with increased green space and lots of walkable areas.
2. An increase in multi-use buildings and developments.
Planning a new building that's exclusively retail, or exclusively residential, or exclusively business offices is the equivalent of putting all your eggs in one basket: if local retail tanks, or if the residential market slows down, or if an economic slowdown causes businesses to close, then you're suddenly left with a lot of vacancies — and that means a lot less income from tenants paying rent.
Instead, as a way to minimize risk, developers are looking to more mixed use projects. Whether it's a new construction plan or a redevelopment of an older property with loads of historic character to suit current needs, multi-use projects satisfy a lot of needs and make for an overall safer investment for developers.
3. Augmented and virtual real estate reality? There are apps for that.
Augmented reality, or AR, is becoming increasingly important in showing prospective investors, owners, and municipalities what a space will look like before construction is finished or, in many cases, before it's even begun. In fact, they don't even have to be nearby to see it, saving on site visits.
Plus, AR allows for more collaboration during construction, as it's easier for contractors to visualize and understand the exact location of certain components, which will potentially speed up the process.
As for the impact of virtual reality, or VR, on the real estate market, well, just look at this past summer's Pokémon Go craze: it got gamers off their couches and out into the real world, seeking out specific locations to get ahead in the game. This type of technology could affect building owners' retail tenants, especially when it comes to their future marketing efforts.
4. Headaches from a labor shortage and parts from other countries.
In recent years, contractors have had an increasingly difficult time finding qualified workers to handle construction projects. There are fewer young people taking up trades, and many skilled workers found other means of employment during the most recent recession, when construction slowed down considerably.
There's also a political reason: many workers from Mexico and other countries have either left the US or are not being allowed into the country due to the current administration's stance on immigration. Additionally, many companies have moved their parts manufacturing overseas in an effort to cut down on costs, and this relatively new international nature of construction comes with its own set of concerns.
According to the CEO of UA Builders Group, Albert Gjonbalaj, "Much of our products used in building that were once produced in the US have moved overseas. So new challenges have arisen regarding the safety, integrity and quality of Chinese-sourced materials. That Chinese made window system is a great bargain until it doesn't show up on your job site when expected, due to it being held up in customs."
5. Somewhat less volatility than in years past.
It's a less rocky real estate market these days, and that's most welcome news for anyone who has skin in the game. The foreclosure crisis is firmly in the rearview mirror, and the fairly calm real estate market looks to stay that way, for the most part, thanks to slow but sure economic improvement and fairly steady interest rates. Still, it's expected that there will still be a bit of a lag in upcoming development and construction. Getting financing for new construction is more difficult these days, as investors are more wary of risk than they were in the past.
Plus, there's also the aforementioned labor shortage; if there aren't enough skilled workers to handle the actual construction, then the construction simply can't happen. And of course, things can always change as the economy ebbs and flows. Finally, as Gjonbalaj explains, aesthetic and practical needs continue to fluctuate: "In today's economy, the market is fickle and can change on a dime; predicting whether or not there is a market in 18-24 months for what you are designing and building today can be challenging."
This post was published on the now-closed HuffPost Contributor platform. Contributors control their own work and posted freely to our site. If you need to flag this entry as abusive,
send us an email
.