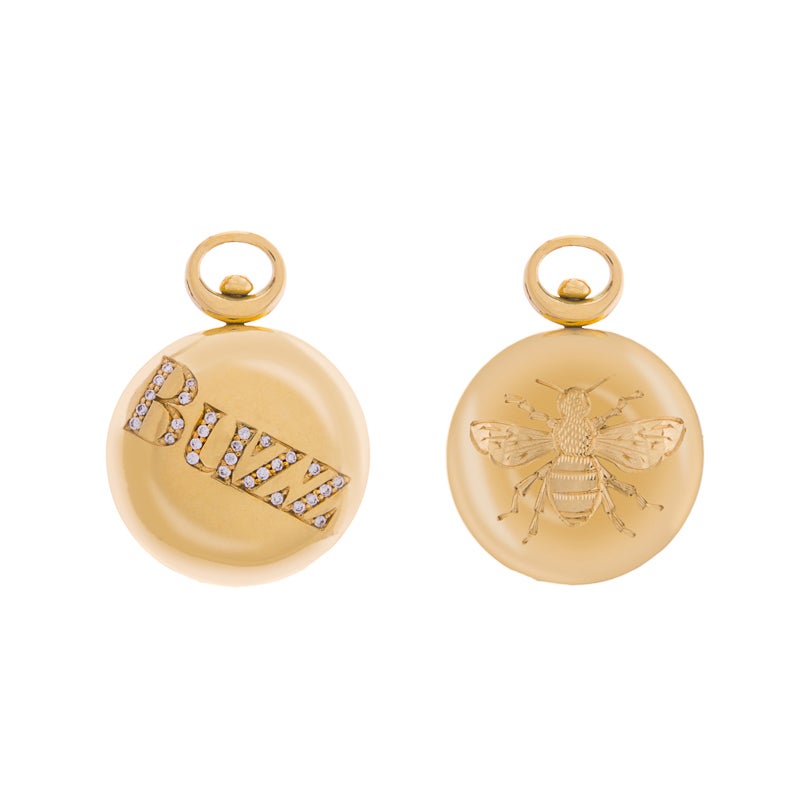 I've discovered that many people are afraid of owning good quality jewellery: they may fear that their precious pieces will be damaged, or get lost, or that they will invest a lot of money in a piece, only to find that their tastes change and they no longer wear the piece as much as they once did. 
However, if you own a beautiful piece and don't wear it, that is surely the biggest waste of all. So, here are my tips for wearing and enjoying your precious jewels. 
Don't save it for "best": treat every day as if it is best, and your whole outlook on life will actually improve! You will also become one of those cool girls, who mixes high end with high street, and looks effortlessly cool and polished as a result. The more you wear your jewellery, the more comfortable you will be wearing it, and your cost per wear will reduce, making your investment in the piece worthwhile. So, wear your nice pieces, even for the school run or a coffee date. It could be the start of a lifelong love affair with giving yourself the best! You will also be supporting talented craftspeople who have trained for years to hone their skills, rather than fast fashion which is made in often appalling conditions and will end up broken and in landfill before long. 
Look after it. Yes, fine jewellery is made from durable materials, and should last beyond a lifetime, but there are sensible steps you can take to protect it. Don't wear it in the sea, pool, shower, gym, when playing sport, cleaning, gardening or sleeping. Avoid getting hand soap on your rings when you wash them, in particular with emeralds, pearls and turquoise. Always put your jewellery on after your body lotion, make up and perfume. Store it properly: keep chains and necklaces fastened to help prevent them from getting tangled, and don't let items rub together, as they may damage each other.  Make sure they are stored in a box or pouch with a soft lining, or for overnight storage, place them on a soft cloth. Clean it regularly. For most pieces, a soft toothbrush, warm water and washing up liquid is perfect (as above, do not do this with emeralds, pearls and turquoise). Make sure you get in to the back of the stones, as there will be built-up grime there. Be careful of the water temperature, as some stones may be damaged by temperature extremes. 
Give it a regular health check. Have the settings checked regularly by a jeweller: the claws which hold stones in place do wear down, especially on rings, so it pays to have them replaced as needed. A jeweller can also re-polish your gold and even gemstones if they have become worn, and can re-plate white gold and platinum if needed. At the same time, have your jewellery regularly valued (to include photographs), and add it to your home insurance policy if you can't afford to replace it. If it's a sentimental or antique piece you may not be able to replace it like for like, but at least you can get something else to take its place. 
If your tastes have evolved and you own a piece you no longer like, or you inherited it, have it remade. The beauty of real jewellery is that the materials can be re-used, or their value offset against making or buying a new item. It is lovely to see sentimental heirloom stones re-used in a contemporary setting, where their meaning can be appreciated every day.  
Be open to different coloured metals and don't be afraid of mixing them. Many people are afraid of yellow gold, and some cool-skinned people genuinely look better in white metals, but plenty of people can wear them all. It looks cool and effortless to wear different coloured metals together and means you don't have to worry about clashing with your watch, or even the hardware on your bag or coat. 
Susie is from London and is a firm believer in #SustainableFashion. With this in mind, she designed Celebration Pendant, which can be personalised to celebrate special occasions, be worn and loved every day, and then become a future family heirloom. Find out more at www.mildredjones.co.uk or follow on social media:
This post was published on the now-closed HuffPost Contributor platform. Contributors control their own work and posted freely to our site. If you need to flag this entry as abusive,
send us an email
.