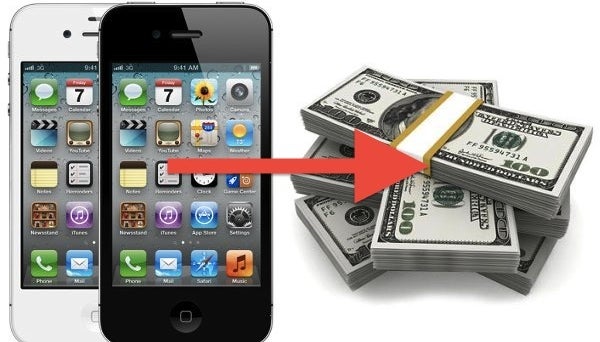 People: How do you buy a new iPhone every year?
Me: By selling an old one!
Yes, that's how I do it! Technologies tend to get obsolete every year keeping your old iPhone with you would give you nothing more than a sheer disappointment. Mobile app developers kill their apps for old OS and the device would be useless to you after a couple of year or so. The wise decision is to trade your old iPhone with a new one or better yet, sell it for some bucks to buy a new one. There are quite a few websites where you can trade your iPhone for cash or gift cards. Let's have a look at them!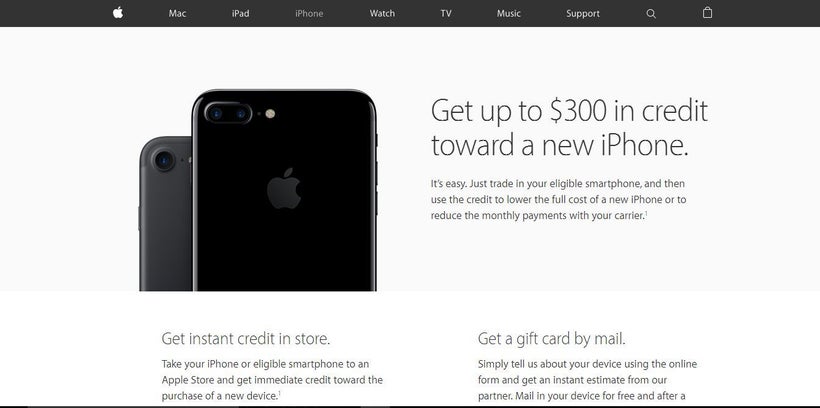 What's better than selling Apple device back to Apple? Apple Reuse program allows you to trade your any Apple device at any Apple Store and online. Apple does it to promote its Reuse and Recycle program. All you have to do is to tell them which Apple device you have, and they will email you a prepaid mailing label. After deleting your data (Yes, Apple cares), ship your device and Apple will handle the rest. You can either use instant credit in store or get a gift card by mail. Apple's reuse trade-in program is very convenient to use, but compared to other websites, it won't give you the best value.
How to Ship: Via Prepaid Mailing label
Turnaround Time: Not specified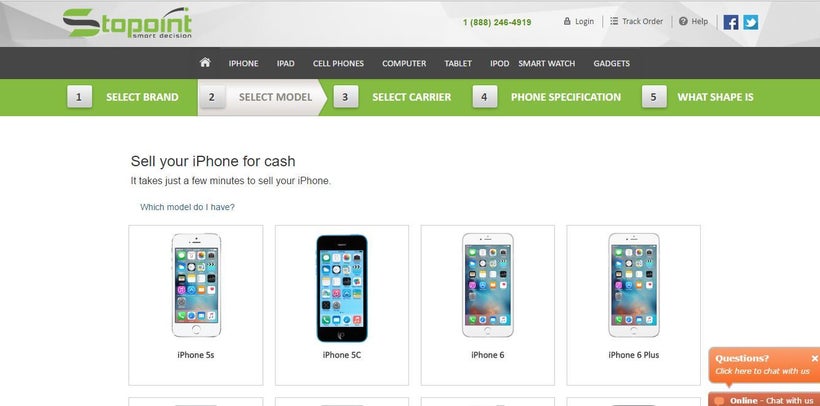 Stopoint is another leading Trade-in platform that lets you sell even your latest iPhone set with an easy to use select-ship-pay system. Yes, this is how they've made it. The three step process is so easy that anyone can get the estimated quote of his device within seconds. All you have to do is to select your iPhone model, carrier and storage, pick what condition you think it is in and get a fair value price within seconds. Unlike many leading platforms, Stopoint takes the lead by giving you a liberty of getting paid via PayPal within 24 hours, or receive a check via mail within in 3 days.
How to Ship: Ship your device via prepaid shipping label, or drop it any Fedex store.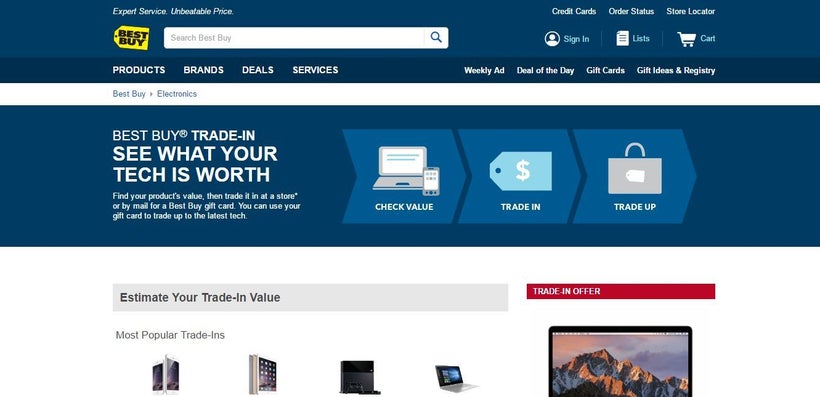 Best Buy trade-in program is a wise choice if you are looking to get a fair price for your old iPhone. It allows you to choose whether you are trading in-store or online for a Best buy gift card. Getting an estimate value of your product is very easy and simple. You just have to pick a manufacturer, model and condition of your device and Best Buy will assess the condition of your iPhone and give you an estimated trade-in price. If you like the offered amount, you will be awarded as a Best Buy Gift card.
How to Ship: Ship your iPhone to the Best Buy via prepaid label or another option is to find the local store in your area that accepts trade-ins.
Turnaround Time: 10 days.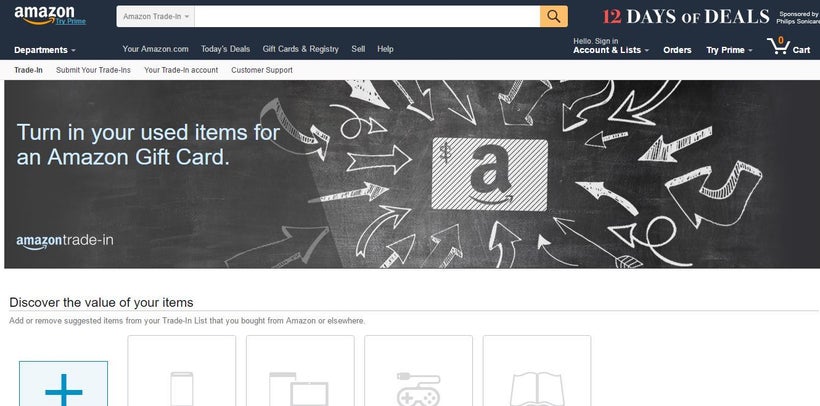 Amazon has developed a great tool to identify the value of your iPhone. The process is not as easy as Best Buy and Stopoint but you can get the best price from Amazon as compared to these two. Amazon also promises to pay the higher value if your device is in a better condition than you claimed it to be. The only drawback is that with Amazon trade-in program, your money is bound to Amazon account and you cannot use it elsewhere. So in case if you need Cash, Stopoint is a wise choice to opt for.
How to Ship: Amazon only allows shipping through pre-paid shipping label
Turnaround Time: 10 business days.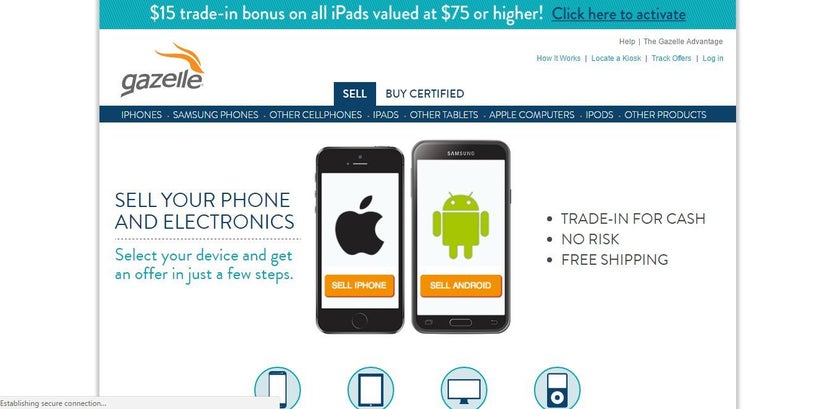 Gazelle Trade-in program is another good option to choose. This popular electronic reseller gives you a very decent deal on your old iPhone. The process is quick and robust and follows the same 3-step approach. Gazelle doesn't ask you to tell the condition of your iPhone rather it asks you to type-in the serial number of your iPhone and it searches the device details and gives you the best possible offer right there. Another highlighted part is that you can choose from various payment methods including a check, Amazon.com Gift Cards or PayPal.
How to Ship: Via Prepaid Mailing label.
Turnaround time: Not specified.
So, why keeping your old iPhone idle when someone is ready to pay for it?
This post was published on the now-closed HuffPost Contributor platform. Contributors control their own work and posted freely to our site. If you need to flag this entry as abusive,
send us an email
.