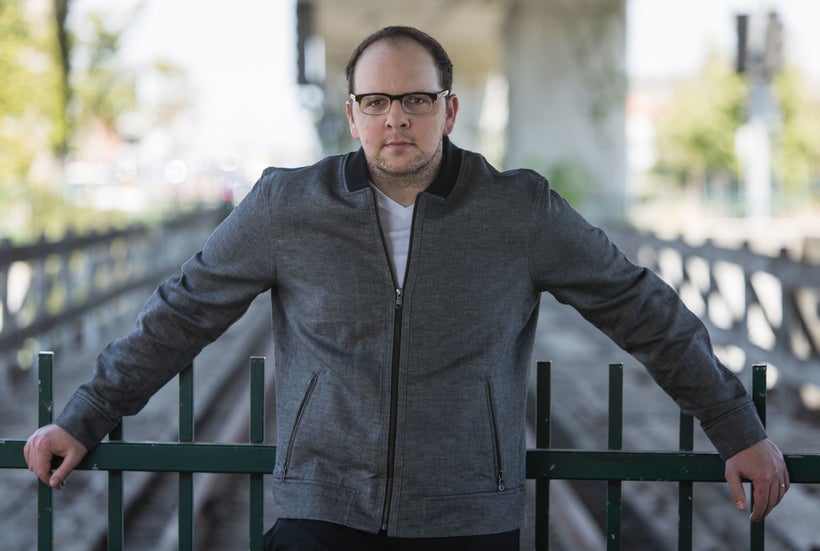 Every cult classic ever made has strong fan followings that make them what they are, and with the day and age of social media accelerating these fandoms, it gets very easy for these universes to grow to that viral next level. But, the most special fandoms come to pass when a bond is formed between the fans and the stars, breaking down that fourth wall to make the experience inclusive and interactive- and that's exactly what was done by endearing Beauty And The Beast Actor; Austin Basis.
With fans of the show known as "Beasties," Basis has taken on the title "King Beastie" as the beloved talent is constantly interacting with fans through social media, really being a major part of what the show's audience has come to love. As fans form tight friendships on and offline, Basis fuels their fire as he treats them like friends and family (or, fan-mily as he inventively named them,) and because of it, they adore him all the more. But, this comes as no surprise from an actor who has been trained from the prestigious Actors Studio and thrives off the thrill of a live audience.
Like many real actors, Basis has a history in theater with a long resume of play credits that range from the works of David Mamet to William Shakespeare, so it's no wonder that the talent is used to the high of performing live. Ever-insightful, Basis quickly figured out that the new-age answer to a live audience was social media, quickly falling in love with the platform as a way to bring back the idea of interaction with fans as if it were a stage. It's all part of Basis' methodical process for getting into character and getting that excitement of theater back. A true artist at heart, the well-trained actor is always giving himself advanced homework in order to get inside his character's head- even if that means writing multiple poems from a character's perspective, which usually helps him practice his other talents as he also has full intentions of writing some day!
Not only a talented writer and actor that pays meticulous attention to his characters, Basis is also a strong advocate for a cause many people suffer from; diabetes, having suffered from Type 1 Diabetes since childhood. The actor is a celebrity ambassador for the Juvenile Diabetes Research Foundation; JVFR and does everything he can to help raise awareness for the cause.
And beyond that, he is also a great friend. Always looking out for those that are close to him and seeking to work with those that he cares for, Basis is a very beloved man in the industry. Still extremely tight with his Life Unexpected family, the good-hearted actor will undoubtedly stay close with his Beauty And The Beast cast-mates as well. But, more than that, he is certain that he will stay close with his Beauty And The Beast fans...or, fan-mily.
The benevolent talent took some time to answer some questions about Beauty And The Beast as the show reaches its conclusion, as well as his love for the Beasties, and to talk about what he would love to do next! Read on for more!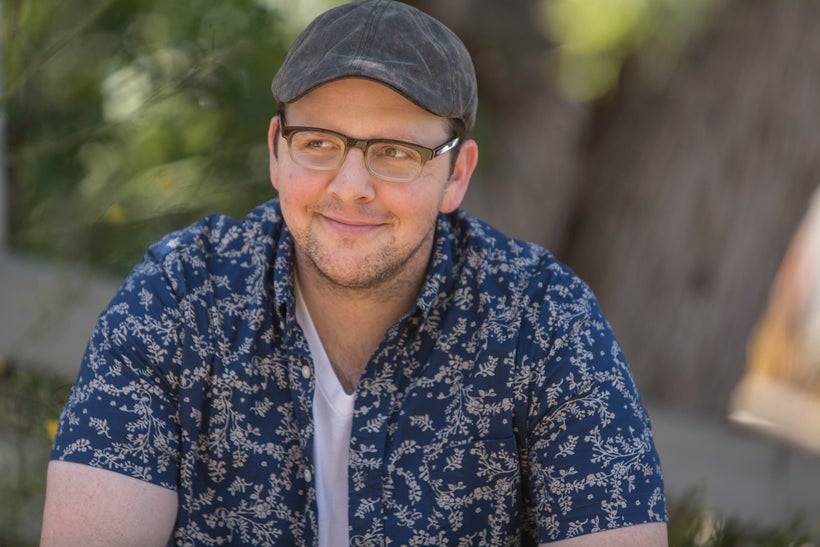 As you come close to your big finale, how does it feel emotionally to be wrapping on a role you've been playing now for four years, and what scoop can you give fans for what is coming up?
Well, we filmed it a while ago and had to wait for close to about eight months before anyone can see what we did. So, I feel that the excitement is not so much closing out this chapter, but getting to see the fans reaction to what we did late year. And also knowing what's coming and being so excited for them to see it. I had a great character, J.T., and I had so much fun playing him. There were tons of really cool things I got to do as J.T. that I wasn't able to do as other characters I played. And because the show spanned four seasons, the arcs the character faced and the ups and downs really span the spectrum of different emotions, and I'm just really excited to see how the fans respond to the conclusion. The action really picks up and it really doesn't let up at all. There will be twists and turns and reveals and new information, and comedy and tragedy like always on Beauty And The Beast. Fans can expect some definite mythological reveals and then reveals as well to the bigger story we've been telling.
You are trained from the very prestigious actors studio and have a very method approach- you even write poems from the perspective of your character. Can you share an idea of one of those poems?
I took a lot of creative writing and poetry classes in high school and college, and then continued writing afterwards- even on Life Unexpected and Beauty And The Beast. I collected some of my poems and self-published a book of poetry that's online. Some of the poetry is personal, and some are from my character's perspective. Since I like writing poetry, I felt it was a very cathartic and creative way to frame emotions as words from the perspective of the character's I've played, and I've tried to do that with as many character's I've played. I try to do that to get inside the character's head. And, of course I will find commonalities between my experiences and emotions, and the feelings of the character, so I just try and just express it into a poem in a way that seems natural and innate to what the character is going through. For example, in Life Unexpected, my character Math wanted to ask Shiri Appleby's character Cate out on a date in the fourth episode- and this dates back to a high school crush that he hadn't been able to shake, with mountains of insecurities piled up on top of it. So, I asked myself about the journey of that character and framed the evolution of that crush through a series of three different poems that I wrote from childhood up until that point. And I really dedicated myself to putting my head into where the character would be at each stage of his life, poem-wise, focusing on the voice he would use and how each poem would be written. And I also wrote a poem as J.T. on Beauty And The Beast. I wrote a poem about Tess for season two when they hooked up the first time, and what those feelings were all coming together. It makes homework fun, as opposed to just sitting there and memorizing lines. It makes them real and natural and come from the place of truth. I get to use my creativity in a productive way.
The show has a huge Twitter following with the fans being known as "Beasties," and you in particular are known as "King Beastie." Do you love fan interaction and feel you have a special bond with them?
Growing up as an actor, my training was in theater- it wasn't specifically in TV or film. So, I come from a world where plays are really the medium, and with that comes a live audience- and that response and interaction is immediate. When you tell a joke and they laugh, you know it's funny. There's an energy that comes with that, and a high that comes with that. The same way that a dramatic moment gets its own gratification with a palpable silence, or what it may be. It's another manipulation of that energy that makes the emotion that much bigger. So, with TV and film, my experience is that you get that fun relationship with an audience stripped away and all it becomes is a crew behind the cameras not making a sound because they can't or they will ruin a take. So, I feel that social media fills that void. That immediate response that is missing from the audience is now there from social media. Albeit, we filmed this months ago, but why by watching it with our fans live, we can see the expressions from our fans based on their tweets and that really brings back that feeling of a live audience, which is a bit thrilling. So, in relation to the bond I have with the Beasties, I will miss that interaction- but I don't think that kinship will be gone. We might not have the show to bring us together anymore, but we're still all on social media and whatever my next project may be will bring us all back together. I said a couple of years ago; the Beasties are kind of like a family, or as we call it- a fan-mily, because not only do they support the show and try and promote it, but they've also really formed deep friendships with each other because of the show. They met one another past the safety net of social media because of their passion and enthusiasm for the show, and had these "Beastie round-ups." They made real friends- and that's great.
Of course, this show is based on the 80s cult classic of the same name. Were you a fan of the show? Have you had any stars of the original guest star, and who would you had liked to have?
I know when we started the series Linda Hamilton reached out to Kristin [Kreuk.] The cast and crews in Canada are a very small world, so someone who knew someone got a signed good luck photo of Linda Hamilton to Kristin and the rest of us, wishing us well as we take the story and tell it for the next generation of fans. I always would have loved Linda Hamilton or Ron Perlman to come on and play some kind of family member or beast elder, but it never came to be. It would really have brought the re-telling full circle. And it's not necessarily a re-telling, I think we just used it as a jumping off point as the show has evolved into something quite different from the original- with the romance still at the core. But, I think it's great that we got Marc Singer on! He is The Beastmaster and he was on V- he is a supernatural and sci-fi icon. So, it's wonderful to have someone of that stature along for the ride to see us through the final few episodes of our show. And I also would have loved to get one of my friends aboard the show, but that never came to be, unfortunately!
Of course, fans also loved Life Unexpected starring Kristoffer Polaha, Britt Robertson and the amazing Shiri Appleby. Do you keep in touch with your former cast? Who else would you love to work with, and what other roles would you love to play?
The Life Unexpected cast and crew are friends for life. We've been at each other's weddings, baby showers, family events. There are so many LUX people, that the family has grown with kids and significant others that we are really now a group of 30-40 people now. So, when a big life event happens, we wind up having a separate LUX event for that milestone event- because you can't just have two people at an event and leave everyone out, and we really are the type of crew, cast and writers that really all still keep in touch and are like a family. I've been writing my own stuff, so all the writers on Life Unexpected have been an amazing recourse for me as someone who has only written as a hobby and is trying to do it more. The roommates; Kristoffer Polaha and Reggie Austin are the people I remain closest with. But, we're all so close. As for who I would love to work with next, I would love to work with any of my friends, but I would also totally love to work on a show like Scandal. My wife went to school with Kerry Washington and we're good friends with her, and I would love to be on the show that she's the star of. We've been able to share a little bit of our lives together, so I would love to share a little bit of the screen- she's really amazing. And of course, people like Daniel Day-Lewis, Al Pacino, Robert DeNiro, Ellen Burstyn, Denzel Washington. A lot of them are film actors, and I've been doing a lot of TV lately, so I don't know what the odds are- but the dream would be for me to do anything with any of those actors! Or I would love to work with someone from my Actors Studio world. I really love to work with people that I enjoy and am friendly with. It's always great to work with a good friend.
And with a mentality like that, it's certainly no wonder why every Beastie wants to be best friends with the lovable Basis. That's why this talented crowd-pleaser has nothing to worry about- his devoted fans will follow him long after Beauty And The Beast wherever he goes.
Beauty And The Beast continues its final two episodes Thursday nights at 9/8c on The CW.
This post was published on the now-closed HuffPost Contributor platform. Contributors control their own work and posted freely to our site. If you need to flag this entry as abusive,
send us an email
.