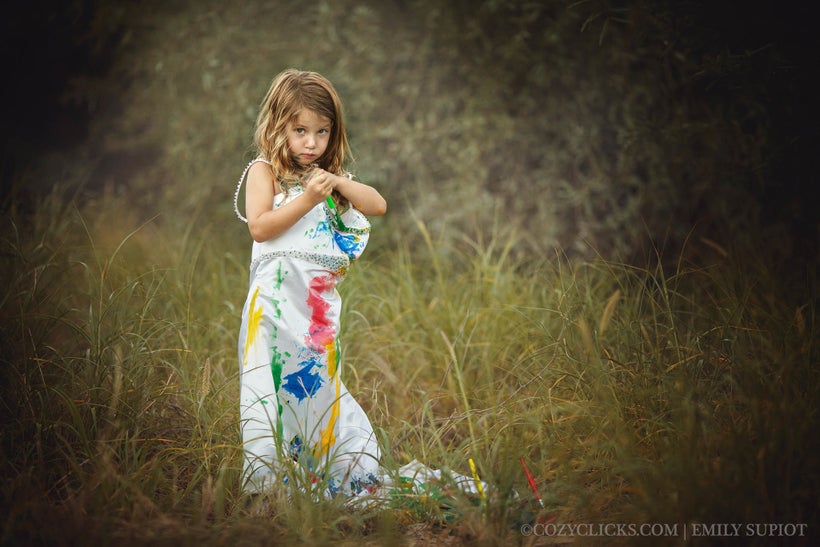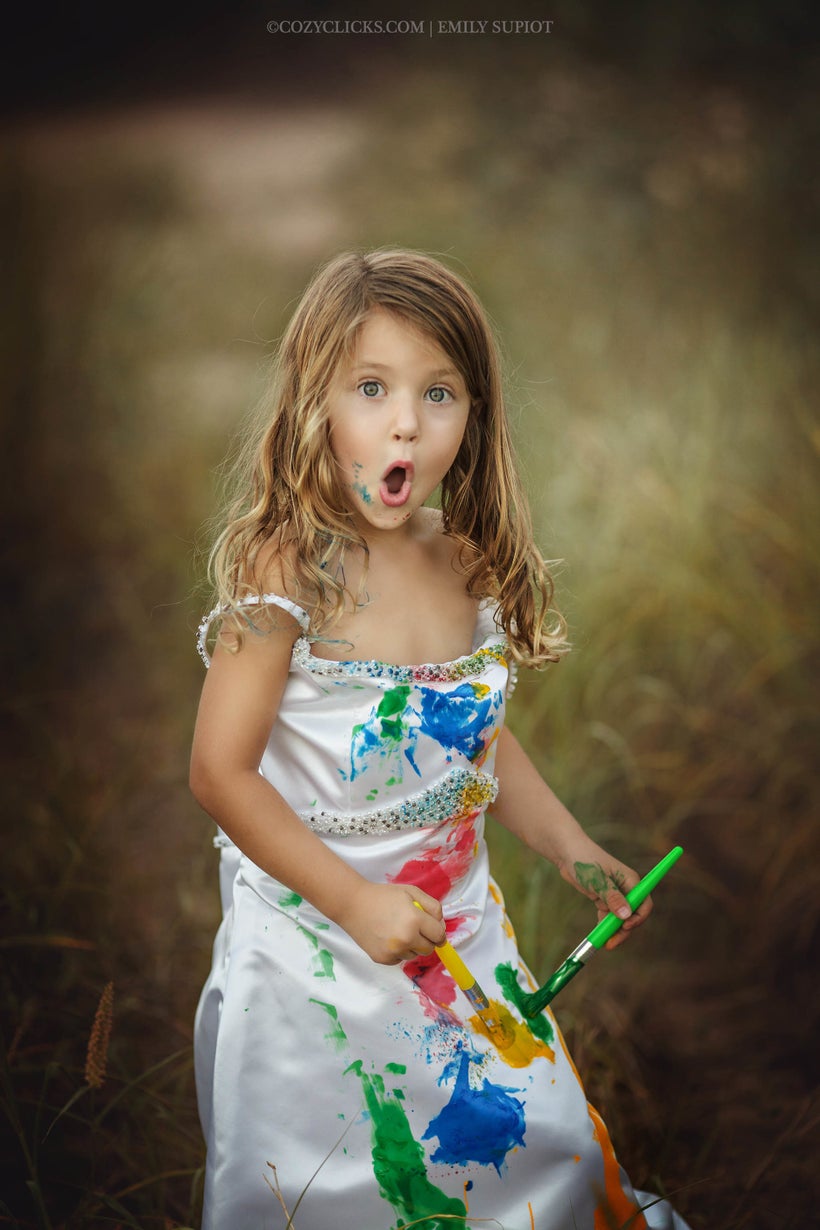 This fun photography session, taken by Cozy Clicks Photography, was an adorable mash up between two popular genres in photography right now. The session was a combination of the classic "trash the dress" photography and the little girl dressed up in mom's wedding gown. Here, the combination of the two ideas led to some super fantastic photography shots!
Trash the dress sessions are typically done after the bride is married. They are generally an artistic take on a gorgeous gown being destroyed in a beautiful way. Other famous photographers have done trash the dress sessions which feature the bride, or bride and groom together, ruining a beautiful piece of clothing by submerging it in a pool, or splashing in mud or even rolling around on the beach. The photos are usually captivating and intriguing, as such a beautiful dress is destroyed. This session was just as captivating, but in a unique way.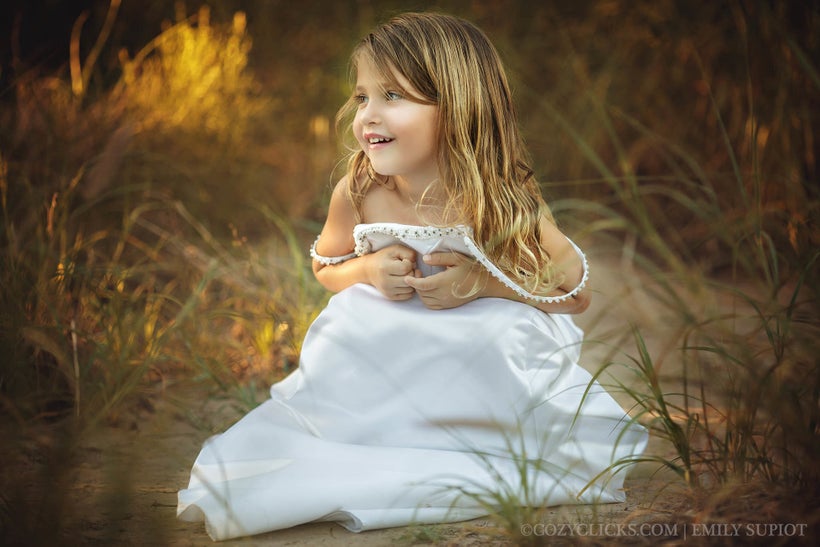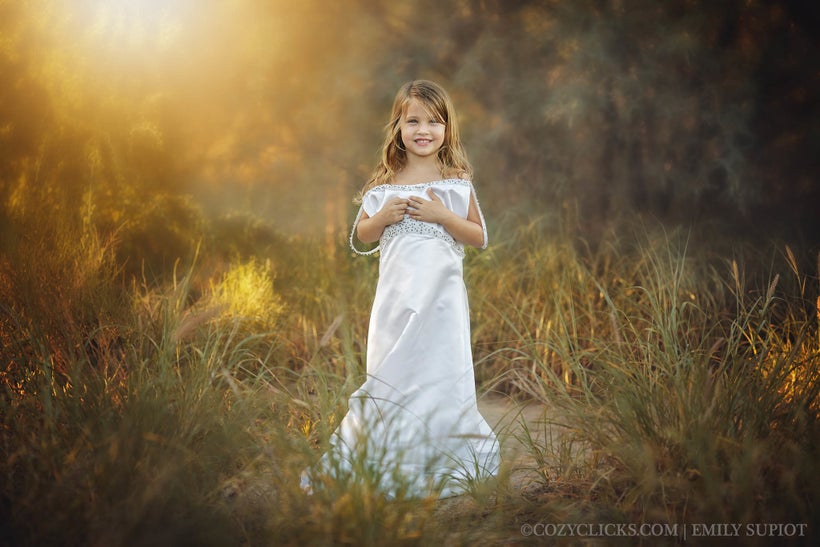 In another popular photography genre, taking photos of young daughters in their mom's wedding gown is a fun and adorable way of portraying the ultimate in dress up. There is nothing more exciting to a young girl than getting to dress up like the princess they admire the most, their mom! These photos can then become treasures to share with these young girls as they become older on their own wedding day. These types of photography sessions are pure innocent fun for young girls.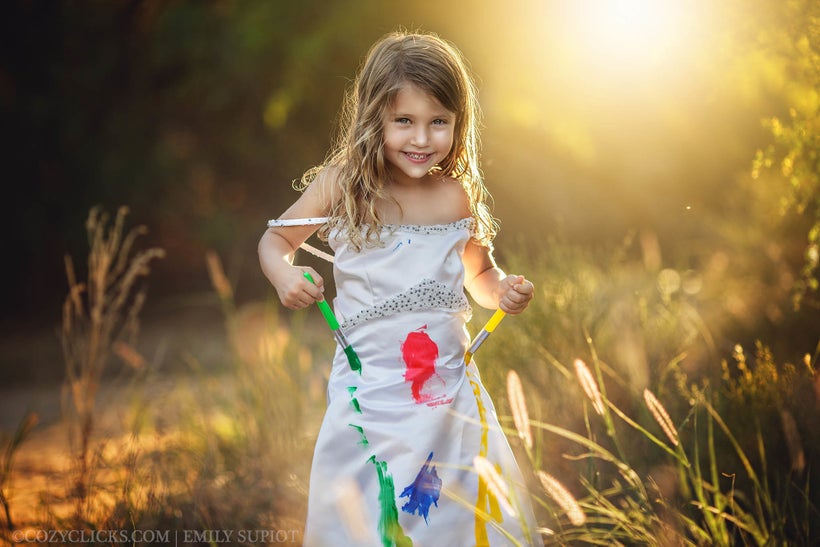 For this particular photography session, the two ideas were combined together. The photographers youngest daughter was used as the subject to complete the vision, and she was so excited! While the bride had been married for twelve years and had not done a "trash the dress" session of her own, she allowed her four year old daughter, who is an avid artist, to complete the trash the dress vision. But not without starting with some shots from the classic, daughter in mom's wedding gown shoot. From there, the session progressed with paint and brushes being introduced into the mix and from there, all kinds of fun! For a young girl it was truly the ultimate in fun, dressing up like mom and making a big mess!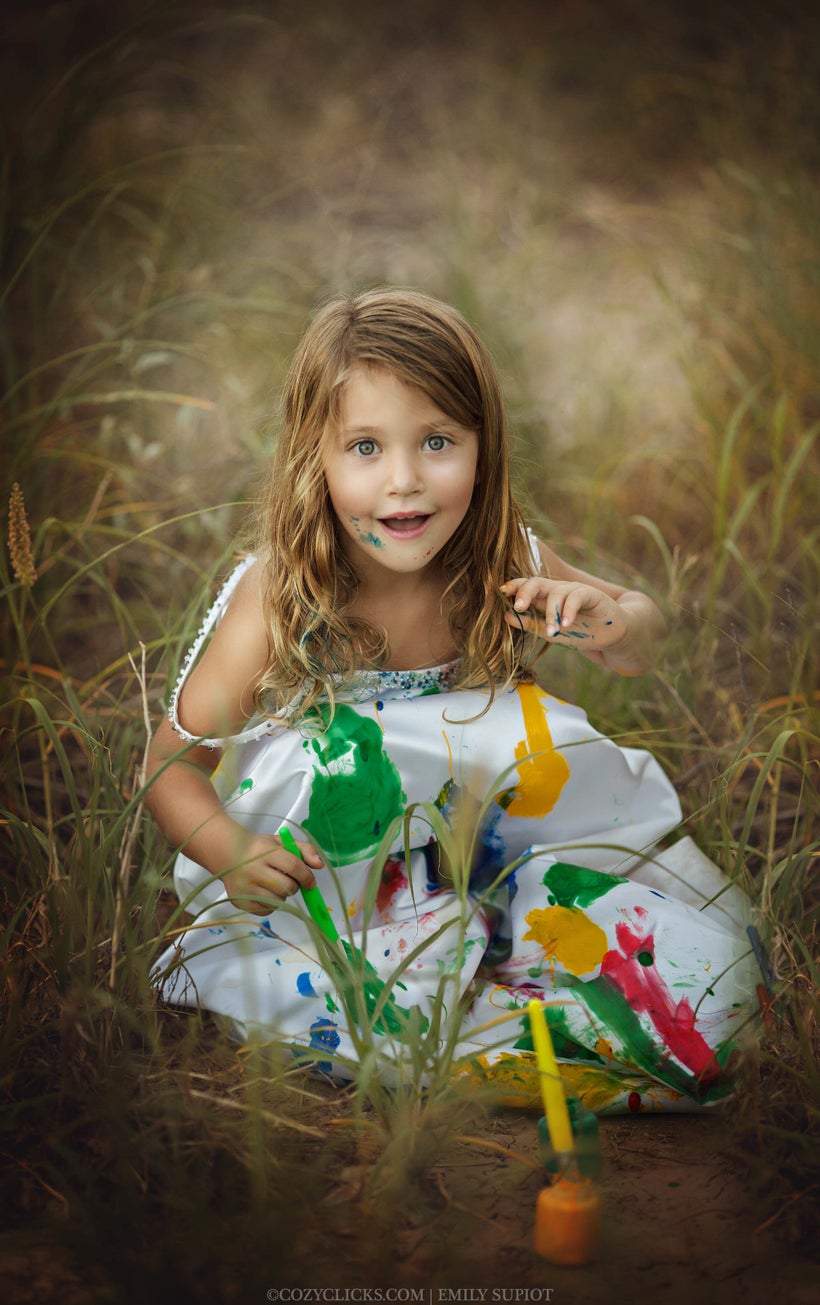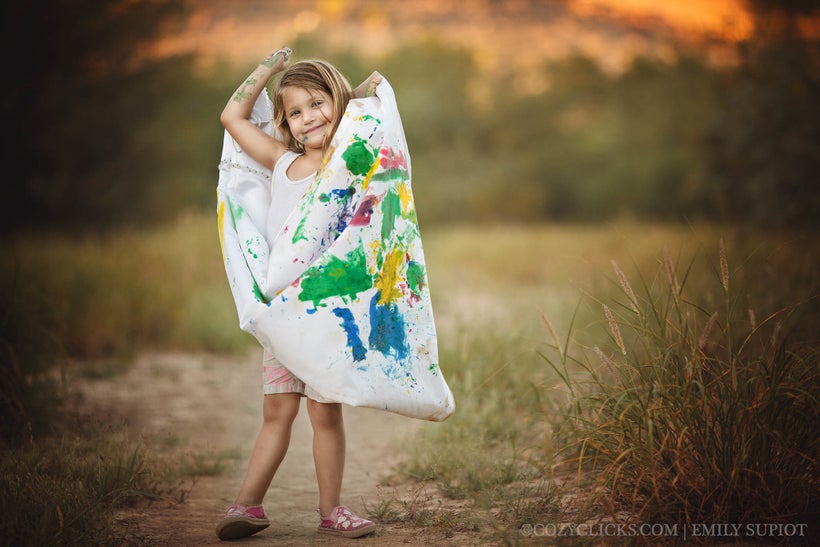 This post was published on the now-closed HuffPost Contributor platform. Contributors control their own work and posted freely to our site. If you need to flag this entry as abusive,
send us an email
.