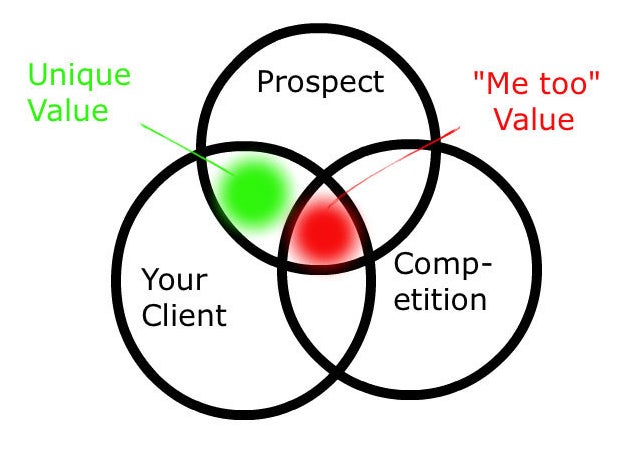 Do you have a will to add value to people's life while you make money, you want to have a leverage power, or you want to get your business to a higher level?
Then, your unique value proposition (UVP) must be right.
It's also called unique selling proposition (USP).
The stronger it is, the greater your visitor's conversion into clients.
To the least, if you must get anything right at first, it should definitely be your UVP.
You can have the best business model, best set of skilled and experienced staff, perfect presentation, great products and the most impressive pricing.
Visitors will be oblivious of all these if you don't have a succinct UVP.
So, how important is your UVP? How do you craft a compelling UVP? Do you just write anything that springs up your mind?
This guide will provide you with the needed information to get UVP right and show you the simplest way to craft a UVP that attracts strong interest.
The real catch is to fathom how your value is better than that of your competitors.
The top notch UVP lies in that details. That proof that you can deliver better than your competitors.
Even if you haven't gotten it right from the scratch. You can nail a better UVP by following these three steps;
Step 1: Research and take a deep look at what your competitors do
Step 2: Search for all their loopholes (What they don't do right)
That's the simplest definition of innovation.
How to craft a compelling UVP?
Crafting your UVP is to communicate your value to your potential clients.
Therefore, your UVP should be an attention grabber. You should be able to win over your potential clients in less than 10 seconds.
Your UVP has to be made in a precise and clear manner that directly address your client's problem and how you'll solve it.
Selecting the right words and using the language they understand is also very crucial.
Now, let's craft a compelling UVP that specifically conveys benefits to your target clients.
Though there are several others but I find this suitable and doesn't stress your readers.
I call it the For - Who – Our Value UVP format
For a business of content strategy and brand solutions for small business owners, your UVP can, therefore, appear like this
For small business owners who struggle with their branding and content development, our expert content writers can write your business to success.
Your Homepage Headline: Write your business to success
Online giants like Scribd and HubSpot tweak theirs with these as default. And they still do.
For book lovers and professionals who want to read or listen to unlimited books anywhere and anytime, our service gives you endless opportunities to read like you own every book in the world.
For business owners who find difficulties in growing their businesses, HubSpot services help you grow your business
Set your UVP right. It's the only fact that stand you out of other competitors.
In the mind of your visitors, it offers a feeling of love at first sight and converts them a long time customer.
This post was published on the now-closed HuffPost Contributor platform. Contributors control their own work and posted freely to our site. If you need to flag this entry as abusive,
send us an email
.