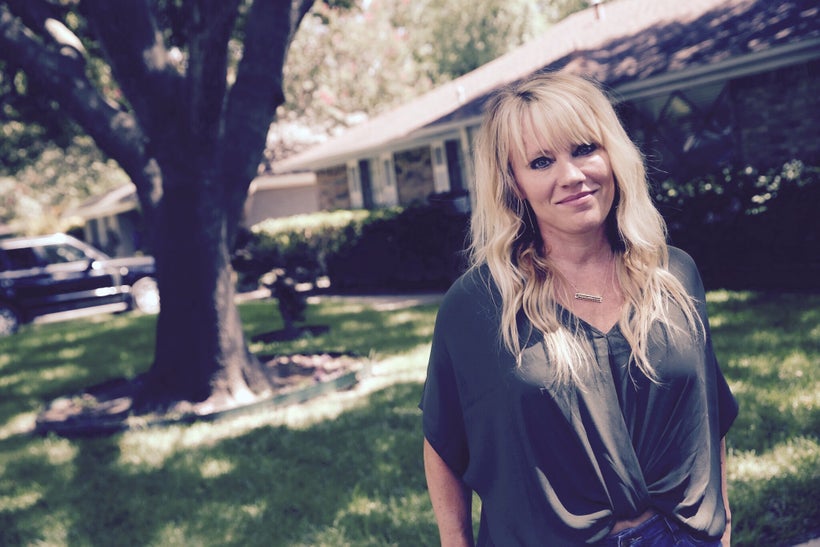 When I meet Anika Cooper, I am immediately blown away by her beauty and confidence. You feel the soul of her and you are connected in one moment. Her truth shines free. She is not wearing any makeup, but she stands in 3 inch heels and professional attire that reads: "I am powerful. I have something to give." And gives she does.
Anika Cooper owns Simply Grace, a chain of female sober livings home throughout Texas. Simply Grace believes in providing excellence for women at a price that is affordable, in order to build self-worth and self-esteem.
Before we begin talking, Anika tells me: "This is not my story. This is God's story." And I believe her. Anika has been in recovery for 21 years. She is still active in a 12-step program today. She is constantly of service to other women. And if you work in the treatment industry, or if you are familiar with treatment programs in Texas, you know Anika. Everyone knows Anika. In fact, when Anika reached out and asked me to write her story, I was honored to have the chance to share the truth of her courage, bravery, and dignity.
_________________________
Anika was eighteen years old when she became heavily addicted to methamphetamine. She weighed, at the most, 83 pounds, and her family was suffering because of her drug addiction. On her 18th birthday, her Grandmother, Lillian Grace, asked her if she could take her out to dinner. Because Anika was so heavily addicted to methamphetamine, she was not hungry. She'd been up for almost 14 days straight, and she was near death, or at the very least, a psychotic episode. She told her grandmother that she could take her to Burger King.
Anika vividly recalls this memory, as it was the beginning of a turning point in her life. After dinner, her Grandmother took her home. Her Grandmother had to help her get upstairs to her apartment, because Anika was so weak, she could barely walk. Anika immediately passed out, after being up for 2 weeks straight. She tried to get more drugs from the people who were at her apartment and normally supplied her, but even they were done.
Since her Grandmother's house was a place of comfort, she knew this is where she needed to go. She needed to see her Grandmother. However, Anika did not want help. She just wanted a place of refuge, to rest and recuperate. But, her parents found out that Anika was addicted to methamphetamine, and had other plans for her. They told her they were taking her to a Mexican restaurant for dinner, and then after, they would go shopping. Little did she know, that they were actually taking her to the psychiatric hospital and detox ward, at Timberlawn, a local hospital in Dallas, Texas.
When Anika realized where they were taking her, she tried to run away. But, her step-father picked her up and carried her into the hospital. She was admitted and Anika told her mom, "I hate you for doing this to me." Her mom's response: "I'd rather you hate me than watch you die."
___________________________
Anika's story is unique, because she only went to one detox center, and was able to maintain long term recovery after being released. Most people who suffer from addiction go in and out of treatment centers and relapse at least once. But, not Anika. Anika credits her long time recovery in part to her time at the Oxford House in Garland, Texas. She stayed there for a year and a half. And she remembers the home well. Anika found God in that home.
Someone at a 12-step meeting told her that when she was in enough pain, she should go into the bathroom, get on her knees, and say "God, help me." Anika remembers feeling so much pain and praying: "I don't know who you are or what I'm talking to, but please help me." She was introduced to God on that bathroom floor at the Oxford House. Again, she tells me how grateful she is for the home and how her time in sober living truly changed her life. She says that sober living was a huge part of her recovery and she will be forever grateful for her time at the home, when she was just a young teenager, lost, and then finally free.
She tells me that God gave her the vision for Simply Grace. She wanted to open a structured sober living home that allowed women to afford staying in the home, even if they were only making minimum wage. Many people told her not to do it. They said it wouldn't work. They told her there were already sober living homes doing the same thing, so why even bother? But, Anika didn't listen. She knew she had found her purpose.
The vision for Simply Grace didn't come when she was spiritually fit and at peace. It came at a time when her life was upside down and she could hardly manage living. Her heart had been broken, multiple times. And her addiction to love and men was bringing her down. She tells me a story about laying on her bedroom floor and crying out for God. She says "I was on my knees, begging God to take this from me. Take my life or take this from me."
However, she knows that she was meant to experience this type of pain so she could truly understand the difficulty women have in maintaining sobriety and getting clean. Anika tells me that there was a moment in church, when she was terrified and didn't know what to do anymore. She had questions, without answers.
So she did what she had always done; she asked God for help. She asked God to tell her what to do. She said that she had been tormented by the idea of letting go of a man she loved very much. And she thought that if she blocked his number, maybe she could finally be free of that relationship. When she said this to herself, in that church, the Pastor of the church said the same thing at the same time. "If you need to block their number, block their number." She believes that it was a Rhema word– a time when God is speaking directly to you.
A week after she had cried out to God begging for a change, she woke up one morning and called her best friend and prayer partner of 15 years, Anita Ingram, and told her that she had to open a house for women. She had no idea what she was doing. She didn't even know there were any other sober living houses other than Oxford Homes. Once she reached out and started doing research, she realized there were other people who were already doing this. In fact one of the writers at the Dallas Morning News said: "Why would you do something that other people are already doing?" He told her he did not want to do a story about her sober living. That didn't stop her either.
Anika chose the name Simply Grace because of her Grandmother's name, Liliane Grace. Also, she knows without the Grace of God she would not have made it through all of the twists and turns in her recovery. She chose the word simply because it means "straightforward, clearly, only."
Again, people showed up and told her the name wouldn't work. It didn't make sense. They all offered her a variety of names, but she knew in her heart, that the home was meant to be called Simply Grace. She was still open minded though. When she went to the DBA office to register the name, Simply Grace was the only name that was available. And she knew this was meant to be, because earlier she had said to God: "If Simply Grace is the name you want me to have, let this be available." And it was the only name available. Every other option had been taken.
She set out on a path to find the right home. She was drawn to Garland because she grew up there, and the house in which she got clean, was in Garland, TX. She felt a deep connection with that city and that area. She searched and searched and finally found a home to use for Simply Grace. The woman who owned the home she wanted to lease was named Lillian, like her Grandmother. However, the woman did not want to lease the home. She wanted to sell it. This meant that Anika would have to raise money in order to buy the home.
Anika set forth on a path to make her purpose-driven dream come to life. Simply Grace became a 501c3 within 20 days. Again, everyone had told her it would be too hard to get a 501c3 and it would take at least a year to attain. Anika began fundraising for Simply Grace. She put her heart and soul into fundraising, but couldn't raise enough money to buy the home. Anika was heartbroken, but she knew in her heart that there was a better plan.
If you haven't realized by now, Anika is determined. Like I mentioned earlier, she is powerful and if she has a vision from God, Himself, she is going to make it come to life. Immediately, Anika started to drive around, looking for other options. A realtor had taken her to the neighborhood near her Grandmother's house. At the time, her father was renting out the house to a young family. Her grandmother had passed away seven years before this, so her father now owned the home. She immediately called her Dad and spoke with him about using her Grandma's house for Simply Grace. He wasn't sure if the people that were living there wanted to stay or not. She called the woman renting the house and miraculously, the woman told her that her husband had just gotten a job at a college in Mississippi. The woman told her that her family had been praying for someone to take over the lease.
Anika knew what to do. She called her Dad again and asked him if she could take over the lease at her Grandmother's old home to make Simply Grace come to life. Her father, looked at her and smiled. He said: "If you had asked me this a year and a half ago, I would have said no. But today, after watching all you have done to try to make Simply Grace happen, I will say yes."
So, this is the story of Simply Grace and Anika Cooper. This is the story of how one woman, determined and passionate, and filled with purpose, made a safe haven for recovering addicts and alcoholics. This is the story of a woman who believed, with all her soul, that she was meant to open a sober living home for women. This is the story of a dream coming to life.
Anika said she wanted to quit a million times. But, then God would show up and do something so good, she knew this was her path. Anika believes that God uses broken people and makes them whole. She still says that, "God moved through someone who isn't even worthy." Again, she credits God. She reminds me, again, that: "This is not my story. This is God's story."
Anika said she had angels all over the place. Friends, who would show up for her, and make the impossible, possible. She is so grateful to the community of people who have helped her throughout this journey. She knows Simply Grace is a gift from God, and she knows that God had His hand on her, when He told her about this vision.
She brings the conversation back to the bathroom in the Oxford House in Garland, TX when she was in early recovery. She tells me how she didn't know God, how she had no relationship with Him. She says her life changed, in one instant, when she worked the 3rd step, which reads: "Made a decision to turn our will and our lives over to the care of God as we understood God."
Anika is the type of person who tells it like it is. I tell her, over coffee, that she is a truth-teller. She says she doesn't want people to see her life and think she doesn't struggle. Because, she does struggle. She struggles with depression and other mental health issues, like ADD. She struggles with stress and sadness and pain, just as we all do. And she isn't quiet about it.
At first, she was scared to take medication for her depression, due to her faith. She thought: "why would I have to take medication if God is so powerful?" However, after receiving more education and learning to accept herself wholly, as she is, she knew her voice was meant to be heard.
Today, she talks openly about her depression, her addiction, and her recovery. She is an advocate for all women and she is someone I have grown to deeply admire. She wants people to see her struggle. She wants people to know that life isn't always easy for her, but it is still, simply beautiful.
She tells me that Simply Grace is overwhelming at times, but it adds fulfilment and joy to her life. It is her purpose and she is deeply invested in growing Simply Grace. She has helped over 80 women build a life in recovery and develop a self-esteem, that teaches women, they are powerful and beautiful, just as they are. Just as they have always been. The goal is to empower the women to fulfill their purpose.
Anika now owns three sober living homes. Each Simply Grace home houses 8 women, and there are houses in Tyler, Garland, and a new home will be opening in Plano, TX later this fall. Anika currently lives in Frisco, TX with her two kids, Zoe, 2, and Aiden, 12. She has plans to continue to grow Simply Grace nationally.
For more information on Anika Cooper and Simply Grace, please visit their website here.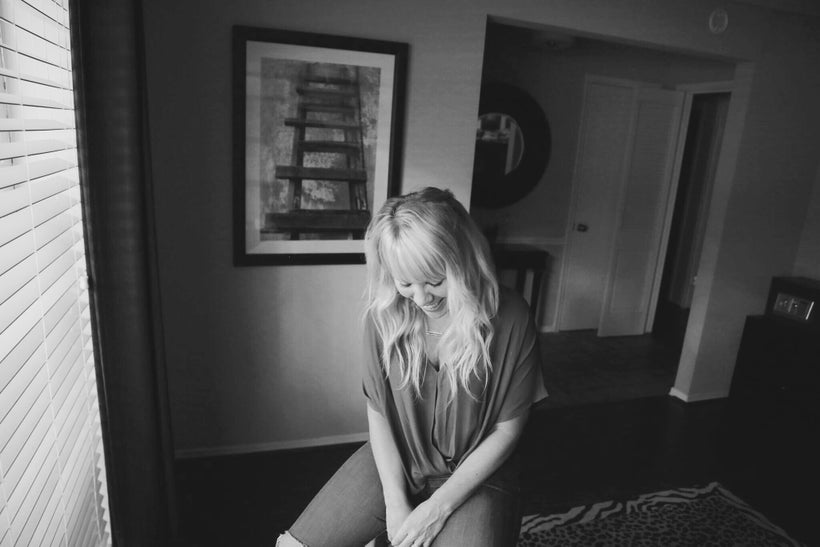 This post was published on the now-closed HuffPost Contributor platform. Contributors control their own work and posted freely to our site. If you need to flag this entry as abusive,
send us an email
.