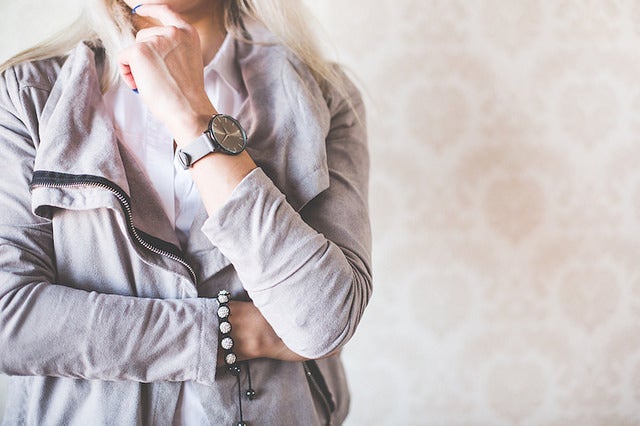 Work-Life balance. Does is really exist?
Everyone strives for a healthy work-life balance; however, a true balance is insurmountable because it doesn't really exist. Think about it; how can it in this fast-pace world we live in? We get so caught up in this thing called work that we forget how to have fun and prioritize what's important to us, such as relationships and connections, being the number one human need.
Balance doesn't mean to squeeze absolutely every activity possible. It means to have clear set boundaries; otherwise you will become overwhelmed by juggling too many big projects in your life at once.
If you have no clear boundaries, life–balance–work does appear to be a goal that's just out of reach. As many experts on the subject have pointed out, balance isn't about building an impassable wall between your personal and professional life. Quite the opposite, in fact. It's about finding a way to connect and incorporate the two.
So what do we do about it? How can we create a work-life balance?
By creating a calendar for your professional life and one for your personal life. A calendar keeps you accountable and allows you to schedule in some time with your loved ones and allow you to create the balance that you need both at home and at work.
Build Downtime into Your Schedule
A ​calendar helps you stick to a daily routing and keeps you on track in creating healthy habits such as:
8 hours sleep
eating healthier
spending time with self
What you are in fact creating for your self is a happier you. I always encourage my clients to plan for everything, and this includes food. For example, if you were to spend your Sunday evenings planning what you are going to cook for the week, this will give you a shopping list that you can go and buy all your ingredients for the week. In turn, this will help you make healthier choices rather than leaving everything to the last minute, making bad choices.
In the weekly plan, I also encourage clients to spend time with their loved ones. I am a BIG advocate for this; I spend every Friday night with my partner, we call them date nights. On Saturdays, we cook and pamper ourselves to a massage or a walk. You have to plan when to switch off.
The moment I walk through my door of the evening, I leave all my electrical devices in my office so I can switch off. Otherwise work can become demanding, overwhelming and stressed, not allowing you the time to relax, regroup and reconnect with home. Making time for yourself is crucial – do something that relaxes you.
Don't sweat the small stuff; remember life is one big adventure. For you to be present requires you to be conscientious ​at home and at work. The more time you spend your energy on your needs, your thoughts and your feelings, the more successful you will be at achieving work-life balance. Be consistent and conscious in making this life changing experience for you and your loved ones.
When you fly on an airplane, the flight attendant instructs you to put your oxygen mask on first, before helping others. This is an important rule for ensuring survival because if you run out of oxygen, you can't help anyone else with his or her oxygen mask.
This is an important metaphor for those of you who run around taking care of everything and everyone else except yourself.
What you want is not always what you need. When you find yourself doubting how far you can go, just remember how far you have come. Focus on you. If you don't take care of yourself, you can experience burnout, stress, fatigue, reduced mental effectiveness, health problems, anxiety, frustration and inability to sleep.
It's time for you to focus on yourself; if you aren't – you are doing yourself a BIG disservice. It's okay to take a little time out of your busy life to focus on you. Only then will you be able to be a balanced mother, father, sister, brother, partner, wife, husband, businessperson, entrepreneur or employee.
Catherine Plano is an International Executive Coach, Keynote Speaker, Leadership Development and Facilitator. She's the Director of ​Quantum Co-Creation PTY LTD, and Editor-in-Chief of ​I am Woman Magazine, which she created to enable women to live a life of abundance, whether it is more love, health, wealth, happiness or success.
Ellevate Network is a global women's network: the essential resource for professional women who create, inspire and lead. Together, we #InvestInWomen.
This post was published on the now-closed HuffPost Contributor platform. Contributors control their own work and posted freely to our site. If you need to flag this entry as abusive,
send us an email
.