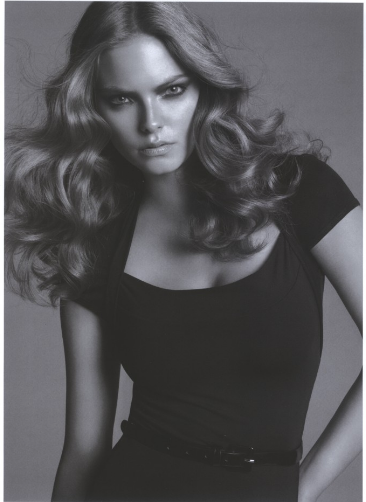 Fashion week season just wrapped up and for models and free agents across the creative spectrum, chasing payments is the not so glamorous part. On this occasion, I have asked New York-based Jessica Perez, former Victoria's Secret model and Founder of financial mobile app Tycoon to share her perspective on the modern-day tales of freelancers.
What are your views on the current state of independent contracting ?
Jessica Perez: I think traditional employment is a thing of the past and technology has enabled us to re-imagine what it means to 'be at work'. According to a study, 40% of Americans will be freelancing by 2020. Being stuck at a 9-5pm job seems like a nightmare for many people because they want the freedom to work when and how they please. The issue is that as freelancers, we gain much wanted freedom but with that comes a ton of financial responsibilities. Personally, I don't think the government has set up the right systems for freelancers to succeed financially. 
You are somewhat debunking the work-life balance myth many look forward to when hopping on the freelancing or entrepreneurial bandwagon. In this context, what is "the cost of freedom" ?
Jessica Perez: Cash flow deficit, debt accumulation, the living in the 'now' and lack of thought about saving for retirement are all part of the freelancing way of life. Some of these issues are inherent to the riskiness attached to freelancing but many of them can be improved upon and perhaps even prevented altogether if more regulations and laws were put in place to protect freelancers.
There are multiple stressors attached to not having a consistent paycheck but getting paid within a reasonable timeframe should not be one of them. In fact, why is it commonplace for large corporations to take longer than 90 days to pay their freelancers ? The answer is, because they can.
What are the dynamics between freelancers and businesses hiring their services ?
Jessica Perez: The client-freelancer relationship is grossly imbalanced and an influx of competition is only set to make it worse. Corporations are well aware freelancers will patiently wait for "that check to arrive in the mail" because most can't afford to put the client relationships they depend on for their livelihood at risk. Unfortunately, the casual dynamic between freelancers and their clients often gets transferred to payment.
Freelancers live with the underlying threat they might lose an account if perceived as 'difficult'. A label which can easily be earned by questioning a client's disregard for payment terms. When a single client can equate multiple jobs in a year's time, there is little room for complaint and risking a big chunk of your yearly income.
So what ought freelancers to do when payment is pending and rent is due ?
Jessica Perez: Other than pray a check from another client comes through, they are usually left without recourse and put in a highly vulnerable position. Over the years, I have witnessed freelancing friends open up credit cards, borrow money from family members, and even more frightening for the economy, dip into the money they had saved for their quarterly taxes to make ends meet.
The only thing I can recommend to freelancers is to always set payment terms and make sure you continue to politely remind your client that payment is past due. Many clients say freelancers don't get paid faster because they don't ask for their money. Well if that's true, let's take them up on that. 
New York City Councilman Brad Lander introduced The "Freelance Isn't Free Act" which would enforce payment terms of 30 days. What are your thoughts?
Jessica Perez: This isn't just a nice gesture, it's vital to the future of the US economy. Bills with provisions like this can significantly minimize cash flow challenges pushing freelancers into financial crisis.
US elections are just 3 weeks away, what would you tell presidential candidates Hillary Clinton and Donald Trump ?
Jessica Perez: It is critical for the government to step in and help level the playing field between businesses and individuals who have become a crucial part of the workforce.
​Sissi Johnson is a Brand Strategist ​ at the intersection of Media, Fashion, Tech & Lifestyle with experience across Europe, the US and Asia. From building ​award-winning personal brands for digital influencers and ​professionals to consulting the most exciting and disruptive startups such as Airbnb​ at early stages​; ​Sissi is dedicated to helping awesome brands and people grow, in style. ​Catch her in Paris, NYC or @AskSissi​ - hi@asksissi.com
This post was published on the now-closed HuffPost Contributor platform. Contributors control their own work and posted freely to our site. If you need to flag this entry as abusive,
send us an email
.