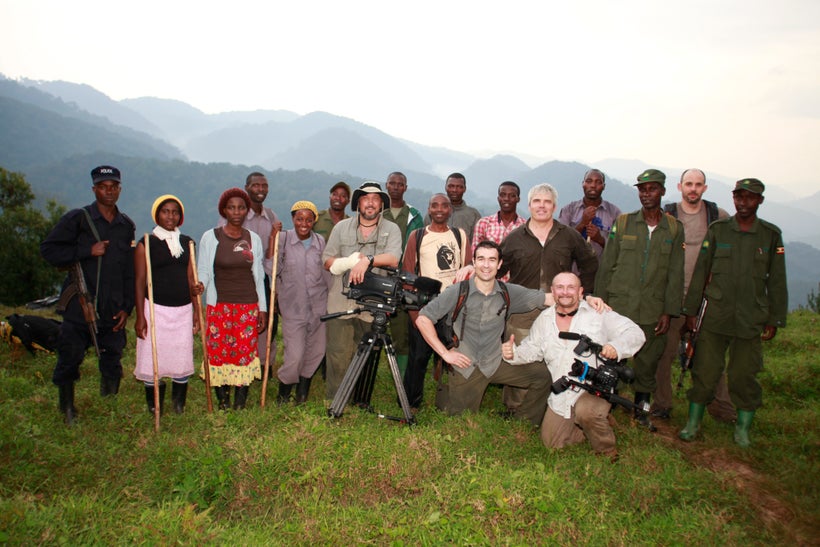 For the last 30 years, filmmakers Peter von Puttkamer and Sheera von Puttkamer have been producing award-winning wildlife/anthropological/adventure/travel documentaries, working with Discovery Channel, Animal Planet, National Geographic, PBS, BBC and more. The purpose of creating these documentaries is to raise awareness of the difficulties wildlife species are facing in their particular habitat, while also looking at solutions. Biggest and Baddest was created to achieve all these things, in a format that would be entertaining and enlightening. The filmmakers wanted to present the theme that big, bad-looking predators might scare the heck out of us- but most are in trouble today and need our help.
While attending Wildscreen Festival in Bristol, Peter and Sheera discovered their series host- biology student Niall McCann in a film-screening lineup. An adventurer, who had had just rowed across the Atlantic Ocean in 60 days with a friend, to raise funds for the Bristol Zoo, proved to be a perfect match. The series began filming in 2011 and took the filmmakers on a journey to distant jungles, rivers, and mountains in Asia, Africa, North and South America. The Tiger episode from Season 1, was nominated for a prestigious Environmental Media Award in Los Angeles, in 2015.
You've got 2 films featured this year at the Wildlife Conservation Film Festival. What can you tell us about them?
Peter von Puttkamer: Well, first let me say- we're thrilled to be here. The Wildlife Conservation Festival is an important event not just for filmmakers, but really is one of the best venues in the country to get important messages about protection of wildlife and biodiversity out to the public. So this 10 day event in New York, is a really cool mix of filmmakers, activists, scientists and anyone from the public interested in wildlife.
So both our documentaries were filmed in Uganda, as part of our international TV series Biggest and Baddest starring biologist Niall McCann. In portraying these large, often formidable animals, we seek out stories that maximize our theme of providing solutions for human/animal conflict; many of these animals have legendary reputations and they're facing tough times, with growing human populations and shrinking habitat: Uganda has many animals facing these pressures.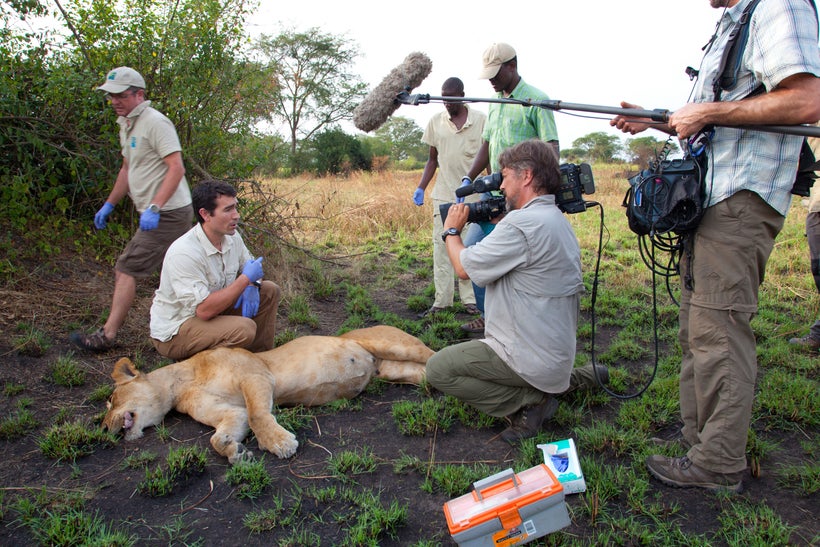 2. Tell me about the Tree Lions featured in your documentary.
Peter von Puttkamer: Human-Lion conflict is on the rise in and around Queen Elizabeth National Park in Uganda. It's also one of the few places in Africa where Lions climb trees- we wanted to know why but we also wanted to explore pressures they are facing. In the show, biologist Niall McCann travels to the Ishasha region of the park, where this small group of lions is struggling to survive. More and more local villagers are making their way into the park to graze their cattle- due to a poisonous invasive plant. When lions eat their cattle, the villagers are poisoning the carcasses: killing lions,
vultures, hyenas, jackals and anything else that feeds on the kill. Niall joins Dr. Andrew Plumptre- a biologist and lion researcher (with the Wildlife Conservation Society), on a mission to save the lions: they must radio collar 2 lions from the Ishasha prides. Gryphon was pleased to provide radio collars to the WCS- so that team members can track the surviving lions and inform the local community about their whereabouts and hopefully
reduce human-lion incidents. There's even more to this plan, which you'll see in the film.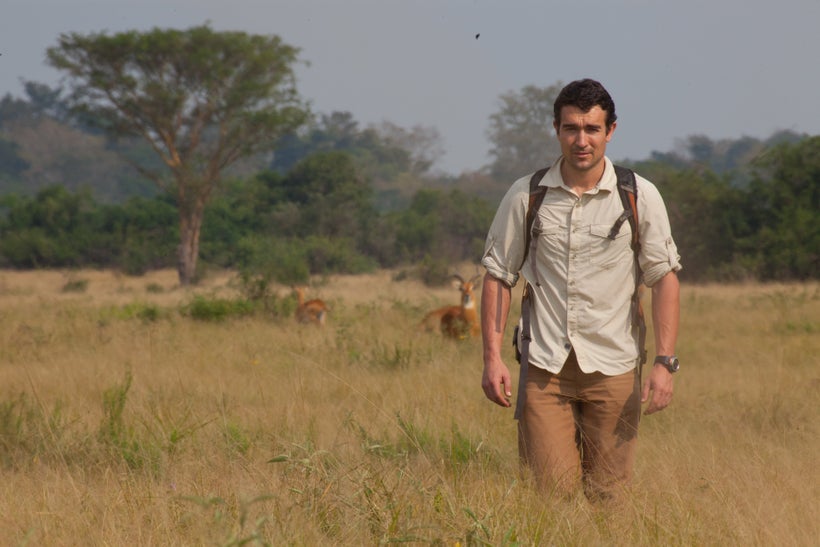 3. Did you have any close calls making this show?
Peter von Puttkamer: Well yeah, actually- you'll see an incident in the episode, confirming the theory that not all lions respond to tranquilizing drugs in quite the same way, which can result in some really close calls for wildlife teams- and the film crew!
4. Tell me about the Mountain Gorillas featured in your documentary
Peter von Puttkamer: Again we wanted to contrast the reputation Gorillas had: beginning in the mid-1800's to the early 1970's. During these years, gorillas were seen as monsters, featured in books and movies like King Kong that solidified the myth of a fierce ape-beast living in the jungle. Unfortunately this fearsome image did not protect them from the impact of poachers and zoos that over the decades sought gorillas for their collections- almost always resulting in the death of several of these primates.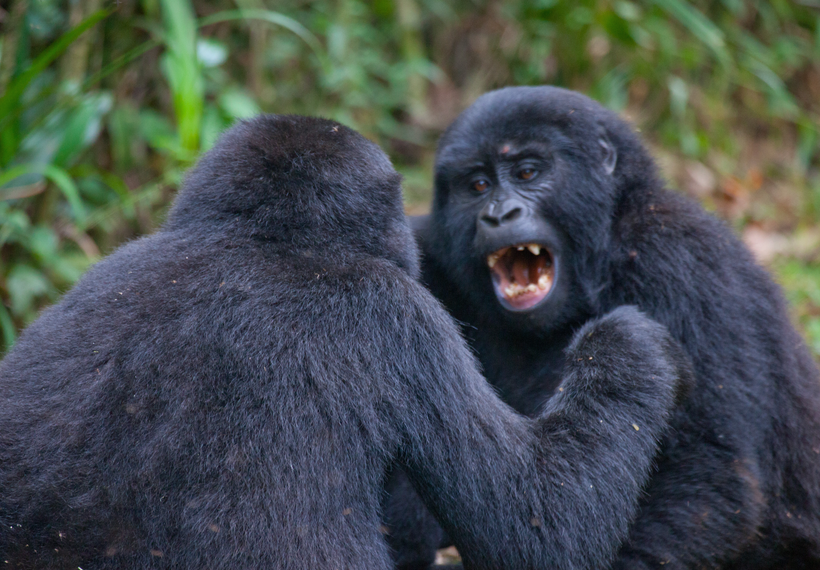 5. How threatened are these Great Apes?
Peter von Puttkamer: Well, sadly mountain gorilla populations have been reduced to just 880 across central Africa. But today in Rwanda, the Congo and Uganda, the US-funded "Gorilla Doctors" are making a real difference. They work in these countries, and with local African vets, other team members they train and park officials to bring this medical intervention to the Gorillas.
6. How difficult was it to get into the Gorillas domain?
Peter von Puttkamer: Well I think most people know there are gorilla watching- eco-tours you can go on. And many of them never see Gorillas- even after they've paid quite a bit of money to go into the forest and find them. It can involve some pretty serious climbing for up to 8 hrs. in mountainous jungle terrain. The difficulty for us was having any guarantee of ever filming an actual medical intervention of Gorillas. There was one film crew there for months that never got to film the Gorilla Doctors actually treating a gorilla in the wild.
7. What kinds of injuries do they get?
Peter von Puttkamer: In some countries like the Congo- poaching is still going on, so there are snares babies can get caught in— often these traps could be intended for other animals. Either way, the Gorilla Doctors have to free a baby gorilla's hand or neck from a wire digging into their flesh-, which could result in infection and death. Fortunately in Uganda there isn't so much poaching- but Gorillas can get diseases from us, or
Silverbacks can injure each other during territorial fights. And that's what happened when we were there..you'll see it in the show.
8. Do you think the medical intervention can help turn around the decline of the gorillas?
Peter von Puttkamer: Some stats the Gorilla Doctors have taken- suggesting an increase of in the population, due to their medical treatment of the wild gorillas; certainly since numbers were at 250 when Dian Fossey was there in central Africa in the 70's-80's- the increase to 880 or so today is encouraging and that alone suggests we can turn this decline around. So if the rest of it can be controlled: contact with (sick) humans, stopping the potential destruction of gorilla habitat (growing human populations and mining/oil projects in their area), etc- perhaps this will make a real difference. Having our host Niall McCann travel alongside the "Gorilla Doctors" team raises awareness of the Gorillas plight and at least one really successful program. We also want to thank veterinarians Dr. Jan Ramer and Dr. Fred Nizeyimana for their work and allowing us to tag along on some of their important medical missions to save the last wild Mountain Gorillas.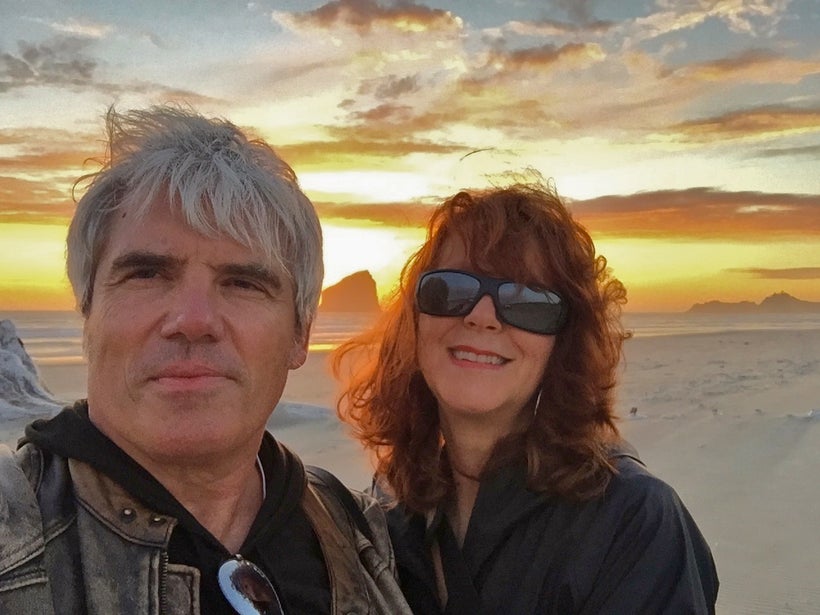 To see Peter & Sheera von Puttkamer's films at the 2016 Wildlife Conservation Film festival, along with the schedule of the other outstanding films and international speakers visit: http://www.wcff.org/2016-film-festival/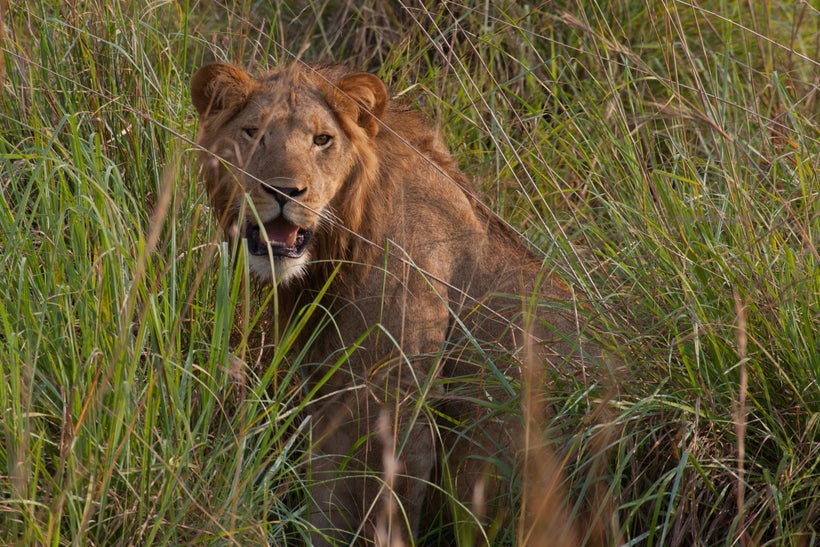 This post was published on the now-closed HuffPost Contributor platform. Contributors control their own work and posted freely to our site. If you need to flag this entry as abusive,
send us an email
.