Kyle Collinsworth is a rookie guard for the Dallas Mavericks. An undrafted free agent from Brigham Young University, Collinsworth got plenty of attention last year when he smashed the NCAA record for career triple doubles (previously seven), when he recorded his 12th late in the season.
Now fighting for one of the Mav's final roster spots, the do-everything guard/forward has found a way to say thanks to his fans and those who have helped him along the way.
Collinsworth has launched a new website: www.athletesguide5.com, which includes a blog and forum that touches on five key aspects to improving athletic performance: 1) mental approach, 2) nutrition, 3) strength and conditioning, 4) recovery, and 5) rehabilitation.
When asked why the site was created he responded that:
"There are so many things I wish I knew as a kid that I know now. I want all young athletes to know all the little things that can help them improve as an athlete. I want to put the info out there that I have learned and allow people to read and learn, and also put what they have learned and what has worked for them as well. I want a place where people can gather on the internet and learn how to become their own CEO of their body and career."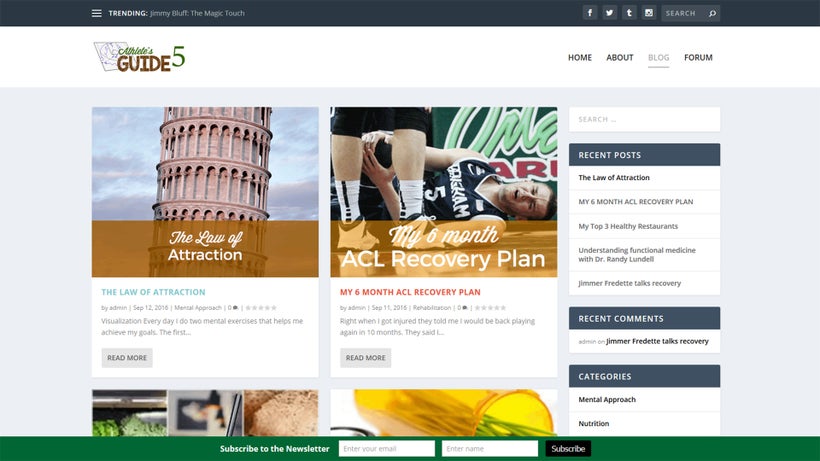 This post was published on the now-closed HuffPost Contributor platform. Contributors control their own work and posted freely to our site. If you need to flag this entry as abusive,
send us an email
.