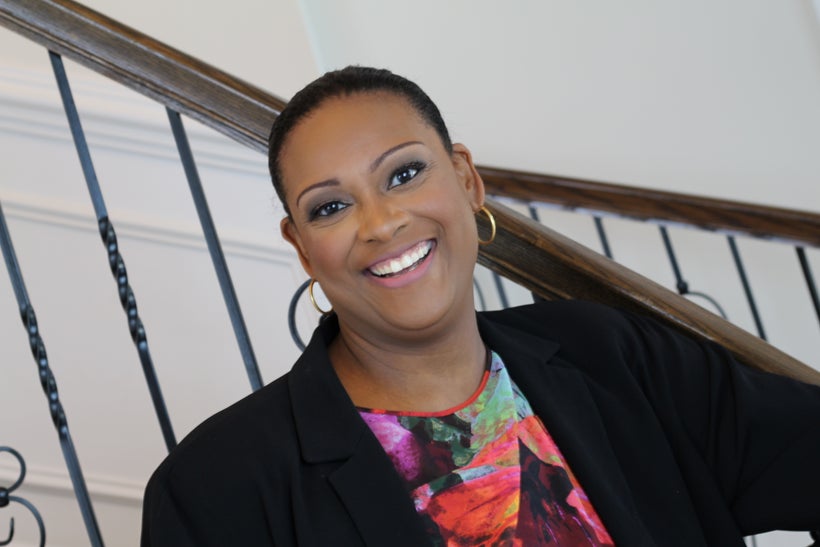 "Life doesn't give you what you want, it gives you what you deserve." -Unknown
Born in the Washington, DC area and raised from humble beginnings, Amani's parents were immigrants of Egypt. Her father was a cab driver and mother was a waitress, at times holding down 3 jobs simultaneously. Her parents constantly stressed the importance of education, getting good grades and making honor roll. She eventually found her niche in accounting and was an honor graduate with a Bachelor's Degree in Business Administration from Bowie State University in Bowie, MD and a Master's Degree in Science & Taxation from the American University in Washington, DC. Amani currently resides in Bowie, MD and is blissfully married. She's the oldest of 3 (sister) siblings. She is the proud mother of a 2 year old son and extends her love to 2 stepsons, ages 10 and 12.
A licensed Certified Public Accountant (CPA), she worked for Reznick Group, a top 10 national public accounting firm in the country, as its Senior Tax Consultant for 7 years. She honed a myriad of management and advisory skills with high caliber clients including Presidents, VPs, and CFOs. After leaving corporate America, she went on to become the CEO of AGA Group (www.agagroupllc.com), a reputable Certified Public Accounting firm in Lanham, MD founded in 2007 with the goal of helping individuals and business owners by handling their personal and business income tax preparation, accounting and business management. The firm has serviced hundreds of individuals, businesses and organization throughout the Washington, DC metropolitan.
Exactly one year ago, Amani was standing in the kitchen, and realized that although she had attained a highly respectable level of success in lifestyle, career and business, she wasn't totally happy, and definitely not fulfilled. This wasn't coming from a place of entitlement, ingratitude or lack of appreciation. However, it was the first time that she really and truly, "checked in" internally. Checking in with her internal compass, she had an epiphany ("aha moment") that there was still something inside that she haven't tapped into. It was the ultimate wake up call for her life, and from that day life radically shifted, and she knew she wanted to help others live a worthy, abundant life. There were other shifts that rattled her world like the lose of her beloved sister at the beginning of the year. Though devastating, Amani had the courage to reset, get back up and go forward: "Keeping your eyes on the prize. There is always a lesson to be taught, learn from them. Trust the process, and it will always work out in the end."
We had an opportunity to quickly catch up with Amani to talk about her new brand, mission and vision for I AM Worthy, Inc. (www.IAmWorthyInc.com), a personal and professional development company, which focuses in on education and training. One of her most influential mentors is Bob Proctor (video below).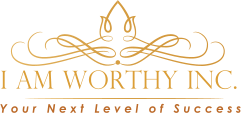 What is the purpose behind the brand name "I AM Worthy"?
We are the answer to the calling of a life that's unfulfilled.
We are the makers of abundant and successful living.
We are here for the stuck or the ones having trouble moving forward.
We are "all things good" to the one who is searching for meaning in their life.
We are all that mankind seeks to live truly fulfilled.
What are 3 major areas that many are struggling with most?
Self-Identity, Financial Success, and Living with Purpose and Passion
Who are the individuals/businesses that you are looking to help or service?
Those who are struggling personally and financially, and wants to move to the next stage of success. Also those looking for clarity and purpose to live more abundantly in any area of their life
Do you plan to host any events (live or online) within the next 6 months?
Do you have any final thoughts that you want to share?
Become the extraordinary person that God DESIGNED you to be by welcoming abundance, happiness, forgiveness, and most importantly open mindedness into your life. Ask for exactly what you want and truly believe with every FIBER of your being that you will receive it. These are the ingredients that make the Greats great! Believe in YOU!
"See the invincible, believe in the incredible, do the uncomfortable, achieve the impossible." -Joel Brown
This post was published on the now-closed HuffPost Contributor platform. Contributors control their own work and posted freely to our site. If you need to flag this entry as abusive,
send us an email
.