I have been to almost every country in Asia, but one of the most memorable travel experiences was in Coron, Philippines. Coron is lesser known than Boracay and Cebu, is less commercialized with less people and has the sea and stunning coral reefs left to its own natural habitat. Its unspoilt beaches, less light pollution, clear night skies far from city lights also makes it ideal for night photography  – things that make it perfect for an "escapade". But isolated places needs one to be mentally prepared for compromises. They are obviously hard to reach and often with only the bare necessities. I took a flight to Manila and then another flight to Busuanga Island. Then an hours car ride to the ferry pier and finally a thirty minute ferry ride and I arrived at Sangat Island Dive resort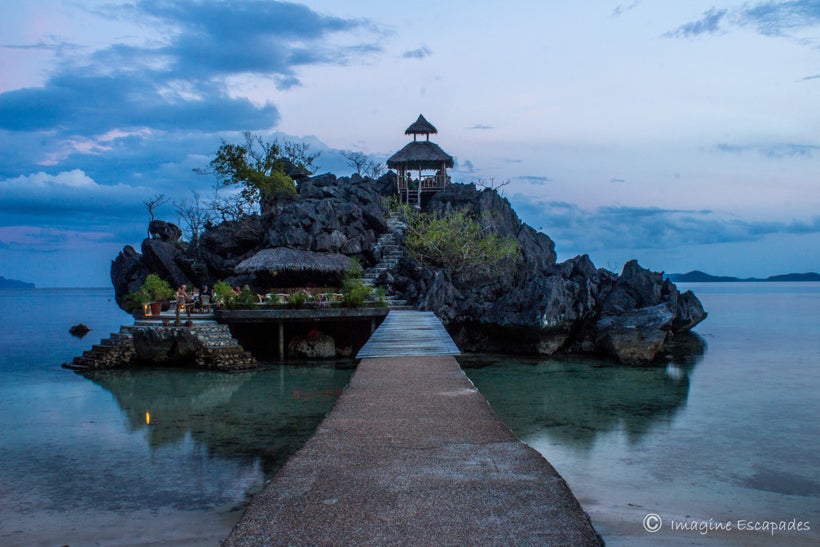 Next morning I ventured out to sea to visit the island of Coron and its stunning natural beauty - Kayangan lake. It is perhaps one of the cleanest lake in the world, surrounded by mountains all around creating a serene , quiet and natural environment. No wonder a notice read - "Kill nothing but time, take nothing but memories. "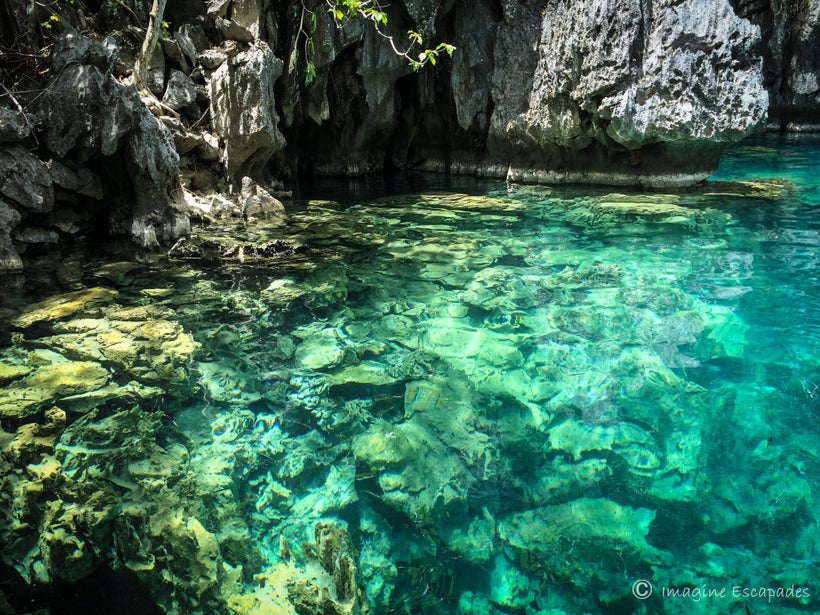 The evening was well spent at the Rock Bar overlooking the pristine and calm waters of the island.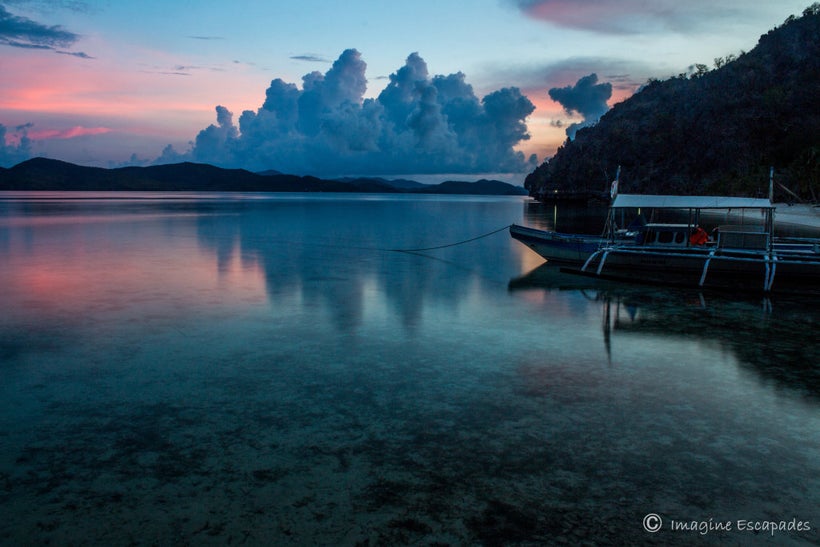 As night fell, I stared at the heavens for a star studded night sky and got lost gazing into the vast space.
"What are the moving dots in the sky that appeared and caught my eye thrice ?" - I wondered. "Am I seeing artificial satellites visible on such a clear night sky?"
As it got close to midnight, I packed by night photography gear and headed out the dark and empty beach at Sangat Island. The thing about night photography is that its all about trials and patience for that perfect shot - and sometimes a scare too. A few on lookers were curious to see what I was doing alone in pitch darkness in the beach but I continued to focus on what I wanted to capture. Among others who was also curious, was a large black in house island dog and it shocked me as it quietly crept up on me from behind as I was concentrating on getting the camera settings right.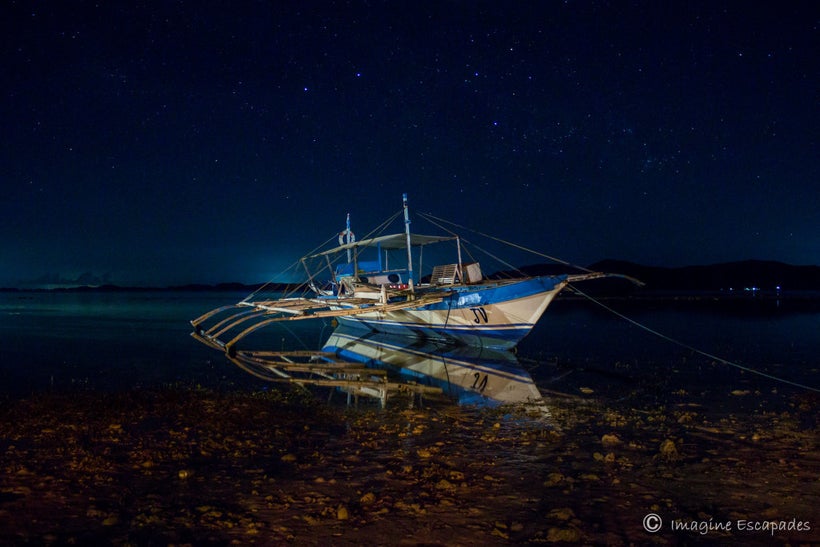 Finally , the last morning at Sangat, while I was very happy and relaxed , I somehow felt something was missing . I put on my snorkeling gear for one last dip into the clear morning waters. After navigating through the waters for a few minutes, I turned back to return to the beach. As I turned I noticed a distinct looking creature. A jelly fish alright but a jelly fish like no other. I was two feet away from the Chironex fleckeri - arguably the most venomous creature on this planet. If the multitude of tentacles wrap around your leg or body, the excruciating pain will drown even an expert swimmer and even if you manage to float or swim back to the shore, chances are that the neurotoxin will stop your heart and you will die within two to four minutes. That was an unforgettable and thrilling adventure and makes Coron one of my favorite destination. Read more and get inspired to explore our planet at ImagineEscapades
This post was published on the now-closed HuffPost Contributor platform. Contributors control their own work and posted freely to our site. If you need to flag this entry as abusive,
send us an email
.