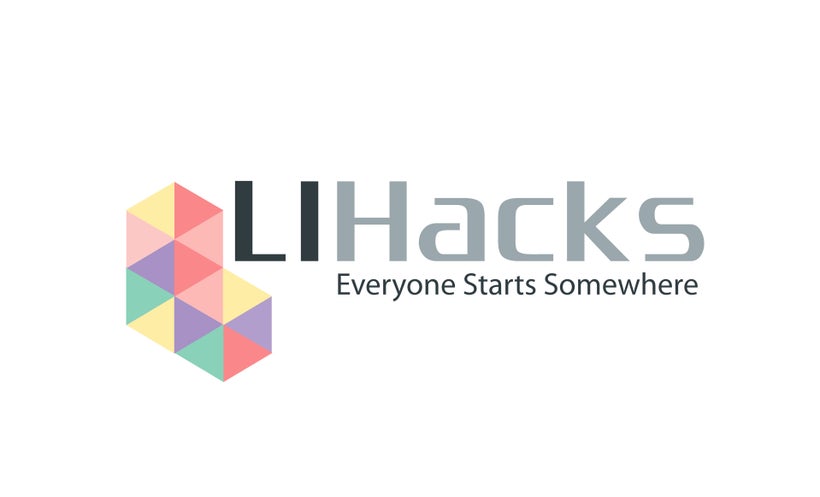 The incredible chef Bobby Flay once said, "Take risks and you'll get the payoffs. Learn from your mistakes until you succeed. It's that simple." While planning LIHacks with the awesome team of Ashkan Moghaddassi, Ahsanul Chowdhury, and Amy Huang, huge risks were taken, and quite a few mistakes were made. But at the end of the day, we succeeded where no one else did — we created LIHacks, Long Island's First High School Hackathon (think: 24 hour computer science marathon). But more than that, we created a community, one where the best and brightest high schoolers could get together, come up with solutions to incredible problems, and most of all, have fun.
I'll never forget the 24 hours at LI Hacks. The hours of Red Bull, Mexican food, Nerf fights and awesome coding projects were really some of the best I've ever had!
Event Highlights
From August 27th-28th, over the course of 24 hours, 75 talented high school students and 5 Top-Tier speakers stepped through our doors. 15 projects were made, 6 Nerf Gun Wars were brutally fought, 300 cans of Red Bull were consumed, and countless friendships were formed. A few of our favorite highlights from the event:
Self-Driving Car Simulator
A 4-person team from Boston created a simulator to test self-driving car algorithms, putting them to the test in real-time and allowing cars to learn from their mistakes when they crashed. This project took home First Place, winning Apple Watches, passes to the Next Gen Summit, a Forbes "must-attend conference", and mentorship from the founders of the event.
Resonance 
In a world where social media dominates all else among teens, this team created a website that connects a user with others who have similar music interests, a project that took home Best Use of the Salesforce API.
Late Night Shenanigans 
Some awesome memories were made at LIHacks. Sleeping attendees got tortilla stacked, Red Bull Pong tournaments were held all throughout the night, a loyal following of Zac Efron watched the incredible "We Are Your Friends", and brutal Nerf Gun Wars were fought. These parts of the event seemed to be the favorites, as kids who shared similar interests got to connect on a deeper level in real life, as opposed to just working together on a project.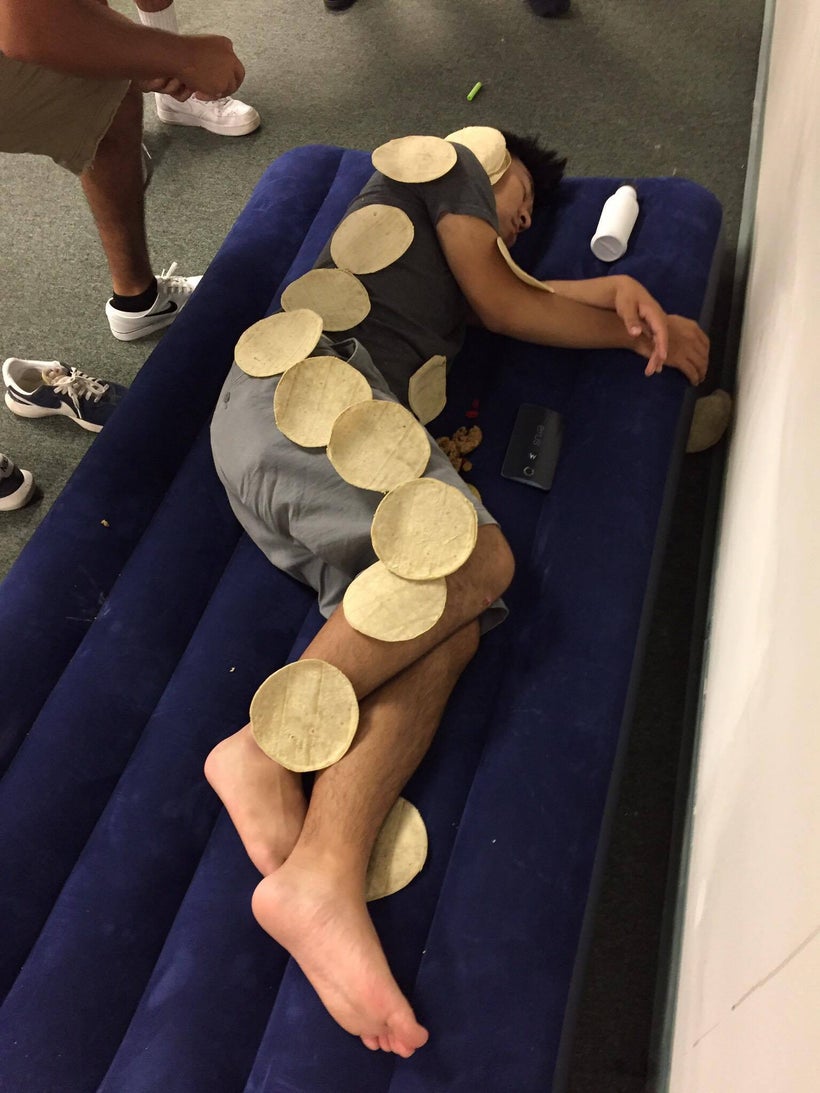 Presentations
We had 4 incredible talks throughout the night:
Nick Walsh, developer evangelist for Wolfram and tech extraordinaire, gave an incredible "Intro to Computer Science" Lecture, captivating both newbies eager to learn and experienced coders.
Adam Abbas, founder of Kinet-X, doubling as a presenter and attendee, gave a talk on Ciphers and Codes, going through basic code-making and breaking techniques and principles, ending with showing attendees Pig Latin construction through programming.
Josh Lafazan, 22 year old Harvard attendee and Syosset School Board Trustee, and Matt Alessandri, General Assembly attendee and tech intern, gave an insightful 4 AM talk on the startup world, career paths, and thoughts on college.
Justin Lafazan, 21 year old Wharton attendee and founder of the Next Gen Summit, inspired all attendees with this closing talk on mentorship and navigating through today's world.
See more of the event in the below Video Recap made by Leo Rivera Photography and through some of our event photos here!
Key Partners
Events like LIHacks aren't possible without the help of awesome organizations, and to repay our partners for their generosity and valuable help, we've decided to throw a few plugs their way.
Launchpad LI
This Long Island incubator is one of the reasons the entrepreneurial spirit of LI is alive — from organizing Pitch Nights where local Long Island businessman can pitch ideas to providing a space for inspired young people to expand their projects, Launchpad empowers others to grow to their full potential. As best said by LaunchPad Community Manager Michael Watt, "Entrepreneurs are the new rock stars. Therefore, it's incumbent upon the local business community to do what it can to support young men and women with visions of growing the economy while make the world a better place."
Salesforce
The King of CRM encouraged a ton of attendees to start looking at what they're doing in a business model, and learning how to use Salesforce to manage future customers. It ended up that some attendees felt so strongly about learning the technology behind so much entrepreneurial success, they decided to group up and go through some of the Trails on Salesforce Trailhead, Salesforce's awesome teaching platform for its tech.
Yelp
It's about 3 AM — things are somewhat quiet, teams talking in the background, a movie is playing on the side. All of a sudden, 3 go around and (practically at the same time) scream "DOES ANYBODOY KNOW HOW TO USE THE YELP API!" Yelp was one of the biggest contributors towards collaboration at the event, where over 10 kids decided to take time to help others out where they had succeeded. As it happens, one attendee remarked, "The beta Yelp API is like driving a Lamborghini — at first, it can be a little shaky, but once you get into it and know what your doing, you can do some serious damage." If that isn't enough, they also provided some awesome shades, gloves, and mints all the hackers loved.
Giphy
I'll never forget walking to a table 5 minutes after the event started, where somewhat-established teams were seriously debating the pronunciation of this company, and threats were made to switch teams if one side didn't concede. It ended up that some incredible projects were made using this API, including one of my event favorites — a website that takes a sentence and converts each word to a GIF (super cool!). 
Balsamiq
A few hours into the event, one team had a loose vision of their product, a website, but just couldn't flow. After stepping into the world of Balsamiq's incredible Mockups tool, they were able to design an awesome primitive site. They continued to flow and come up with ideas just by using this company's awesome software.
Dos Toros
From the moment I heard about this awesome Mexican restaurant that not only makes great Guac but raps about it (see "Guac It Out" and "99 Tacos" for my personal favorites), I was hooked. A positive company that's passionate about what they do — at LIHacks, finding one's passion is our biggest priority, and we're so grateful to partner with Dos Toros in that regard.
4 Imprint
Most promotional product companies are boring — not 4imprint. A few of our favorite parts of this companies: free samples to test out products before you place a big order, and the wide variety of products they carry. At one point, we were considering placing a run of custom LIHacks sandals, but we figured that might be too tacky.
Ultrapress
Great custom apparel stores are hard to come by — Ultrapress was LIHacks' saving grace. From the start they were super fast in communicating with us, and gave incredible deals for AWESOME quality. The T-shirts were top of the line, and their designers ensured our Logo would come out great!
MIT Launch
Entrepreneurship is the key to the future, and nobody prepares high school students better than the folks over at MIT Launch. A summer program that also offers to assist with in-school club creation, they inspired us to create an Entrepreneurship theme for the event.
Leo Rivera Photography
This super cool organization helps out hackathons, underprivileged schools, and anything else that needs help. They teach young kids the importance of photography and give them the opportunity to explore where their school budgets don't. Justin, the founder, recently won an award and was featured in the White House — check it out here!
Thank you to all who helped make the event possible!
Closing Thoughts
At the end of the day, it took thousands of emails, hundreds of phone calls, and a few sleepless nights to make LIHacks into the great event that it was — boy was it worth it.
This post was published on the now-closed HuffPost Contributor platform. Contributors control their own work and posted freely to our site. If you need to flag this entry as abusive,
send us an email
.