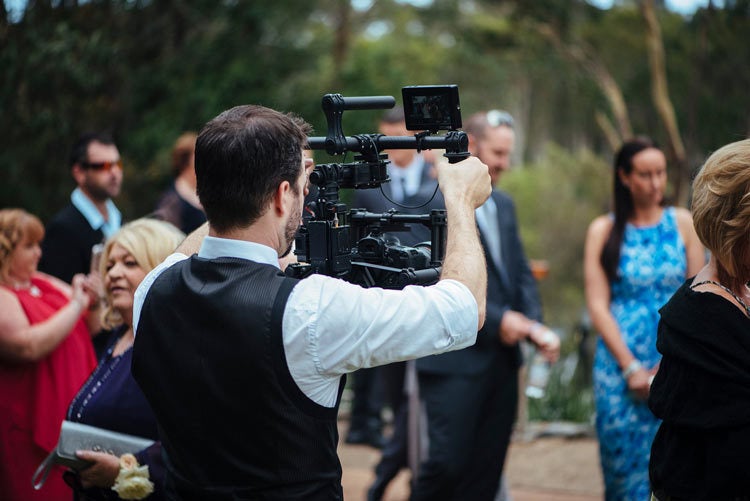 What comes to mind when you think of wedding videography?
You might imagine dramatic and heart-warming music soaring over a slow-motion shot of a bride putting on her earrings or hugging her dad as he gives her away. You may think of journalistic close-ups of a mother's hands shaking as she wipes away a tear.
When you're tightening your belt because wedding planning has your budget crying for mercy, there's one small but critical thing to remember: your wedding is unique.
Your wedding is not unique because you are a special snowflake; rather it is because your priorities are totally different from anyone else's. So why are you following a standard wedding planning checklist as if you absolutely must have everything on it or your day will be a failure?
Can You Afford Wedding Videography?
Many budget wedding planning experts and brides will flat out tell you "Cut costs by not having a wedding videographer" along with a few other ideas that may or may not coincide with your wedding style and needs. Have you and your fiancé really sat down and worked out your wedding priorities?
If you haven't, take sixty seconds with your fiancé and do this simple exercise. You'll be glad you did when it comes time to allocate your wedding budget.
Maybe you don't need to do filet mignon or salmon, opt for a chicken or pasta option and save that catering budget for preserving your memories on film. Check out Wedding for $1000 for a ton of ideas for saving thousands of dollars on your wedding.

Is cutting out the expense of a wedding videographer really worth the money you save?
The average wedding videography package costs about the same amount as a wedding photography package; the price can range anywhere between $3,000 to $5,000. What is the actual "bang for your buck" when it comes to wedding videography? How do you calculate your return on the investment of having a wedding videographer?
The dirty, ugly truth is that the answer to that question is completely up to you. It doesn't feel good to have to make that call yourself.
There's one really ugly truth about wedding videography cost: You get what you pay for. If you're only willing and able to allocate $250 toward your creating a memorable wedding video, you have options, but those options don't include hiring a professional videographer.
Low-Budget Wedding Video Options:
The low-down, dirty truth about wedding videography is that you have to be disgustingly honest with yourself about what you want. Shake the DIY glitter out of your eyes and take a hard look at your budget.
In the self-proclaimed age of YouTube and all that glitters on tablets and smartphones - you think, "I can get someone I know to do it." If you don't really care about videography, having someone you know shoot the ceremony or Uncle Bob getting down on the dance floor is just fine.
The Ugly Truth about DIY Wedding Videos
The only thing a DIY video is going to get you is that 1980's-style boring, unedited and uninteresting 3-hour long single shot video that you will never watch.
If you want a quality, film style production - go with a professional!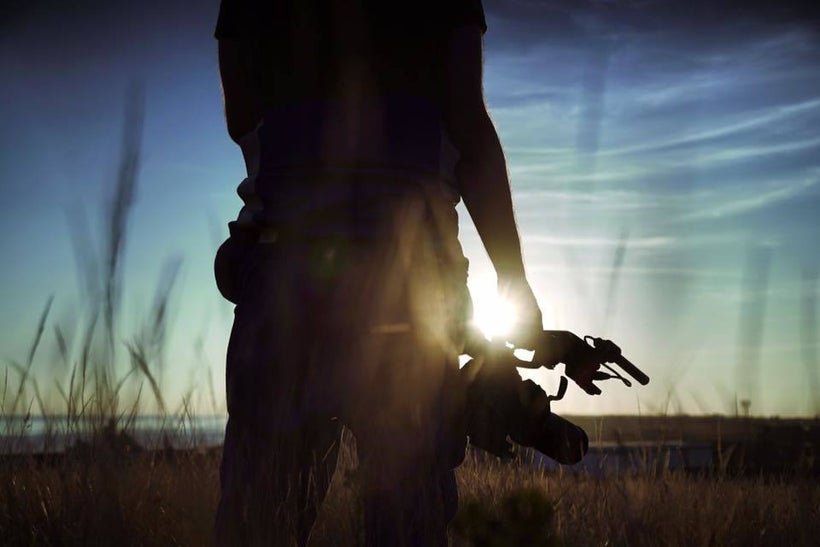 The Real Reasons Why You Should Have a Wedding Videographer
The simple, yet oh so ugly, truth about not having a wedding videographer: You will REGRET this decision. Maybe not before the wedding, but certainly after. Every bride who has ditched the wedding videographer will tell you it is the single biggest wedding planning mistake they ever made. You will want to relive your big day.
Additionally
Videography is amazing for people who choose to throw a destination wedding and can't invite everyone they want. That way you can throw a party when you get home and show people a sweet highlight reel.
Videography is a live action video of moments throughout your wedding day, moments you will most likely want to preserve in video and just not in still shots.
You can get Hollywood film quality videography if you hire the right wedding videographer – allowing you to have an anniversary video to entertain you, your friends and your family for years to come.
Photographs are great to hang on the wall, but if you want to capture raw emotion, a killer speech, grandma's wishes for your life together, or Uncle Bob's awesome dance moves - hire a videographer.
Find the Right Wedding Videographer
Get on Vimeo, YouTube and Love Stories TV and watch tons of wedding videos. This will help you narrow down the style you are looking for and will give you something to show the videographer in your consultation. You can choose from movie trailer style videos to full on movie style productions. Discuss it all before your big day to make sure you are both on the same page.
Look up local videographers and ask to see their portfolio. If a videographer can't provide "real" "live" videos of weddings - they aren't a professional videographer.
Turn to social media and ask other brides if they can refer you to a videographer. You might get a referral discount when it comes down to booking this company.
Ask the videographer if they can capture some sweet moments as still images and turn them into photography. This might be a great way to keep your budget for videography and photography a little lower.
Be sure to ask for a personal release agreement. That way you can share your production on social media.
Invite your videographer to your rehearsal! This can be a great opportunity for them to see what your ceremony will be like and discuss just what you want to be recorded from the big day.
This post was published on the now-closed HuffPost Contributor platform. Contributors control their own work and posted freely to our site. If you need to flag this entry as abusive,
send us an email
.