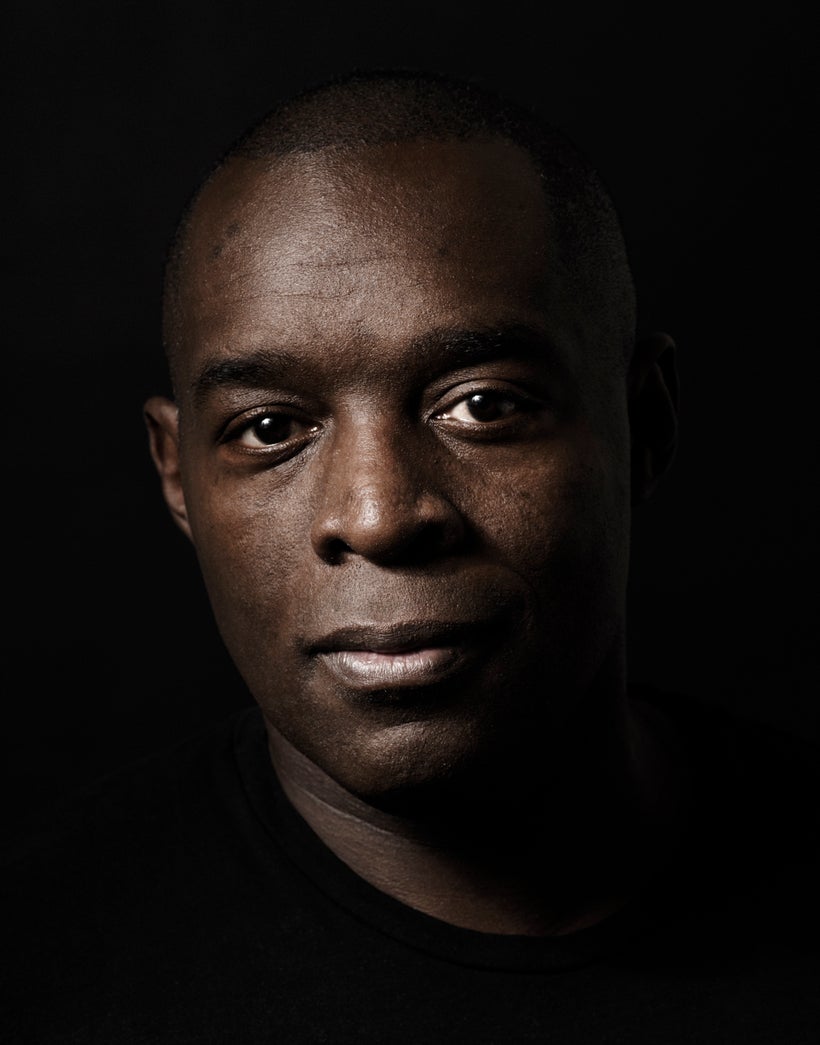 File under living legend. In a small city about thirty minutes from Detroit, Kevin Saunderson and two of his high school friends crafted a sound called techno. And that small city would also give birth to their nickname. Together, Juan Atkins, Derrick May and Kevin Saunderson aka The Belleville Three, not only inspired a city, but also launched an international movement. And as dance music continues to grow, with a resurgence in the United States, an explosion in Latin America and Asia, and continued loyalty in Europe (not to mention the rise of African underground), it is incredible that Saunderson is still in overdrive. "The Good Life," the international hit which Saunderson released under the moniker Inner City (with vocals by Paris Grey) just about sums it up. I spoke to Mr. Saunderson ahead of the Detroit Love parties in Paris and Barcelona this fall.
Is there anything you want to say? Hi! How are you? I'm still at it, actively working and I love what I do. My 30th anniversary is coming up from when we started my label. I will be doing E-Dancer live in some very limited places. It's exciting, I have so many memories.
What are some of the memories that stand out? There's been some special occasions, when I played b2b with Derrick May, in France, in Montpellier. Those type of vibes when you can't do anything wrong. My first time playing in Awakenings festival. Playing at the first Movement in Detroit, our first festival (in Detroit) for electronic music. It was something we anticipated and dreamed about happening, and it happened.
You have a new track coming out soon. How do you approach a production today versus when you started? I approach it pretty much the same. I go off of vibe. Sometimes I start with drums or sounds. The only difference is, back then I had a ton of time because all I did was make music, and now you have to fight to get into the studio. You have to go in the studio and you can't be on the internet, you can't be on the phone, you can't be distracted. Back then there wasn't any internet. I would go into the studio and my experimentation would be one or two or three days. There were also like technology problems, the theory was there but things didn't work the way they should. If you had a multi track and you were trying to make a remix, you would spend 24 hours trying to pull the two together.
How do you work on a record when it has a vocal vs when it has no vocal? I've got to hear something that inspires me, that I like and that I think I could either sample, or make a hook out of. Most of the time I start out messing around with chords, getting some basics that I think is in the vibe that I want. To kind of inspire them (the writer), to keep it raw and not too busy and from there we'll develop the whole concept. Like Inner City, Paris Grey (the lead vocalist), I gave her the basic components and we bounced back and forth until we got it right.
When did it click for you in terms of producing? I was trying to figure out my first record and it was a vocal record so it was more complex. This was different, the arrangement wasn't so melodic. And back then when you mixed, you remembered your mix, you practiced your mix, it was muscle memory. Then you would arrange as you mix live, you didn't edit your mix or have automation. Juan Atkins showed me the way to arrange a track and how to complete it. He helped me mix and arrange my first record and that was my aha moment, after that I moved fairly quickly. Once I knew that I could finish my own tracks.
Why is it important for you to release under different aliases? To be honest, I was making so much music, I thought it better that people didn't know it was me. People who listened to Inner City, didn't listen to E-Dancer. I didn't really want to sit on music, and I wanted to make it seem like there was more coming out of Detroit. If I had a chance to do it over, I would probably just be Inner City and Kevin Saunderson as E-Dancer. And everything I do now may be more like this. Even when I do my live tour.
How did you connect with the house scene in Chicago? Derrick May moved to Chicago and he built up a network of people. Derrick was Juan Atkin's promotional guy, this was before he started making his own music. Music of the future was very much Derrick and Juan's passion. As we began making music, we started making road trips. We would be pulling into Chicago listening to Farley "Jackmaster" Funk, WGCI or WBMX. And I met Gramophone Records, DJ International. I met Larry Sherman at Traxx Records. I wound up meeting Paris Grey because of the Chicago connection. House was house, based a lot off of Philly sounds and disco, where Detroit was more uptempo. We messed around a lot more with effects, but we were both inspired by each other. We're older now and we've been a part of the whole movement from the beginning. We're still out here, we're still making music. When we're making a track it's special to us and it's special. Me, Derrick, and Juan are starting to tour as the Bellville Three consistently next year, and we're also working on music together which is something we've never done.
Tell me about your first time in Germany and interaction with the scene there. I went to Berlin. The music took off really fast. Kraftwerk was a different sound and I think East Berlin, and the wall falling had an influence. The sound was very hard and very industrial.
To be truthful, I know Jeff Mills lived there, and it had more of an impression on how he played. For me it never really worked, I didn't get enough soul, enough groove. Kraftwerk and New Order were bands. They were using synthesizers and it gave them a sound that was different. In Detroit, we took it to the next level with technology and with our inspiration.
We made it a dancefloor music, that was produced and driven by dj's. We were dj's, and our pulse and our attempts were to make people dance on the dancefloor. We created our sounds that made us stand out, that affected everyone. Because now a dj wanted to make music. It became hand in hand. It wasn't that way back in the day. Kraftwerk were a band making great music. Our vision was completely different. Today, if you wan't a career, you can't be a dj and not make music.
How do you read the dancefloor? I play music to develop the dancefloor, I like to see a progression in the mood and a change in mood. I judge the dancefloor not by a response on every record. Some records are used to just maintain vibe for the crowd. Back in the day when it was all new music, it was a bit confusing. Now you can play a more diverse set of records.
Do you have any go to tracks? A lot of my go to tracks, are a re-edit of "Good Life", or "Big Fun." Or a Richie Hawtin track. There are many classics that people aren't aware, like "Sweet Dreams" by the Eurythmics. I have an a capella version with just the synths that is an old track, but it comes back around in a new way.
Has the techno scene shifted away from the original roots? I think the sound and the classification of sounds has changed and shifted away from the original roots .(Regarding openness) I was only paying attention to that like in the early 90's in London, when people were taking rush and you'd go to a rave and people were just so happy dancing to shitty music. I think in America, going to Paradise Garage and Zanzibar, it was more about the music when it first started. And I think that it has gone back to that.
Do you have any advice for artists/producers? The biggest advice is education. It's easy to say I want to make a track or make a big event. There's plenty of music out there, but it never hurts to learn a little history.
Do you have a passion other than music? My original passion was video, tv, directing and cameras. I never really got into it, but I love film. If I had to give up music, I would probably try to make a movie or a documentary.
What's your favorite movie? Terminator. If I had to pick one. It's very futuristic and forward thinking.
This post was published on the now-closed HuffPost Contributor platform. Contributors control their own work and posted freely to our site. If you need to flag this entry as abusive,
send us an email
.