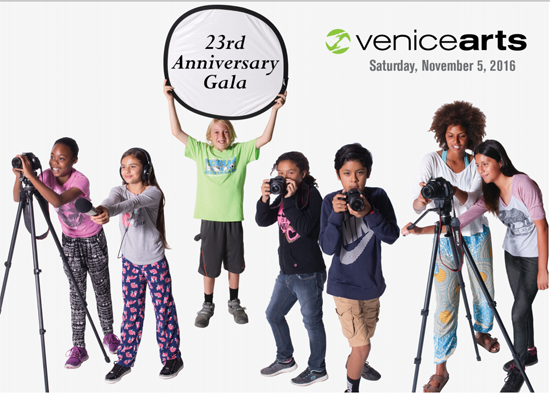 Venice Arts celebrates twenty-three years on Saturday, November 5th, 2016 with its annual fundraising gala. The nonprofit was founded in 1993 and has continued to inspire and transform the lives of Los Angeles' low-income youth through photography and film education.
Elysa Voshell, Associate Director of Venice Arts moved to Los Angeles in 2009 to work with Venice Arts. She is also a practicing artist, printmaker and book artist, and knows firsthand how important the arts can be in one's life. "I have been here for seven years, in which time I've had the great privilege of watching some of our students grow as young artists and young humans, including seeing some graduates of the program return to mentor younger youth."
Voshell said that Venice Arts currently works with over 460 low-income kids each year and turns 150 away. "Our goal for the gala this year is to raise the funds necessary to expand our programs in 2017 to meet more of this demand."
The organization provides free, transformative arts education programming in photography and filmmaking for low-income youth. Youths ages 10 to 20 enroll in media-based art programs (photography, filmmaking, animation, comics, multimedia), while youths ages 6 to 9 participate in a multi-disciplinary Art Discovery curriculum. Many of the programs feature exhibitions, and film screenings celebrating the work created by its students.
The talented artists from the Advanced Studies Filmmaking workshop will be honored at the gala. A trailer for the thirty-minute documentary short film, entitled Lotus, which was conceived, produced, directed and edited by the students will debut at the event. Lotus is a coming of age documentary about an African-American ballet dancer coping with challenges in her life as she prepares for a major global competition. The young filmmakers and their families will be in attendance at the event on November 5th.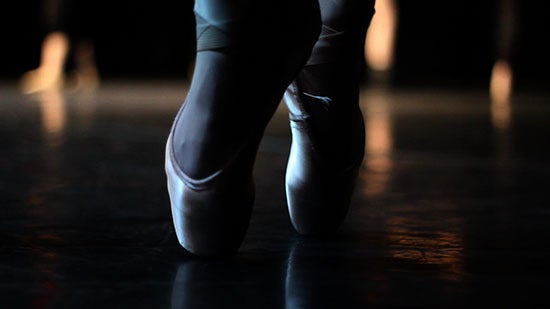 Voshell continued, "Participation in our Art Mentoring Program has a profound effect on the lives of the youth participants, who become confident creative and critical thinkers, committed to learning. Graduates leave with a résumé—often including many local, state, and national awards—and a portfolio of work demonstrating accomplishments, knowledge, and skills, and 100% of our graduates go on to college."
On Saturday, November 5th, 2016, contribute to a great cause while enjoying live music from the Santa Monica High Jazz Combo. Enjoy delicious food donated by local restaurants, wine from Alba Cellars, beer from Lagunitas, agave spirits from Revel, and a special vodka cocktail by Tito's Handmade Vodka and The Lincoln. Collect extraordinary photography by noted professionals and talented students. Get your portrait taken or caricature drawn at a student-run photo booth and caricature station. You will also have the chance to bid on art, services, etc., or be one of the evening's raffle winners. Sponsorships start at $500. Tickets: $175
Venice Arts is located at 1702 Lincoln Blvd, Venice, CA 90291. To find out more about tickets, or sponsorships, call 310.392.0846 or go to http://www.venicearts.org
This post was published on the now-closed HuffPost Contributor platform. Contributors control their own work and posted freely to our site. If you need to flag this entry as abusive,
send us an email
.