When you think about college homecomings, your mind will probably go to 3 things: the proud, the loud and the overcrowded.
College homecomings, specifically HBCU homecomings, bring out and draw in droves of current students, prospective students, alumni and those who try to blend in with the thrilling fanfare. From the parties to the tailgates, and the battle of the bands at the homecoming game, HBCU homecomings will forever be a proud moment we look forward to every fall.
But what goes on behind the scenes? What goes on outside of the Divine 9 plots and radio hosted parties?
Traveling down to North Carolina Agricultural and Technical State University homecoming, with 4 bright-eyed high school students, the leaders of the Young Ladies 4 Christ, Inc. knew we were in for a special treat. These young women were going to experience their first, real, live and in color HBCU homecoming and college tour, where an alumnus would open up the door and reveal the truth about coming home to a historically black university.
Led by A&T's own, Gabrielle Stuart (class of 2015), and one of our organization's extraordinary leaders, we witnessed first hand just how much pride and investment goes into this university. We saw the students preparing for the turn-up and how the alumni were amazed at how much growth has happened since they graduated. But outside of the typical excitement a homecoming vibe can produce, we felt and heard the echoing cheers of the history behind North Carolina A&T.
One place in particular brought an immediate reflection to each future, college grad - "The Reflection Pool"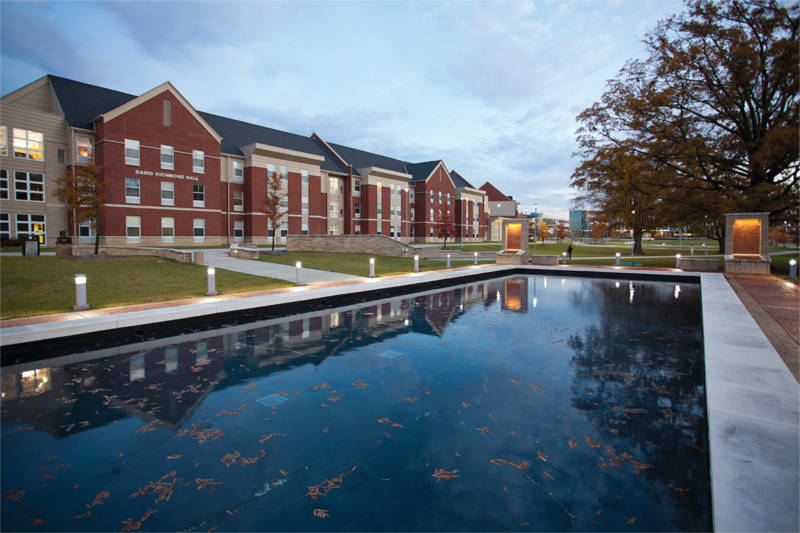 " The Reflection Pool is a monument indeed," Gabrielle recounted as she thought back to her time on campus and began sharing the history with us.
" Firstly, the amount of history, the stories, the memories that this monument holds, is nothing short of amazing. NC A&T is an institution that holds so much history that you can't help but be proud of. It is a constant reminder that here at A&T, you are standing on the shoulders of giants who have paved a way for you to achieve anything you set your mind to. 
Through her passion, the college tour became more than just figuring out what's their intended major or what extracurricular activities they would list on the application. It transformed into a legacy tour. These young leaders began asking themselves, what do I want my legacy to be and what school do I want to align my legacy with.
All of these reflective legacy questions collided in full force once we finished the college tour at another historic monument - "The Deese Clock Tower". The newly dedicated clock tower housed the famous quote from Willie A Deese himself, "LOOK BACK, REACH BACK, LIFT UP AND ALWAYS LEAN FORWARD."
The quote spoke volumes towards the legacy of the university, the legacy of our organization and the legacy each young woman had a choice of choosing for herself.
" The quote on the clock tower was a really powerful summation for me," Taleya, one of four "Blossoms" on the college tour said as she began to reflect on our way back to the DMV. At age 16, this young women was coming into grips on who she wanted to be and what she wanted to stand for. The college tour sparked a light within her, showing her just how bright her future can really be.
"Ending the college tour around the quote, showed me that no matter how far I go in life, it's important to always lift up others along the way. Your accomplishments in life shouldn't be about the applause, it should be about the people you have helped and a respectful acknowledgement that without our ancestor's sacrifices - a chance at legacy making would not be an option for my generation. This gave me hope and told me I can do and be something different."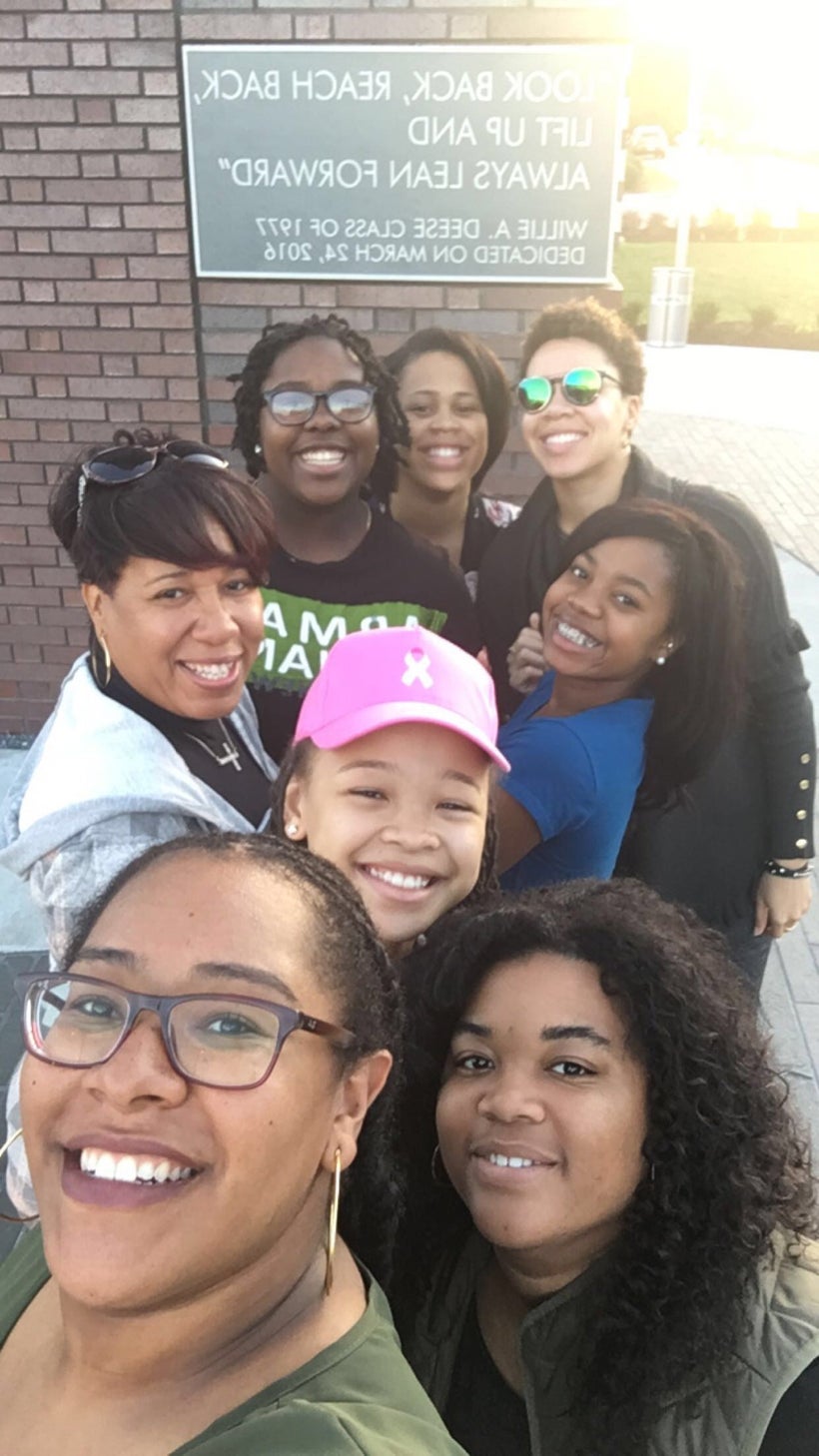 So, what really happens at homecomings? Specifically #GHOE ?
For us, it was a chance to come home and learn more about our history and the legacy our ancestors worked hard for, to create opportunities for those behind them. It was a chance to reflect and ask ourselves, what do we want our legacy to be and who do we want to reach back for to lift up and share the legacy with?
As always, we are thankful for the prayers and financial support to make these tours, trips and experiences a reality for the young women in the organization. To learn more about Young Ladies 4 Christ, Inc. and how you can support our efforts moving forward, please visit: http://www.yl4christinc.com/
This post was published on the now-closed HuffPost Contributor platform. Contributors control their own work and posted freely to our site. If you need to flag this entry as abusive,
send us an email
.