While short-form content is many publishers' bread and butter when it comes to traffic and click generation, long-form content entices other benefits such as longer visits, continued discovery, and greater reader loyalty. And surprisingly, despite small screen sizes (a.k.a. limited reading-real-estate) some of that long-form content is being consumed on mobile.
A study conducted by Pew Research Center showed that consumers do indeed engage with long-form content on their phones, debunking the assumption that short-form content is better for the mobile experience. The research showed total "engaged time" with articles 1,000 words or longer averages to approximately twice the engaged time readers spent with short-form articles.
That doesn't mean digital publishers should put all their eggs in one basket though; a healthy publishing strategy incorporates both long- and short-form content since each produces different outcomes — and, depending on the piece of news, there's usually one form that serves the type of content best. What digital media sites and brands publish should be informed by both data and common sense as to which form will deliver the content most efficiently on the device where it will appear.
But super-short, consumable news does help us humans (with our saturated social feeds, endless mobile notifications, and Pollock-splatter attention spans) to process information quickly when we have little time to spare.
Millennials are consuming news in their own way, often letting news "find them" versus actively seeking it out, and 63 percent of Facebook and Twitter users say they get news from social networks, a number that's increased over the past few years. These behavioral trends imply that short news is still highly in-line with how we consume content.
In fact, some brands and publishers are evolving their short-news styles even further. Vox Media's Vox Sentences is a bite-sized news series led by Dara Lind and Dylan Matthews. Lind and Matthews break down stories into quickly consumable bullet points.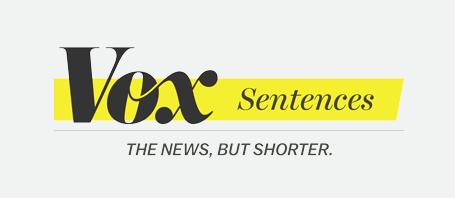 And although Vox Sentences are super-short stories, their supporting email newsletters are anything but. The most recent Vox Sentences newsletter I opened was about eight touchpad-scrolls long.
Perhaps a close cousin to Vox Sentences, The New York Times' one-liner news bursts are written specifically for consumption on the Apple Watch. Last year, The Times employed editors on three different continents to focus specifically on the news outlet's mobile apps, including Apple Watch.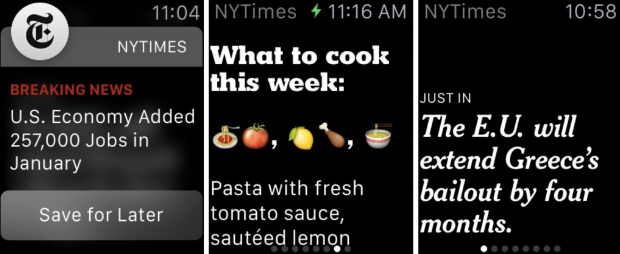 NowThis Media, a still-fresh digital news startup known for its success in publishing videos straight to Facebook (instead of its own site), is having continued success with short-form content, even sharing fragments of timely news stories on image-based Instagram. But in a TechCrunch article, NowThis Media SVP of Strategy and Product Athan Stephanopoulos admits Instagram isn't always the place for hard news. Still, it's a case for short content's necessity for social platforms that rely mainly on mobile use.
And finally, The Short News, is anything but serious. The site, which showcases quirky news stories with Lego scenes as visuals, is an example of how some content creators are playing up visual communications as opposed to heavy text. Granted, it's a silly example but relevant nonetheless.
The medium may have some work to do. The now defunct app Circa tried to appeal to this trend, but ultimately couldn't find the adoption or funding needed to continue. Short news could also see a boost thanks to technology we use — Mic has announced it will release an app that encourages people to only read the notifications, thanks to the updated iPhone iOS.
"In short" (ahem), different content lengths and formats serve different purposes. Brands and media sites should consider what best meets the needs of their readers, whether those readers have the time to dive deep or just need a quick update on the go. Truly effective content strategies are often a data-driven combo of both.
This post was published on the now-closed HuffPost Contributor platform. Contributors control their own work and posted freely to our site. If you need to flag this entry as abusive,
send us an email
.