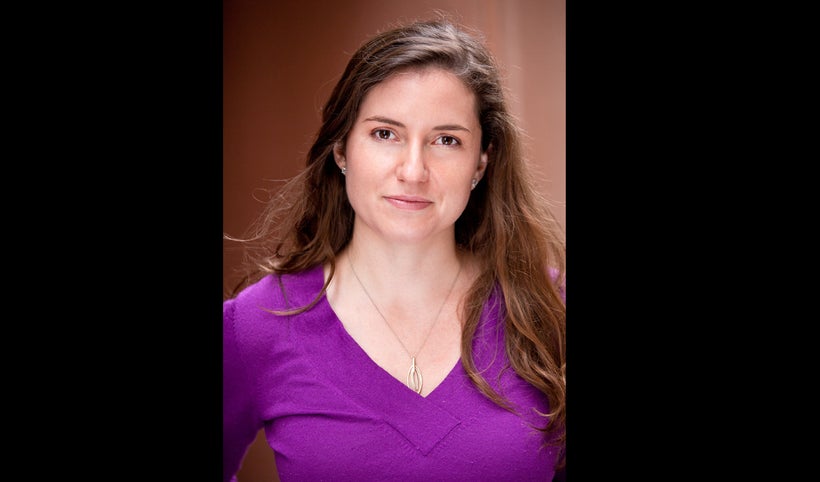 I had the pleasure of chatting with composer Crystal Grooms Mangano, who is a rising star in the composing for visual media world. She recently scored SXSW hit, "Asperger's Are Us," a comedy produced by Mark and Jay Duplass and directed by Alex Lehmann. The story follows the first comedy troupe formed by people with Asperger syndrome. The film is a surprisingly funny and quirky comedy, with an extremely endearing quality that makes audience members like myself run through the gamut of emotions. Crystal's beautiful score accentuated both the tender and comedic moments. It also really helped envelop me in the emotional stories and collective journey, as her music contributed to my alignment with the comedy troupe's goals and conflicts. I am very excited to see Crystal's next output, and hope that she continues her partnership with first time director, Alex Lehmann, who really impressed me with his ability to capture authentic moments of his subjects.
"Asperger's Are Us" was the first major acquisition of SXSW 2016, picked up for distribution by Netflix. It is currently available on iTunes, and will be streaming on Netflix before the end of this year. Check out a sampling of Crystal's music for the film in the SoundCloud link below, as well as the trailer a bit further down. Enjoy our Q&A and leave comments below!
1. What projects are you currently working on? Which are airing or about to release?
I have recently completed the score for the feature documentary "Asperger's Are Us," a coming of age film following four friends on the Autism spectrum and their comedy troupe as they prepare for one final show. "Asperger's Are Us" opened in New York City November 11th and will be playing in Los Angeles starting November 18th. The film is also now available on iTunes and Amazon VOD. It will be available on Netflix starting in December. I've also recently been working closely with composers Velton Ray Bunch and Mark Leggett as part of the music team for "Dolly Parton's Christmas of Many Colors: Circle of Love," airing on NBC November 30th.
2. What is the coolest or most unique sound or instrument that you have used in a score?
In the score for "Asperger's Are Us" I used a train whistle as a melodic instrument. It added an extra bit of charm and eventually worked its way to being a key component of the score. Overall, the combination of instruments in "Asperger's Are Us" was a little unconventional. The score uses banjo, trombone, and dumbek in much of the recurring thematic material. I like to find ways to use traditional instruments in non-traditional ways. In a score I previously composed for a thriller, I played a flute through a guitar amp which added an element of uncertainty that I liked.
3. Who are some of your dream collaborators?
I would love to work with the musicians in the Silk Road Ensemble. I've listened to their music for years, and was recently introduced to them as individuals through the documentary, "The Music of Strangers". I'm completely captivated by the premise of their ensemble and how their experiences have come together to cross musical boundaries, creating new and exciting music.
Working on "Asperger's Are Us" really expanded my horizons to more documentaries and the impact they can have. It would be extremely exciting to work with Davis Guggenheim. The films he makes are in tune with issues shaping our society, and I would be honored to be a part of his projects. I would also be thrilled to work with Alex Gansa ("Homeland"), Veena Sud ("The Killing"), Dan Goor and Michael Schur ("Brooklyn Nine-Nine")… I could go on and on. There are many exciting projects and artistic talents in the media world today, I just hope to keep up.
4. What do you wish you knew in the beginning of your career about the entertainment industry or being a professional composer, that you know now?
When I decided to pursue composing, I knew a specific path was undefined. However, I don't think I really understood how much time it would take, constantly learning new styles, perfecting techniques, writing as much music as possible, and developing relationships within the industry. It is a true commitment. Thankfully, I love composing. It wouldn't be worth it if I didn't.
I've also realized that success comes in small moments of achievement, not in the giant landmarks I think many of us envision when we're younger. Not to be cliché, but it really is more about the journey than the destination. That's something I continue to remind myself and will throughout my career.
5. When you are given a project or scene to score, what is your process like? How do you decide how to score something?
I like to start with ideas for instrumentation. This is an important part of finding the personality of a score. Once I have a sonic palette in place I start to work thematically, getting to know the characters in the story, trying to give them their own musical identity. Sometimes it comes from their moods and actions or sometimes more literally with objects in the film like trains or the act of running. Ultimately I try to bring it all together so in the end you've gone on a musical journey along with the story.
6. Who are some of your musical influences?
Some of my earliest musical influences for composing were Frederic Chopin and James Horner. With Chopin, I was drawn to the tenderness and impact of every single note. His Prelude in D-flat Major has always been a favorite. I fell in love with James Horner's romantic, enchanting scores for "Braveheart" and "Legends of the Fall". They are emotionally rich, and as a young composer, I was in awe. As I have progressed in my career I continue to find inspiration. Angelo Badalamenti's scores strongly resonate with me. His music, for projects like "Twin Peaks," has opened my eyes and ears, and helped me to approach scoring differently. It has shown me how much music can be a character in the story itself.
7. Where can we follow your career path?
Check out more interviews from "Composer Chats" writer/editor Dan Light:
This post was published on the now-closed HuffPost Contributor platform. Contributors control their own work and posted freely to our site. If you need to flag this entry as abusive,
send us an email
.