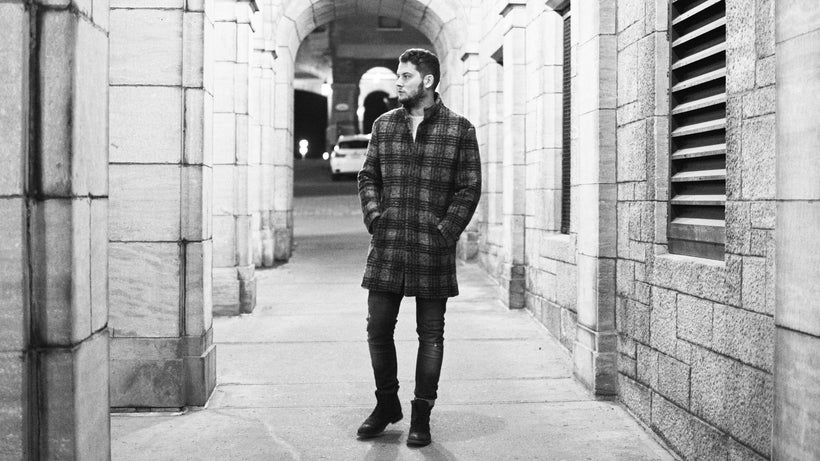 I recently had the pleasure to meet a fellow Canadian entrepreneur and after hearing his story I was blown away with where this guy has come from. After listening to him I was determined to get his story told because it's super inspirational and I hope just one person takes parts of his story and apply it to their own life.
This is the story of Jules Marcoux, a french Canadian entrepreneur who started off as a rapper, who then turned into a best-selling author and internet marketer. Speaking with Jules he was able to tell me how he became who he was today, and to me his story just hit home.
I've never been a rapper or a very good singer at that, but Jules used to be a rapper that would tour around Quebec playing shows at bars, nightclubs, and anywhere really that wanted to have him perform. Once Jules started to realize he wanted something more out of life, he knew he had to focus on something different.
That's where he got the idea to start hosting parties at nightclubs in his late teens (don't worry he was legal to drink at the time folks). These parties that he would host would bring in a decent amount of money for an 18/19 year old in one night. This is where the entrepreneurial bug would develop in Jules.
He saw a need to host and create parties or events people would go to, and he would hustle day and night to sell those tickets. Often times not even sleeping at all.
Once he now had this entrepreneurial bug, he wanted to build on it and do something bigger. He thought to himself, "I'm going to write a book."
Not only has the book raised Marcoux's profile and expertise in the online marketing world, it's become a resource for businesses big and small to get them to the next level. The book can also be relevant to a solo-preneur or anyone looking to gain insight into how to market and sell products or themselves better.
Marcoux's story is extremely inspirational to me because he used his experience as a musician to fuel him into each endeavour after that. He learned key fundamentals as a musician to be scrappy and persistent if he was to ever get booked, which he then later applied into when he hosted parties and events. This translated into him becoming a best-selling author and online marketing expert where he stands today.
He explains these tips and techniques in his book, which have now led him into being a go-to marketing consultant and advisor for businesses around the world. Not only that, but he's built a massive following on Instagram with over 150,000 followers and is in the midst of launching a new watch brand called Armare Watches.
His story should shed some light on no matter who you are, if you really want to do something in your life, you can do it. Jules is a young 22 year old kid and he's already a best-selling author, built a massive following on social media, and started several businesses. This isn't something he thought of a lot as a kid. Instead it was a series of thoughts that came into his head later on in life that he decided to act on.
His actions have now sprung him into a world of discovery and experiences. Marcoux is passionate about marketing, selling, and helping others understand the fundamentals that he knows so well. So if you are looking for a little refresher on marketing, or need some new techniques to put into your marketing mix, I highly advise you to either pick up Jules' book or follow him on social media.
He tosses out great content on all his social channels and I think you'll start to see the genius in him like I have. Remember you can do whatever you want in life no matter what you are doing today. Take what you have learnt on your journey thus far and put it into your next move. That's how Jules did it.
This post was published on the now-closed HuffPost Contributor platform. Contributors control their own work and posted freely to our site. If you need to flag this entry as abusive,
send us an email
.