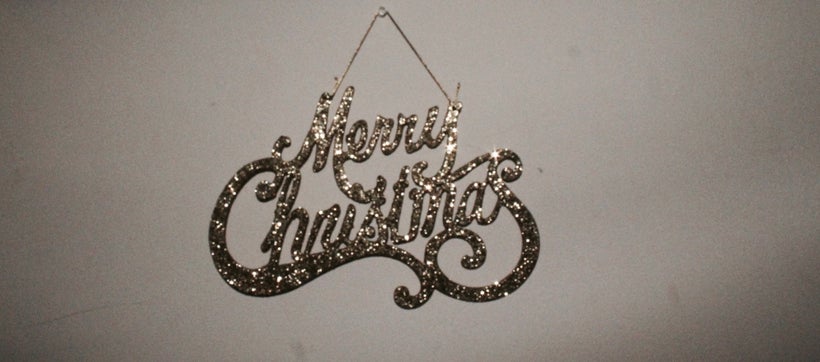 Using Thumbtack, an app available in iOs and Android that connects business owners to customers looking to cross things like home improvement projects and other lifestyle tasks off their to-do list, I hired Designs by Human to decorate my apartment for the holidays. On a budget of under $500, Designs by Human magically transformed my apartment into the perfect North Pole wintery escape. Joe and Kia from the DBH team used staple holiday decor and my own apartment things, including utilizing my favorite books from my makeshift book mound, to create a special Christmas-inspired interior arrangement. The result is a direct reflection of how to DIY a chic holiday home with any space and on any budget. Not really an interior decorator? Here are 5 DIY tips to spread some christmas joy that will have you wanting to leave your decorations up all year.
Tip #1: Use Glitter For A Glamorous Table Scape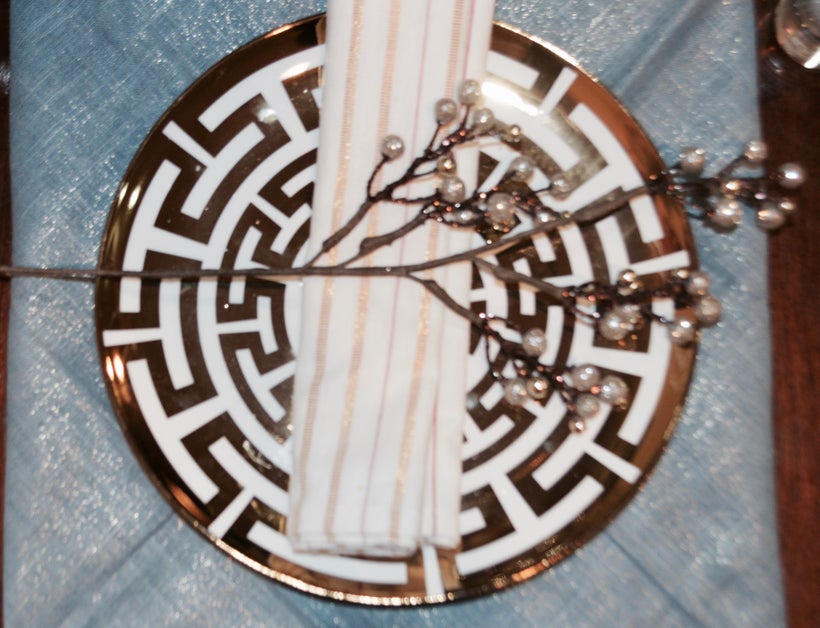 Break out the fine china and eat like a queen this holiday season. Switch up your cutlery and place settings with gold and silver trimmed plates. Use glitter wherever you see fit. In this case, we'd like to imagine tree branches lightly dusted with silver glitter to remind us of the beautiful sight when snow falls in the morning. Any discount or arts & craft store will have glitter and fake tree trimmings.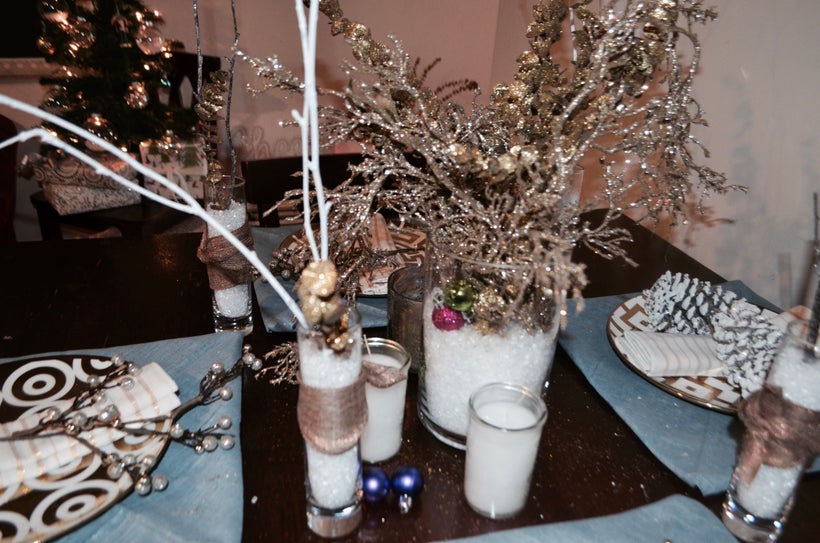 Tip #2 : Deck The Halls With Statement Wall Fixtures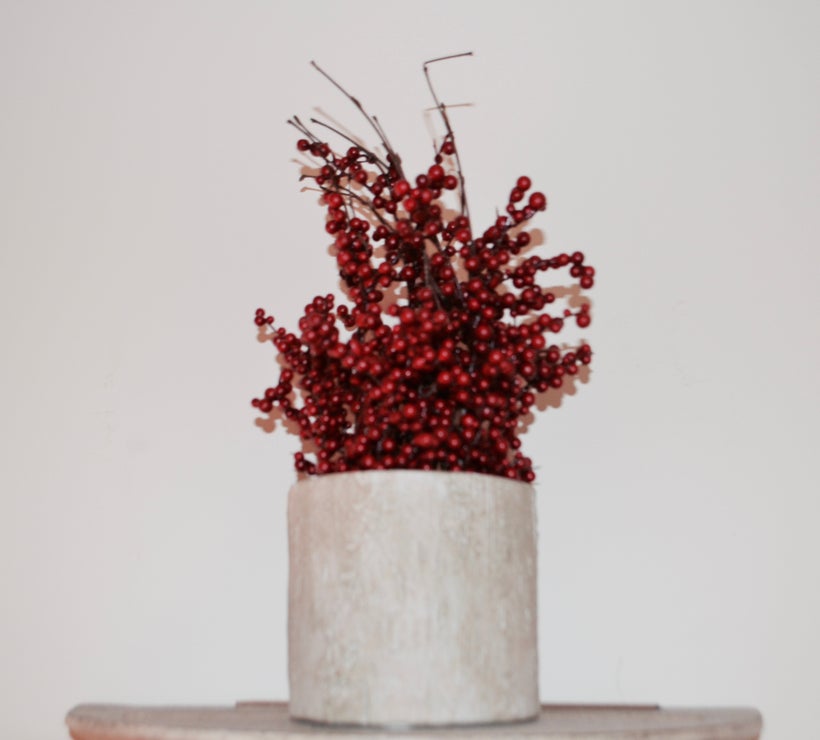 DBH utilized the holiday's classic cranberry dish to create a statement vase arrangement from plastic cranberries that can be purchased at any fully stocked dollar story. TJ Maxx and other home furnishing stores are also great when looking for cute holiday accessories. This holiday fixture can be placed on any mantlepiece or wall shelf to spread the holiday cheer around your home, and just not the common areas!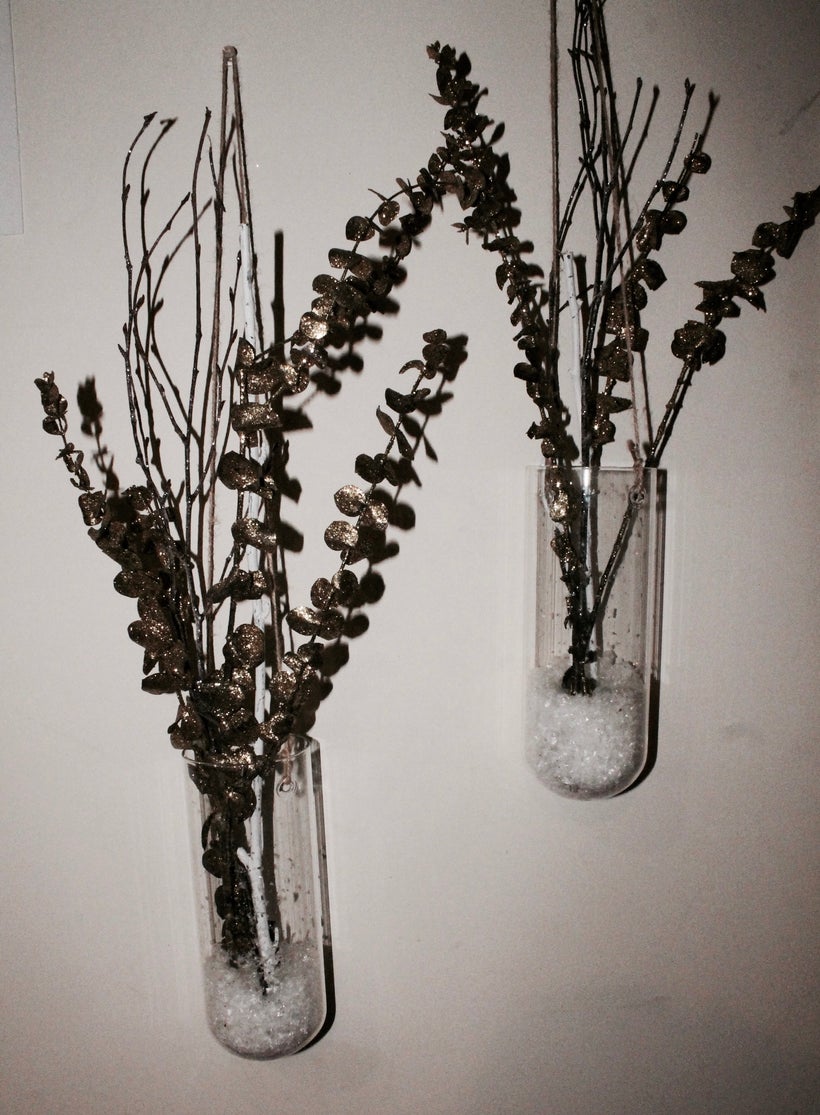 Tip #3: Pre Wrap A Few Gifts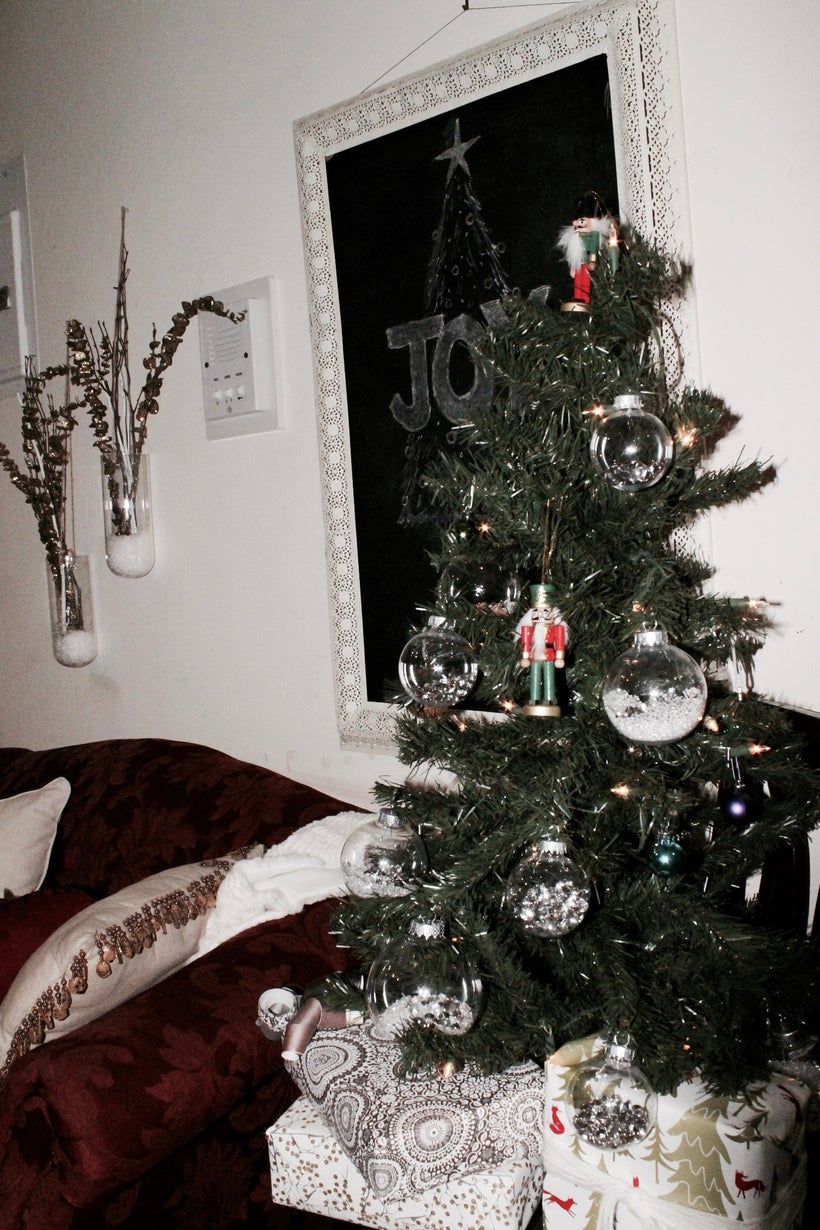 Pre-wrap a few gifts to get your holiday gift giving inspiration flowing. Grab your favorite wrapping paper and a few left over boxes from Amazon for some pre-gifting decor. Santa won't be in town for a few weeks, so these gifts will keep your tree looking well accompanied. This is also the perfect time to touch up your gift wrapping skills.
Tip #4: Make Room For Nutcrackers And Your Favorite Things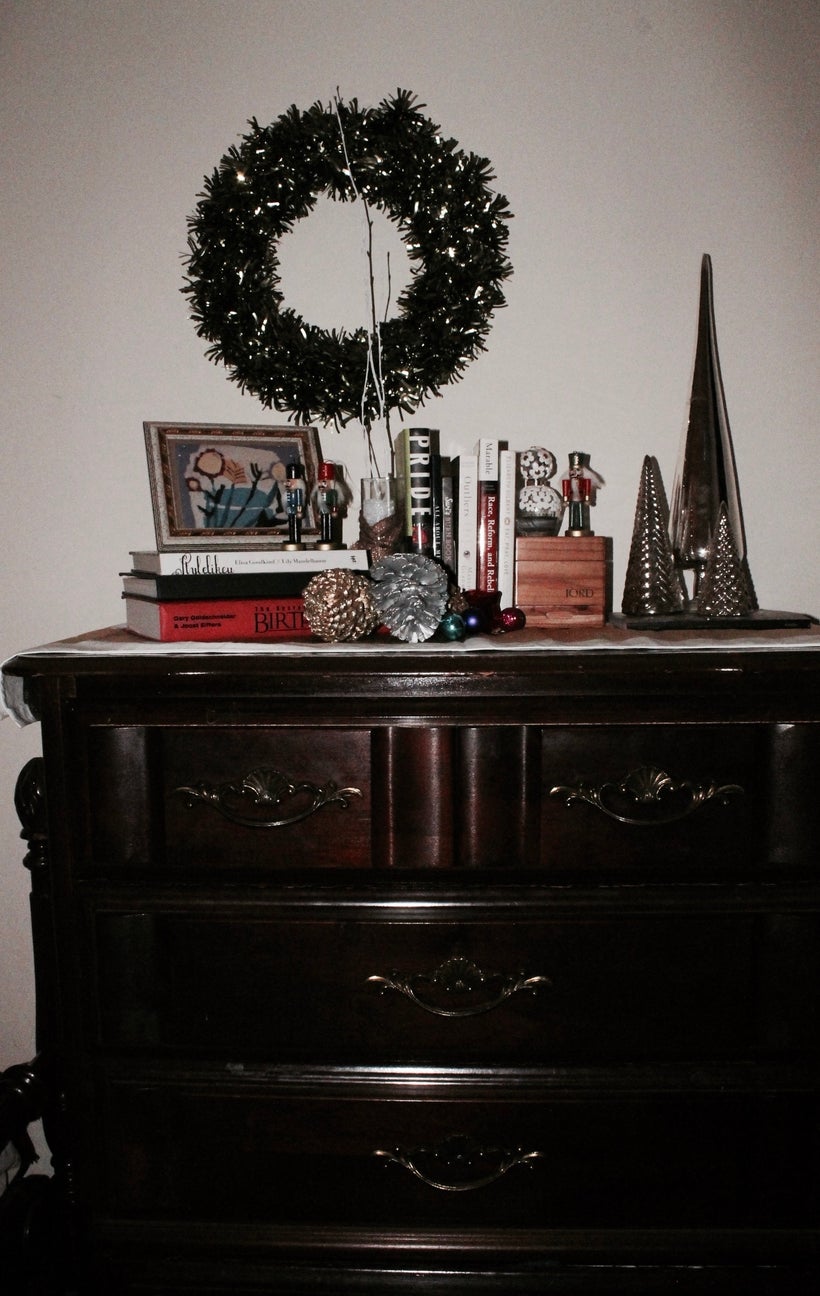 In this interior design project, Kia and Joe from DBH focused on books and miniature nutcrackers to create platforms that add depth and volume to various surfaces like a hallway shelf and a bedroom night stand. Organize and cleanse any surfaces to make room for your favorite christmas items... and don't forget to showcase your favorite things!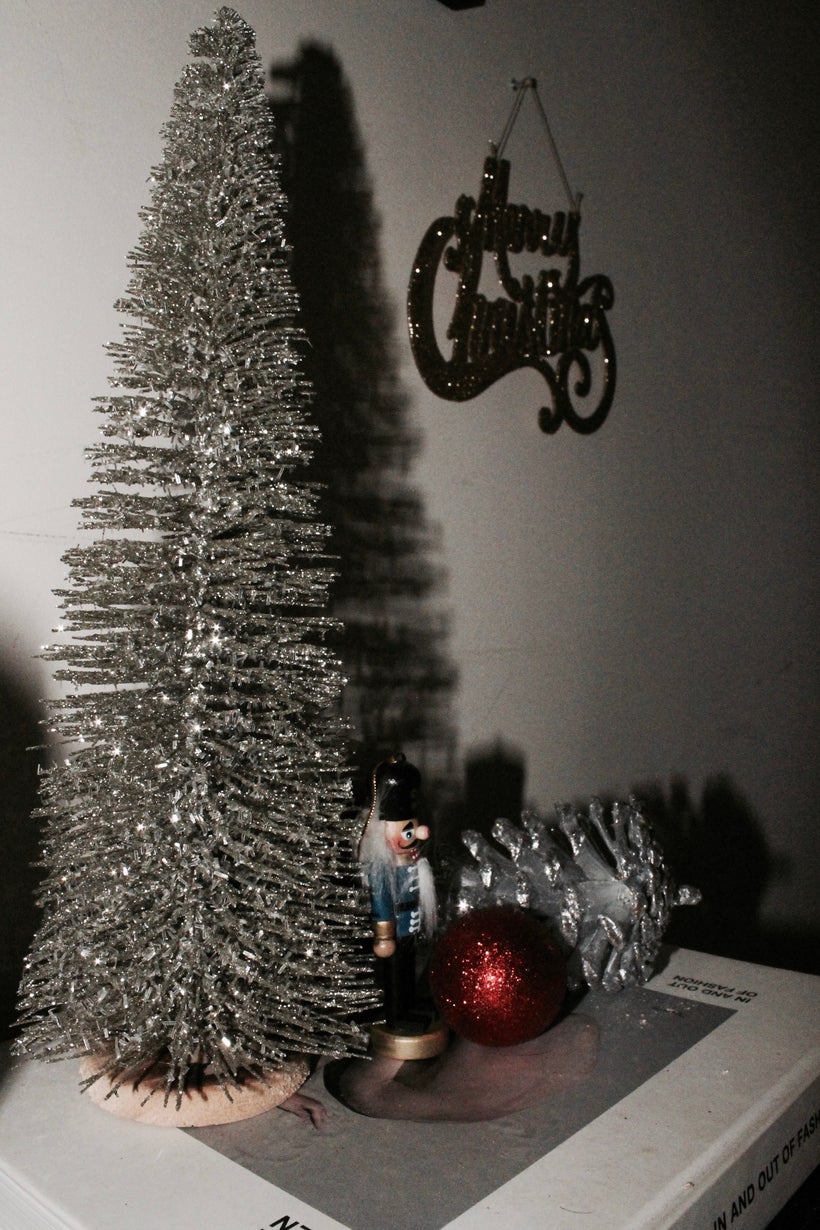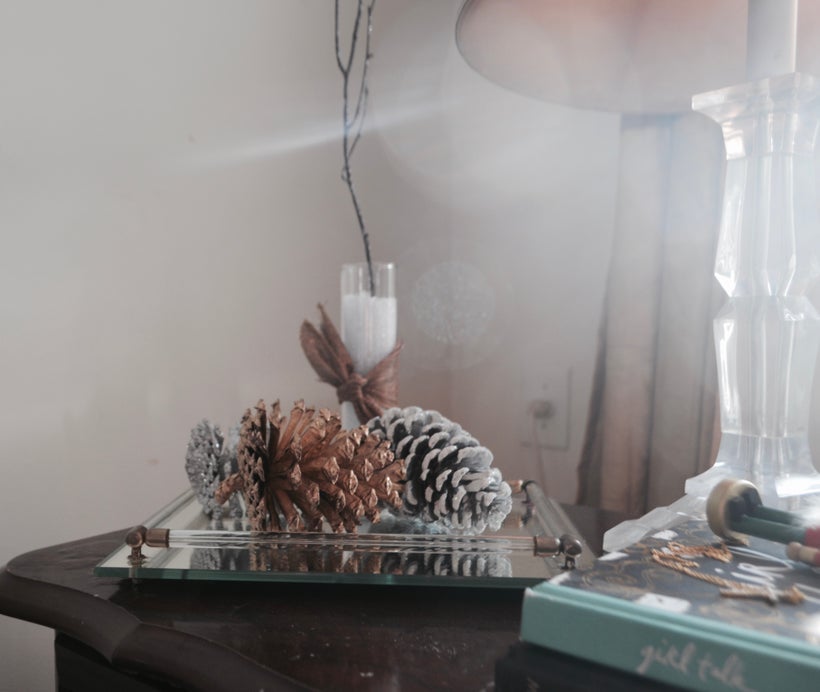 Tip #5: Add Poinsettias And Festive Floral Arrangements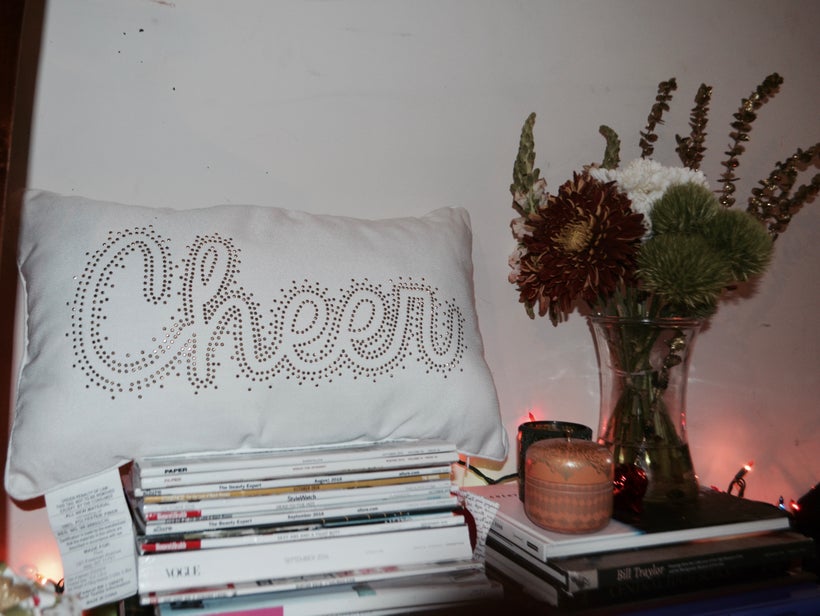 Don't forget to add poinsettias and festive flowers like Orange and Red Daisies to your holiday decor. It's the perfect way to add fresh scents to your home, utilize your weekly flower splurge and an excuse to use another glittery vase to your beautiful DIY holiday decor in your home.
This post was published on the now-closed HuffPost Contributor platform. Contributors control their own work and posted freely to our site. If you need to flag this entry as abusive,
send us an email
.