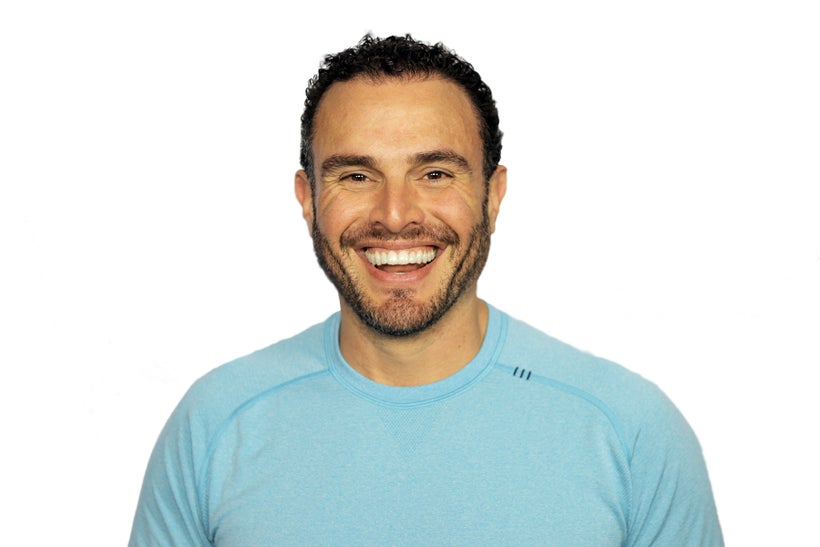 What's your focus -- and if you know, do you believe you're focused on the right things?
During a lifetime of helping entrepreneurs in their business and personal lives, Alex Charfen, co-founder and CEO of his Austin-based consulting firm CHARFEN, focuses on these essential questions and thought processes. His pursuit to understand how to make businesses grow naturally evolved into this question: "How do you help people grow?"
"All successful people are the same," Charfen says. "The people who have been different and have not been like others -- they are the one's who change the world."
Through his research and years as a top consultant to billionaires, the Fortune 500 and global 100, this question led Alex to discover the long-misunderstood Entrepreneurial Personality Type (EPT).
A highly sought-after speaker on entrepreneurial awareness, Alex has spoken around the world for tens of thousands of entrepreneurs and top global businesses to help them identify and live in their strengths. So -- how does he maintain his and his team's daily motivation and inspiration despite obstacles, pushback or setbacks?
"The reason why I and my team are not like everyone else is because we don't depend on motivation -- we believe in momentum," Charfen says, adding that making the most of the inexperience is also key, because a beginner has a fresh perspective. The amateurish and unprofessional are open to new ideas -- they're willing to try anything. They don't know how things 'should' be done, and haven't yet become entrenched in particular method.
So why do 99 percent of startups fail to know how things should be done? Because the leaders believe in motivation -- an empty term, according to Charfen.
"A startup team should be in momentum," he says. "They should be aware and present enough to have focus on the forward-looking plan. Have a forward-looking plan in which everyone knows their key tasks and the outcome for what they are accountable."
This mindset will not only create awareness but will foster an innovative thinking process. Here are two key methods Charfen recommends to implement the right mechanisms and systems within your organization:
Do you ever wonder why you are working so hard and still not attaining the achievement and satisfaction you desire?
"Real planning, systems, and mechanisms have always accomplished achievements," Chafen says. "But many organizations don't have real planning and systems -- even for annual planning. They do task after task and project after project, and they get overwhelmed."
Charfen uses a system called Entrepreneurial Lenses, where work is done via emails, Slack and Google Docs. In this system, everyone knows 1-year objectives, 90-day targets, 30-day goals, weekly commitments and daily hurdles. Everyone can know where everyone is and where everybody is going.
"What you need to understand is that there is a big difference between movement and achievement," Charfen says. "Working in the structure is a movement which creates momentum. Having a rapid work-in-structure will not only allow the organisation to maximize the results of projects but can also maximize the sense of fulfillment and joy."
Forward-looking communication system
Once you know what it is you really want (i.e., your result or outcome), you need to associate to why you want to do it -- your purpose for wanting to achieve this result.
To Charfen, the forward-looking communication system is one of the most important parts of the process, because without it you lose your emotional drive. The key to this is to give every teammate an opportunity to share and contribute, because communication shapes our behavior.
"We foster creativity by asking people to participate and allow them to be involved in different tasks and discussion," he says. "Stop managing people by what they are doing day-to-day -- instead, promote the creative spirit among colleagues by giving people long-term vision, plans, and allow them to create outcome and coach them along with them."
"One can perform better when he or she feels the acceptance and support from others," Charfen concludes. "Be transparent, and let them know exactly what they are getting into and anything else they want to know."
This post was published on the now-closed HuffPost Contributor platform. Contributors control their own work and posted freely to our site. If you need to flag this entry as abusive,
send us an email
.