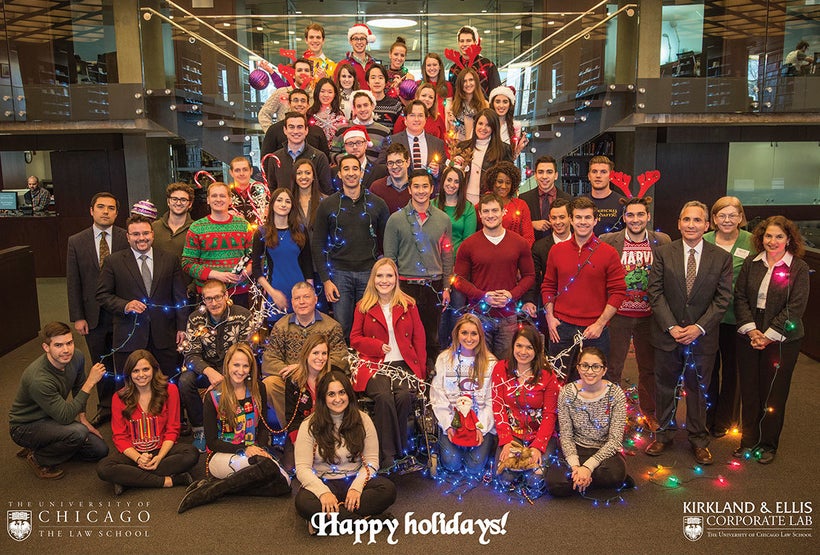 Law school has long been characterized by the case law-based curriculum that dominates a student's first year experience. For many lawyers, old movie scenes from The Paper Chase underscore memories of traditional legal theory and the Socratic method.
That characterization is quickly changing. The ABA declared during its August 2016 session that law schools must now require students to take at least 6 units of experiential education in order to graduate (See ABA Standard 303: Curriculum).
In 2011, the Center for the Study of Applied Education found that only 16 out of 163 accredited law schools required that students enroll in a live-client clinic or field placement program before graduating. (See Experience the Future: Papers from the Second National Symposium on Experiential Education in Law, 7 Elon L. Rev. 1 (2015).
Today, as the millennial generation makes its way into and out of the nation's top programs, students craving practical training are gaining exposure to greater hands-on opportunities.
Innovation in Northern California
As a premiere example, the Startup Legal Garage founded by Professor Robin Feldman at UC Hastings has been pioneering the practice of entrepreneurial education for seven years. Students within the program perform corporate and intellectual property work for early stage tech companies under the supervision of outside law firms. At intervals, teams bring sanitized versions of their deals into the classroom for academic guidance.
Interest in the Startup Legal Garage has skyrocketed—growing ten-fold since its launch. From a pilot group of 6 students, the platform is home to 66 students this year (including a handful of UCLA law students who participate via video-conferencing.) "We still can't keep pace with the demand." Shared Professor Feldman. "Every year we have to turn away students."
Last year alone, the Legal Garage reported that 57 supervising attorneys and 60 students performed legal work for 65 startup companies. A recent survey shows that the program successfully boosted job placement as well. By graduation, twice the number of Startup Legal Garage students held offers for full-time employment as compared to their classmates as a whole.
"There is little real world content in the glacially-paced traditional law school classroom, and there is little time for this type of education in the fast-paced world of modern practice." Says Professor Feldman. "Our program marries the best of what professors can offer with the best of what externships can offer, dramatically shortening the learning curve." In addition, students receive eight to ten credits throughout the academic year.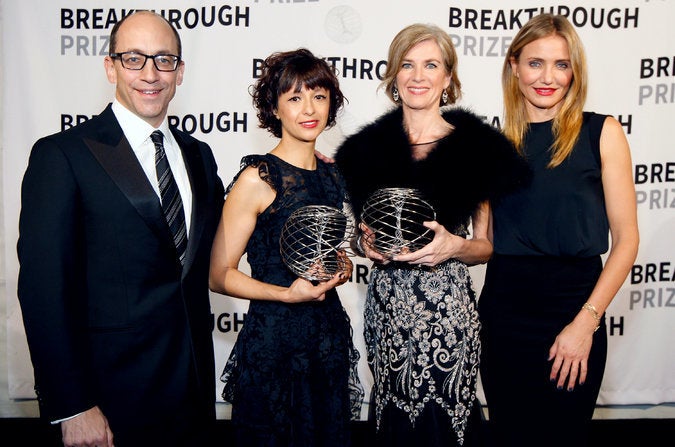 One team of Hastings Legal Garage students engaged with Jennifer Doudna's gene editing company, Caribou, named "one of the hottest biotech companies in the United States." Caribou has since raised more than $40 million in venture funding and Doudna is now considered a Nobel Prize contender.
Only a dozen miles away, at UC Berkeley's Boalt Hall, Startup@BerkeleyLaw continues to develop as a cornerstone of many students' academic training. In the New Business Practicum, students take a real-time approach to helping entrepreneurs in the fields of M&A, intellectual property, securities, and venture capital.
Robert Bartlett is the Faculty Co-Director of the Berkeley Center for Law, Business, and the Economy and co-founder of Startup@BerkeleyLaw. "A core goal of Startup@BerkeleyLaw is to help students see that being a lawyer is about more than just practicing law. These students are smart, ambitious, and exceedingly hardworking. They quickly see areas of industry and law that are ripe for disruption. In that sense, the program has been wildly successful."

While most programs are reserved for second and third years, UC Berkeley offers practical education opportunities to students as soon as they arrive to campus. "As early as their first year, Berkeley students can apply to a program in which they provide free incorporation services to area entrepreneurs under the supervision Gunderson Dettmer attorneys." Barlett shared. "The program is currently oversubscribed."
The University of Chicago's Corporate Lab
The University of Chicago Law School's Corporate Lab operates through a partnership with global firm Kirkland & Ellis LLP. Through the program, students execute transactional projects with in-house legal departments within global corporations such as JPMorgan Chase & Co, Amazon.com, and Microsoft.
The Lab was co-founded by Professor David Zarfes and alum Sean Kramer, now a partner at Kirkland & Ellis LLP. In reflecting on his experiences as a student Kramer explained, "You can learn more from parsing through the language of one contract than reading though a contracts textbook. The fact that bright and hardworking students have the energy to perform legal work for for-profit clients creates a win-win situation for both the corporations and students alike."
In commenting on his transition into corporate practice, Kramer shared, "I felt like I had a leg up right off the bat – I was comfortable being able to walk into a meeting to lead a conference call. These are the kind of tasks that require experience and repetition. I was lucky to receive that training during two years of law school."
The University of Chicago Law School showcases one of the highest corporate law placement rates in the country. The student body has embraced the Corporate Lab platform with enthusiasm, with nearly 1 in 4 law students participating in the Lab. The impact has been significant: with just under 40 clients serviced per quarter, student teams work on nearly 100 discrete matters per term. "It is amazing to watch students dig into the commercial side of any matter," shares Zarfes, "explaining to clients not only the law behind any issue, but the implications on the client's core business."
Law students' enthusiasm towards entrepreneurial and practical education is surging. Millennials, for all the bons mots regarding their distractibility and entitlement as a generation, worship the ideals of innovation and progress. Millennials prioritize the meaning of their work.
From gathering student testimonials, it becomes increasingly clear that these scholars have yearned for such hands-on opportunities. With surging tuition costs and a shaky job market that demands more than simply churning out briefs, students are committed to preparing themselves to become experienced advisors by the time they receive their diplomas at graduation.
Michel Gahard of Microsoft shares that "I truly wish that there had been a program such as the Lab while I was in law school, but I am happy to function on this end of the spectrum, being the recipient of such great students and legal work."
Another student reflects, "these companies come to you with limited resources and complex needs. We become part of the solution in the face of urgent pressures – as both legal and non-legal advisors. As clients grow, it is exciting to watch. All of our hard work quickly seems worth it."
These select law schools and student practitioners represent a growing minority within the legal academy. In that sense, they are innovators themselves: trailblazing a path for the next generation of scholars – and the modernizing face of legal education.
Sina Chehrazi is a Huffington Post contributor based in Washington, DC and San Francisco, CA. He focuses on entrepreneurship, the law, and emerging technology.
This post was published on the now-closed HuffPost Contributor platform. Contributors control their own work and posted freely to our site. If you need to flag this entry as abusive,
send us an email
.