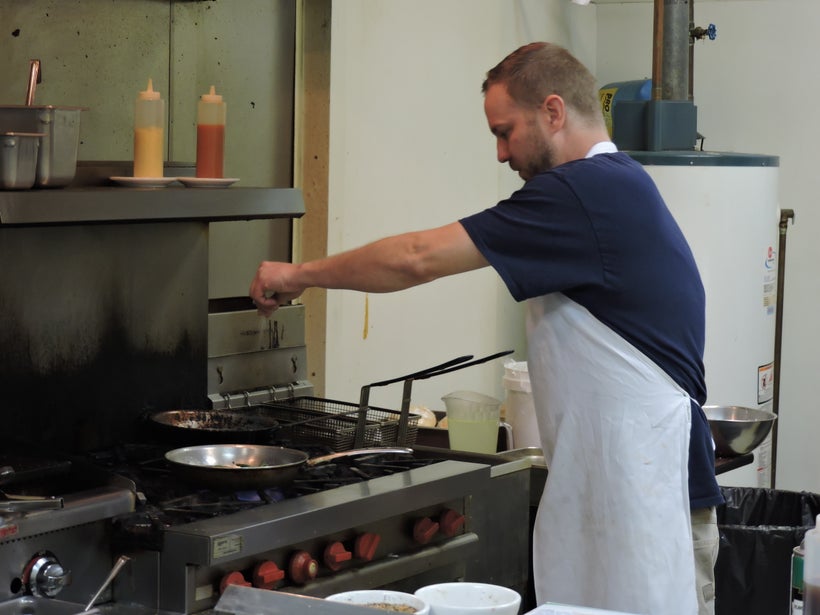 When it comes to small business, we have several that have been started right in Wilson, North Carolina. The scavenger hunt made possible by the Small Business Center located on the campus of Wilson Community College. Nearly 30 businesses participated in this by asking certain questions that relate to their business and having shoppers come by for a chance to win $100 from Wilson founded banks, BB&T, Cornerstone Bank, and Raleigh founded bank First Citizens Bank.
The Education Exchange owner, Crystal Barber, hopes to reach a broad range of people. Normally stores like hers could only reach teachers and schools, but since she has control of her range and effort as a small business owner, she can meet the needs of homeschoolers, and more.
A mobile business, Brick scholars, the owner, Megan Oteri is a STEAM (Science Technology Engineering Arts and Math) Advocate. Megan states that she believes in the power of partnership with other small businesses and entrepreneurs. She believes that small businesses are the backbone of the economy. She focuses on constructionism and as she builds partnerships with local owners and organization, she uses many tools including robotics and Lego to help turn ideas into moving creative results.
Five Touch Spa & Salon has scholarships that directly go back to the community through the help of small business shoppers. Tawanda Auston, the owner of the local spa, truly believes that she, alongside other business owners and operators have a duty to give back and help people.
Jessica, Big Harold's Diner employee, appreciates her employer, Harold Anderson for hiring local talent. Latrina Best also works for the diner. She states that the business if family oriented and it has been great to see the small business grow to the 2nd location that is opening soon in Lucama, NC. Customers, Mr. and Mrs. Garner paid a compliment to the owner for coming from being the grill and meeting them as they are recently moved from Connecticut. They recognize the southern personal touch of the diner owner.
Customers Lauren Moore states that she always shops locally. Because of the scavenger hunt, she went to multiple new businesses and had breakfast at Big Harold's Diner and Lunch at 127 Brew Works with her family. Edward Moore, a small business owner, pays tribute to local community brewery owner and operator, Tom Curran. Edward states that he looks forward to more people shopping small to help keep a business going.
Kevin, Gross, owner of The Beer Store, is the son of a small business owner. Kevin stated 'I had the privilege of witnesses how hard he worked. There are many ups to owning your own business, but as today is my son's birthday I will close early to spend it with him." He also shares that a cool thing is that your neighbor could be a business owner and so can you.
The Spa at 1010 Nash owners Mr. and Mrs. Randolph reflects on the importance of small business by utilizing everything they could from a local business. "Our spa is made of local business for example Sound system by David's TV, Furniture from James & Grey, main counter from Regency Athletic center." Mr. Randolph states that we are inspired to pay it forward by helping other small businesses the way they were helped.
Travis.Patterson@SuccessPress.Media
www.WilsonResumeWriters.com
This post was published on the now-closed HuffPost Contributor platform. Contributors control their own work and posted freely to our site. If you need to flag this entry as abusive,
send us an email
.