In Lisbon, it's common knowledge, at least for locals, that drilling a hole somewhere to start construction will almost always uncover an archeological treasure.
In a city forced to rebuild and reinvent herself after the Great Earthquake of 1755, it shouldn't come as a surprise that most contractors need to have the team of Lisbon City Hall's archeologists on speed dial.
The good news is that once the remains are found, identified, and cataloged most of them are moved to local museums. As for those findings that are part of Lisbon's foundations, well, we find a way to put them on display anyway.
Here are six underground treasures that you can visit in Lisbon.
1. Núcleo Arqueológico da Rua dos Correeiros (Correeiros Street)
The building occupies almost an entire block of the Baixa neighborhood and is the headquarters of a Portuguese bank.
While renovating in the 1990's they found archeological remains representing over two thousand years of Lisbon's History. So if you want the condensed version of all archeological sites in Lisbon, this is a good place to start.
Where: Rua dos Correeiros, 21 (Metro Baixa-Chiado)
Business Hours: Mon-Sat 10am-12pm and 2pm-5pm
2. The Roman Galleries under Rua da Conceição (Conceição Street)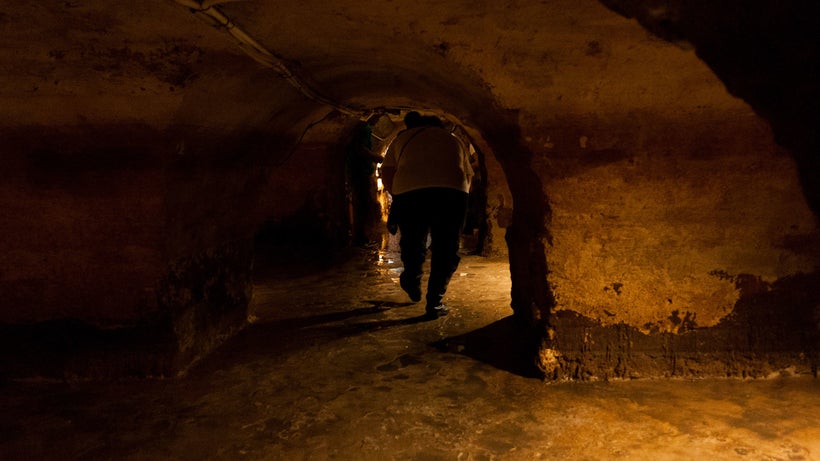 Although these Roman galleries are now buried under Rua da Conceição at the Baixa neighborhood, twice a year the City Hall opens them up for guided visits.
Wear comfortable clothes (you will enter and exit through a pothole on the ground) and rain-appropriate footwear (although the galleries are drained 24 hours before the visits start, there will be puddles).
Where: Rua da Conceição (Metro Baixa-Chiado)
How much: €1.00 (US $1.15)
3. Fundação José Saramago (Casa dos Bicos)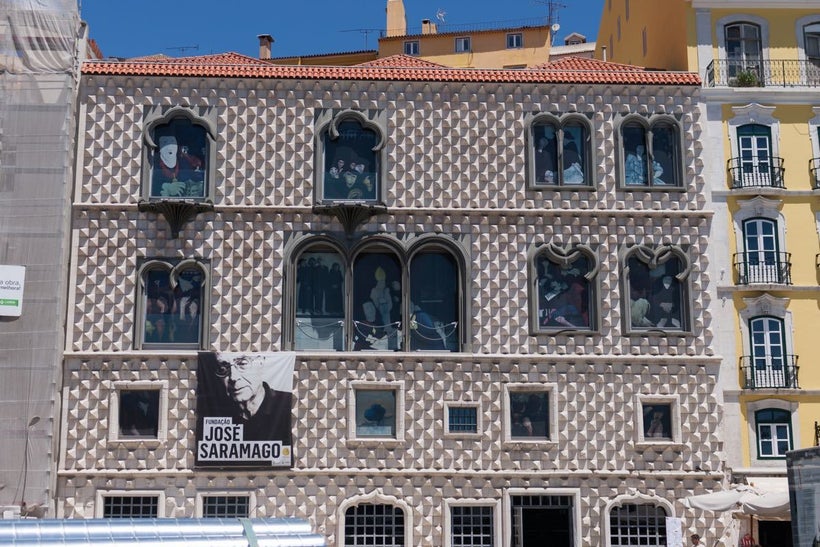 For the fans of Literature Nobel Prize winner José Saramago, the foundation set at Casa dos Bicos is a necessary must-see. The foundation on the top floors is dedicated to his life, his work, and what legacy he wished to leave behind.
On the ground floor is a very different gem of Portuguese heritage, the remains of a Roman wall and traces of an old factory of processing fish (also from the Roman period).
Where: Rua dos Bacalhoeiros, 10 (Metro Terreiro do Paço)
How much: €3.00 (US $3.15)
Business hours: Mon-Sat 10am-6pm
4. Sé de Lisboa, Lisbon's Medieval Cathedral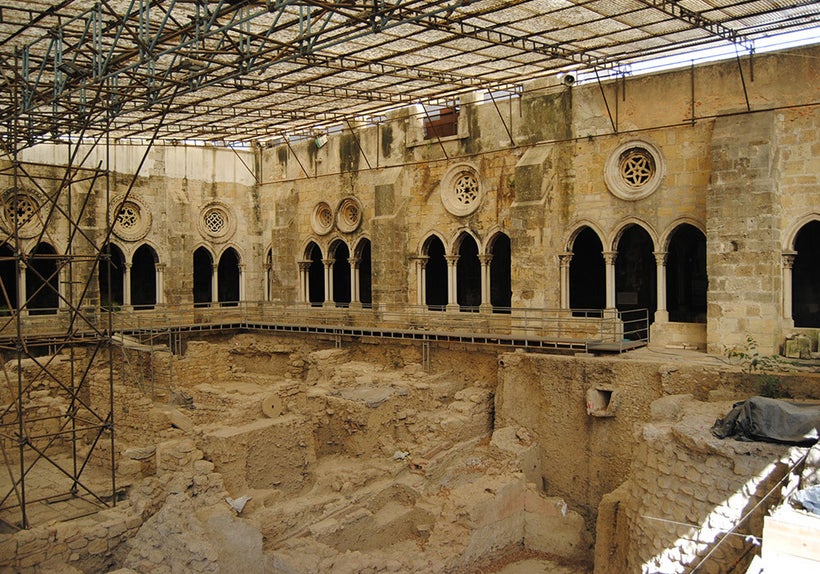 In the cloisters of Lisbon's Medieval cathedral, you can visit an on-going archeological excavation that, so far, as revealed artifacts dating back to the Iron Age and the Visigoths (the western branch of the nomadic tribes of Germanic peoples).
Visiting this site is like peeling the layers of Lisbon's (very diverse) cultural heritage and the origins of the Portuguese capital.
Where: Largo da Sé (Tram 28E)
How much: €2.50 (US $2.60)
Business hours: everyday 10am-5pm (winter) and 10am-6pm (summer)
5. Museu do Teatro Romano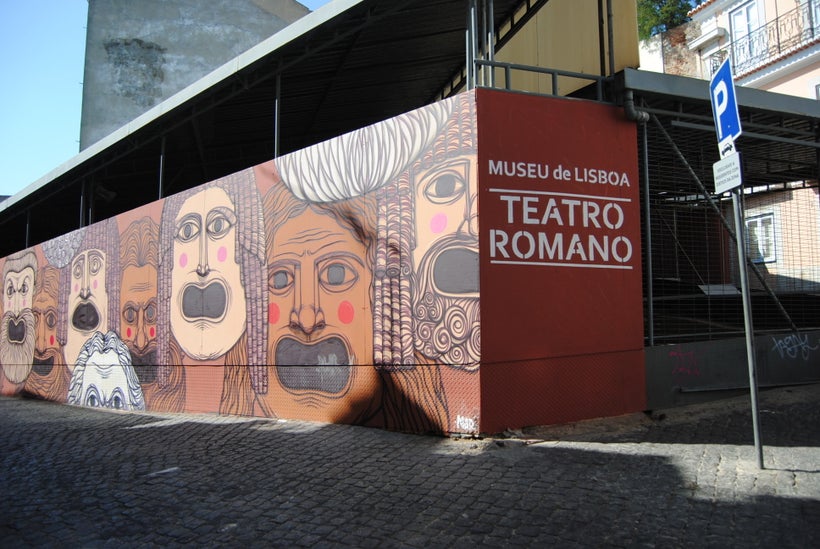 Take the least easy route to the St. George Castle and visit the Museu do Teatro Romano (Museum of the Roman Theatre).
A tour of the museum is a must for everyone interested in the Roman Empire (which stretched all the way to Lisbon too), but for the uber-geeks of History and Archeology, the live excavations are the attraction of the old Roman Theater (dating back to the 1st Century AD).
Where: Pátio do Aljube, 5 (Tram 28E)
Business Hours: Tue-Sun 10am-6pm
6. Campo das Cebolas
The construction of a new parking lot at the Campo das Cebolas, near the Tejo river, came to a halt months after it started. The reason? Dozens of archaeological finds.
So far, the biggest find was an almost-intact 18th-century riverboat.
Although the new parking lot will be built, the company responsible for it is working closely with the City Hall to preserve the findings and include some of them in the future structure (like the steps to an old pier, the Cais da Ribeira Velha).
Where: Campo das Cebolas (Metro Terreiro do Paço)
Sandra Henriques Gajjar is a freelance writer based in Lisbon who blogs about cultural travel to offbeat destinations at www.tripper.pt
This post was published on the now-closed HuffPost Contributor platform. Contributors control their own work and posted freely to our site. If you need to flag this entry as abusive,
send us an email
.