When you hear the phrase Freedom Fighter, who do you see? Is it a soldier on the front lines ready to take out the enemy? Is it a hero in one of your favorite epic tales? Those might be the standard examples that come to mind, but let's think outside the box for a moment.
Could it be the waiter serving your family? Maybe it is the sales guy helping you buy your next computer? What about the kid who moved across the country with plans to open a business on September 10th, 2001? And then there is the race car driver revving his engine while he waits for the starting flag to drop. Maybe it is him?
At various points throughout his life, Mike Dillard was the waiter, the sales guy, the kid and the race car driver. During our recent interview on The Impact Entrepreneur Show as part of the "Getting Started" series, I discovered he is one of entrepreneurship's greatest Freedom Fighters.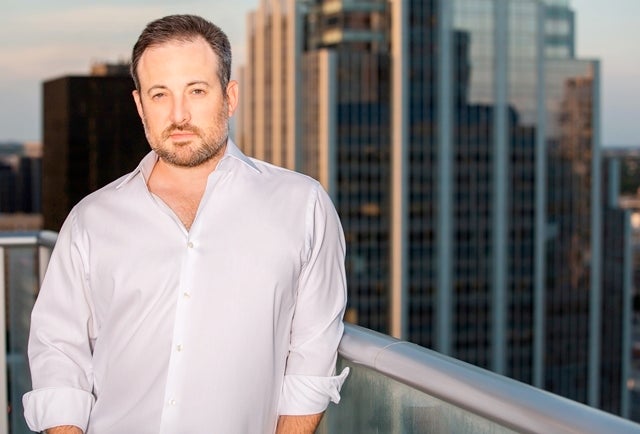 Like many entrepreneurs, Dillard began his entrepreneurial journey for one simple reason: he did not like being told what to do. And over the last 20 years, he has built multiple eight figure businesses and is building a hydroponics company he believes will revolutionize the industry and make clean food available to the masses.
Now, before you get inspired by Dillard's success and ambition, let me share three things he made perfectly clear:
He is not an overnight success.
Anyone can achieve the same levels of success IF they are willing to put in the work (more on that later).
His mission to lead others to their greatness and create works that change the world for the better.
To that end, in 2015 Dillard launched the Self Made Man podcast which climbed the ranks to become the #1 self-help podcast on iTunes.
As I eluded to earlier, Dillard is clear the path to sustainable success did not come easy for him, and it will not for you or me, either.
Becoming a Self Made Man
The hundreds of mentors in Dillard's life helped mold him into who he has become and shaped his business destiny by giving him a wake-up call.
"There were a few key times when a mentor has changed destiny," said Dillard. One of these key moments was when his mentor said if Dillard wanted to achieve his goal, he had to become someone who was capable of achieving that result and he had to stop looking for that to come from something or someone outside of himself.
This powerful advice led Dillard to stop waiting for a product, a web site or a course to reveal what he was capable of achieving and he began a mission to become the person capable of achieving the big, hairy and audacious goals he had laid out before him.
In the early days, Dillard said to himself "if I want to be successful in business, I had to do what my mentors were doing. So I would attempt to do that, fail and hate every minute of it. I just kept slugging through it."
But this pain, struggle and adversity would lead to massive opportunity.
The Big Epiphany
Five years after slugging it out, Dillard discovered Direct Response Marketing, a strategy that would help him sell his products and opportunities WITHOUT presenting to a group of people.
"I learned to write a sales letter that would do all the selling and telling for me," said Dillard. Breaking with the conventional wisdom of networking and presenting to groups of people, this new way of marketing sold the business opportunity on his behalf. "Finally my skills aligned with my how my brain works and I was now swimming downstream." Within 18 months, Dillard went from waiting tables at PF Changs to making his first $1,000,000.
"What I know now, and share with those I mentor, would have saved me many years of hardship," said Dillard. "People do not take action because they do not work to align their skill set with the opportunity and passion before them."
Your Unique Ability
In order to hone in on what Dan Sullivan refers to as your "unique ability," Dillard suggests you need to understand how your brain was manufactured. One of the most efficient ways to do this is to take assessments and begin to connect the dots.
A few of the most popular assessments Dillard mentioned exploring:
Dillard suggests that once you figure out how your brain is wired go all in on that and apply that skill set to what you are passionate about.
The biggest concern Dillard has is a fear that people do not understand the amount of depth required for mastery. "We live in a world today where the entrepreneurial process is posting inspirational quotes; that is not it," said Dillard." It should be reading a book, going to multiple conferences, then reading ten more books. It will be interesting to see what happens when people realize what is necessary for sustained success."
There is a disconnect in the entrepreneurial world: there is so much sacrifice and many are unwilling to do the preparation necessary to bridge the gap between expectations and reality. Those, Dillard suggests, may not be cut out for entrepreneurship.
Master your Skills
A willingness to do the work combined with mastery are the only things that count.
Read books for hours a day and take an intensive course on the subject.
Find the best practices and create activities that will help you internalize their skills.
Then, says Dillard, take action, do it over and over for a couple of years and see what happens:
"The biggest moment of learning or understanding you can have is by actually doing something and failing at it or succeeding."
This post was published on the now-closed HuffPost Contributor platform. Contributors control their own work and posted freely to our site. If you need to flag this entry as abusive,
send us an email
.