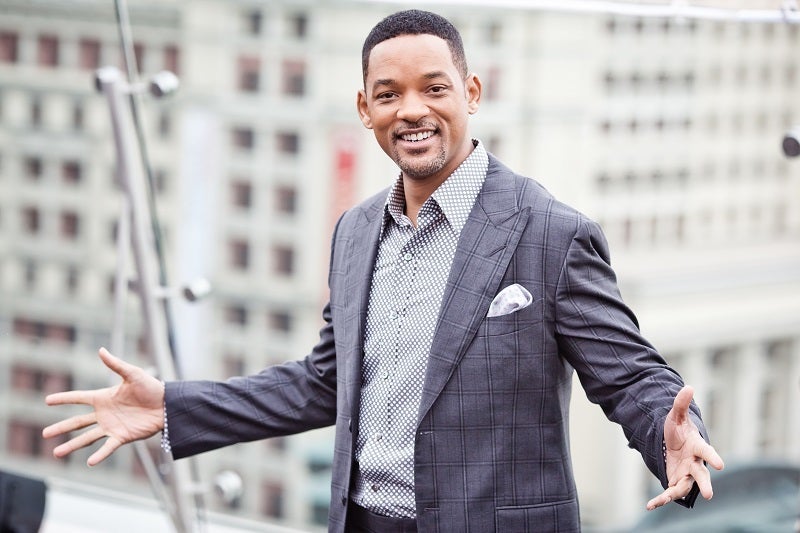 2016 has come to an end and people have turned their eyes to 2017. You've probably already started thinking about implementing your New Year's resolution and it might have something to do with living your life to the fullest or making a change in your professional life.
People who want to start a business might be eyeing next year. The new year has a "fresh start" mentality, and tons of entrepreneurs will take advantage of it to motivate themselves to create a new startup.
Whether you're among those wanting to start a business or among those who is still hesitant to start a business—even with the push of the new year—then consider this: 2016 was one of the best years to be an entrepreneur, and odds are that 2017 will be even better.
With the growing connectivity of the world through mobile devices, wearable tech and other similar advancements, the barrier of entry for entrepreneurship is incredibly low.
If you want to start a business in 2017, I encourage you all the way. There's no better time to start a business than the present, and the new year will motivate you to work harder on your business than normal. Just make sure that you're getting 2017 and your business off to the right start.
You can get some of the easy work done before New Year's Eve comes along. Research might not be the sexiest part of starting a business, but it could save you from making fatal errors down the road.
The first thing you'll want to research is where your business is going to fit into the market. This can mean location, target audience, the target size of your business and the niche that your business is going to fit into.
These are all things to consider when you put together a business plan. Again, a business plan isn't the most glamorous thing, but putting it together is going to save you time and money. At some point down the road, you may even find that the business plan is one of the most exciting parts of starting a business.
Amir Eyal is the CEO of Mylestone Plans, a financial advisory firm specializing in nonprofit organizations. Like all entrepreneurs, he's made his fair share of mistakes. "Realize that the mistakes you make are more valuable than your successes," Eyal says. "It is as profound as it is cliché. Appreciate your mistakes and harness what you learn from them to redesign your product or service delivery to be more impactful."
You'll definitely want to focus on costs and estimated revenue – and this isn't the time to be overly optimistic. Businesses can go months, and possibly well over a year, without actually making any real revenue. If you budget correctly before getting started, you won't be shocked when the cost of running your business is well over what you have in your bank account or what you got from investors.
If you have an idea of what business you want to start, you can immediately jump into the research. If you're still looking, there are plenty of great ideas that just about anybody can start.
There's no way to over-emphasize how important marketing is going to be for your business. If you don't market, people aren't going to know what your business is or what it does, and that's going to make sales practically impossible to come by.
A great place to start is by marketing to – and through – your friends and family. They're bound to have some connections, and you could end up finding some of your first clients through them. Also, be sure to check out entrepreneurial fairs, online groups that are related to your business and any local places that may be able to push your brand.
One trick you might want to use is the media. Think about all the times you've seen a brand new restaurant in the news – that's free marketing, and people want to know what great new places are opening up.
Lastly, consider when your business is actually going to open its doors. A gym that opens in January is more likely to attract new clients than any other month, and an apparel store will need to match its clothing line with whatever season it is.
You can use the timing of your business to create simple marketing strategies to help get your business off the ground. Find out what searches are trending online around that time of year and build your first campaign around it.
The hardest part of starting a business is how long it can take to finally see everything come together. Between the costs, the time and the effort needed to get your business going, there will also be setbacks, mistakes and sudden changes that can affect your business.
At the same time, any moment can lead to a break-through for your business. If you've planned your business and set it up to succeed, then your business has a fighting chance of being something great.
Michael Rader is the founder and CEO of Brandroot, a .com marketplace for business names. "It's not enough to only survive in 2017," he says. "In these uncertain times, continue to invest in what you know -- you know which risks have paid off in the past, and which haven't. It's how you respond to uncertainties now that will determine the direction of growth for your business in the future."
My advice to those starting a business in 2017 is to keep pushing. There are going to be good times and there are going to be bad times. You won't make all the right decisions at first, but the only way to learn how to be an entrepreneur is on the job.
Eventually, with hard work and a little bit of good luck, you'll have a business that succeeds. Maybe it won't be on your first attempt, but if you keep pushing through then you're bound to succeed at some point.
If everything goes as planned, you can approach New Year's Eve at the end of 2017 with your very own business.
This post was published on the now-closed HuffPost Contributor platform. Contributors control their own work and posted freely to our site. If you need to flag this entry as abusive,
send us an email
.