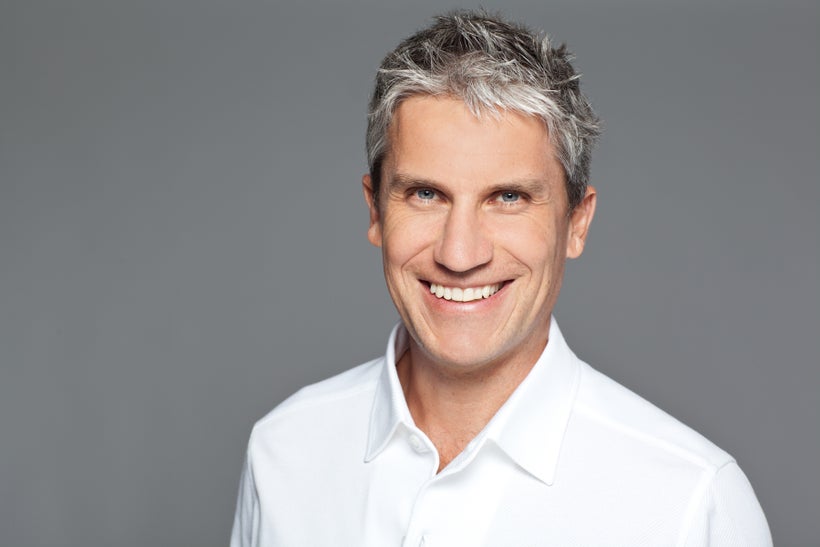 Harold Clarke's energy, savvy and integrity have helped him build a real estate empire in the sun
In Hawaii, the real estate market has no shortage of impressive properties: There are sprawling resorts, custom-built estates, and countless oceanfront villas.
And in this posh landscape, there are few real estate brokers as successful – and respected – as Harold Clarke. As President of Luxury Big Island by Harold Clarke, he's a marquee name across Hawaii. Specializing in high-end deals, Harold's portfolio of properties often fetch upwards of $10 million each. And he has a diverse scope, working with homes throughout all of the resorts along the Kona-Kohala coast.
You'd be forgiven in thinking Harold had a head-start – his level of success suggests he might be the scion of a long-established Hawaiian real estate magnate. But not so: his story is about new beginnings and hard work. And it's a fascinating – and inspiring – saga.
It seems Harold Clarke is from everywhere but Hawaii. Born in Peru, Harold attended a private British school in Lima, the country's sunny capital. He later enrolled at boarding schools in England, and by age 12 was traveling internationally, unaccompanied by adults. This was the catalyst for a wanderlust that would last years.
"It awakened an insatiable appetite for traveling," Harold says. In the coming decades, he would work and study in destinations as diverse as Paris, Barcelona, San Francisco, Miami, and Austin.
"I thought I'd never be able to settle down," he recalls. But a visit to Hawaii calmed his wanderlust – he had found a home. "The natural beauty of Hawaii – plus the fact that it felt distant from the hecticness of crowded, developed cities – afforded a deep feeling of peacefulness," he says.
Harold arrived on the Big Island with an interest in, and license for, real estate. But he held few head starts. "Now, looking back, I can laugh at the fact that I didn't know what the word 'escrow' meant," he says.
Despite challenges – like speaking English as a second language – Harold's determination and savvy brought quick rewards. "I received my license close to mid-2006. By 2008, Hawaii Business Magazine included me in the top 100 realtors in the state of Hawaii," he says. It's an accolade he won again in 2010, and every year since.
Harold is quick to share the methods behind his success. Among them: A decision to operate independently, rather than seeking affiliation with a resort or agency. Working on his own quickly unlocked a vast knowledge of the island, Harold notes.
"I understand each particular area thoroughly and the fact that I can compare different areas and opportunities helps my clients enormously," he says. "I always know where the best deal is, whether on the MLS or not, within each resort."
"If a buyer asks me where is the best property on the island within a certain price range, I have the answer," he adds.
Another trait: Harold's peerless energy. As a young man, his vim and vigor was channeled into relentless surfing and squash. Today, it's channeled into his real estate empire. His energy is matched by a deep belief in integrity: "Integrity is not negotiable," he says.
Harold's success is continuing to gain momentum. The last two years alone have brought a slate of big wins, like the 2015 sale of a property for $25 million – the highest sale on the Big Island in the last seven years. In 2016, he sold a full price home in the exclusive Kukio neighborhood for $8.95 million, a $9.75 million home at the luxury Four Seasons Hualalai Resort, and negotiated the $5.65 million sale of a home at Mauna Key Fairways South, the highest non-oceanfront sale at the resort last year.
For the budding real estate magnates, Harold is willing to share a bit of wisdom. In a word: Persistence.
"Sell a house ten times if needed," he says. "If it falls out of escrow the first time, then sell it again and again, as many times as it's needed until it's a done deal. Never look back in the rearview mirror – always ahead."
This post was published on the now-closed HuffPost Contributor platform. Contributors control their own work and posted freely to our site. If you need to flag this entry as abusive,
send us an email
.