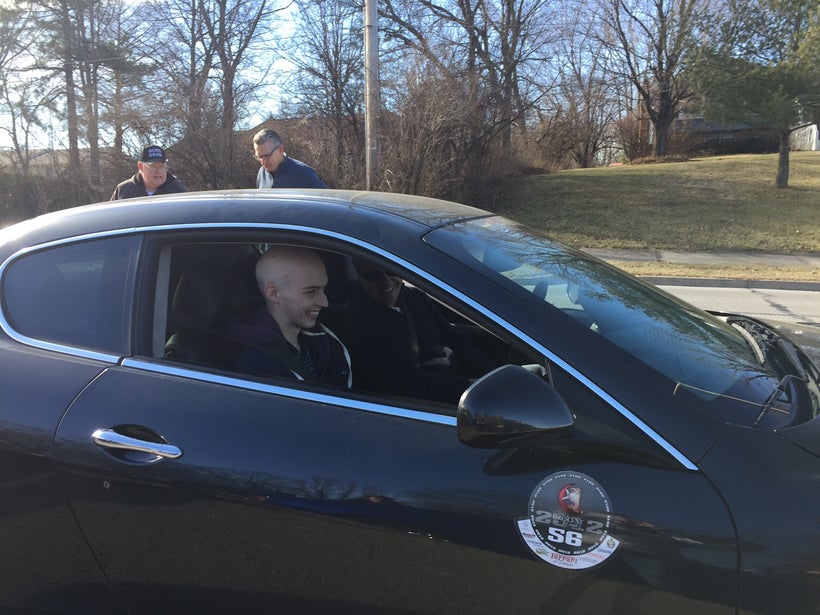 I was out with a friend to watch the NFL Playoff game on Saturday January 14th and did a quick check for emails on my way to the ladies room. My friend Michael had sent me the following.
"Hello Joyce, hope you're doing well. I have a question for you but I'm only asking because I know you have many friends/contacts. We found out this week that our 17-year-old son has NUT Midline Carcinoma. There are only 100 documented cases in the world and unfortunately there's no cure. They're giving him 4-6 months. He has always wanted to ride in an exotic car. His favorite for some reason is a Maserati. Would you happen to know anybody who owns such an auto and if so do you think I could hire them to drive Noah around for a while once they have his pain under control? Please don't spend any time on this. You came to mind so I thought I'd ask. Thanks so much!"
We are Facebook friends so I had seen the photo of him next to his son who was lying in a hospital bed but hadn't heard the latest news. My heart sank. I've lost both of my parents but can't fathom what it feels like knowing your son is going to die and you are powerless to do anything. I immediately forwarded the email to a business associate who happens to be a fellow car enthusiast simply asking "Can you help me with this???"
Angel (very appropriate in this case) was traveling overseas on business but in less than 30 minutes he sent me a reply, "Consider it done. I get back on Tuesday and we can plan..." 
This is the real power of relationships.
Too often people equate networking to a 'business thing' instead of seeing the power of connecting with people in general. I met Angel at a Cars & Coffee event last September. It was easy to see in a very short time that he too focuses on building and cultivating great relationships. Little did I know our meeting would lead to asking for his help to make a dying teenager's wish come true. The car community in Kansas City is made up of great people and Angel more than delivered on his promise. By Tuesday evening the 17th, there were four Maserati owners on stand-by. It was simply a matter of waiting for Noah to finish chemotherapy and feel strong enough to go home so he could take that ride.
As serendipity would have it, I had the opportunity to eat lunch with Angel and the Exotic and Supercar Group the following weekend. Everyone was asking about Noah and how they could help. They guys offered to post an event to the group as soon as Noah was out of the hospital so anyone who wanted to participate could. We needed the weather to be at least 40 degrees and sunny to pull this off. At the end of January, it was a long shot.
With only three days notice, 34 cars (42 enthusiasts) showed up in force to make Noah's wish come true. One ride in a Maserati turned into seven rides total - Lamborghini, Lotus, Viper, Corvette Z06, GT-R and a Ferrari.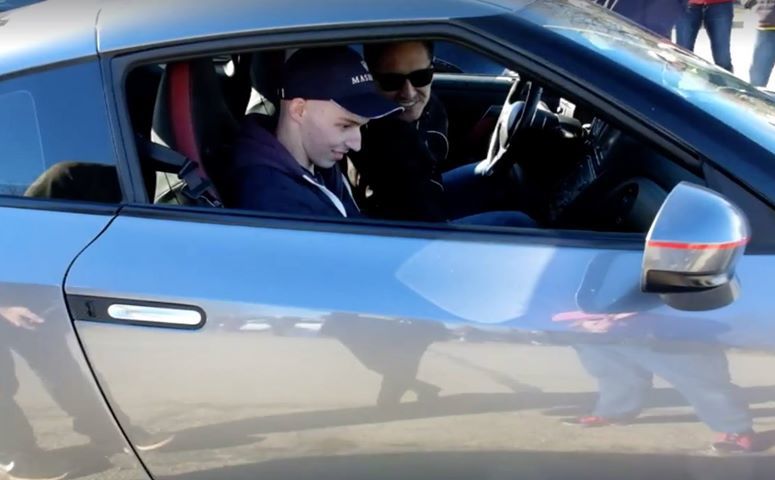 There were so many things that made the day special. The sun came out and the weather warmed up to the mid 40's so the turnout was bigger than originally anticipated. All of the car owners waited patiently next to their cars for over two hours while Noah took a ride and then made his next choice. He was gifted with a 'members' shirt from the Exotic & Supercar group along with a Maserati hat and a shirt from Aristocrat Motors which had also brought a convertible Maserati for him to ride in. I didn't have a chance to talk to everyone, but those I did said how much it meant to them to be part of this experience. His mom text me the next morning to let me know he was still smiling and talking about the rides. What an extraordinary day!!
His mom shared this on his Caring Bridge page: "Noah rode in a Maserati - which is still his favorite car, a yellow Lamborghini - which he said was amazing, a Nissan GT-R which he said kicks you in the back of the head, a Viper - which has amazing thrust and a gorgeous growl, a Lotus - which felt like the worlds fastest go-cart, a gorgeous Corvette convertible, and a red Ferrari which ended up racing one of the Maserati's for a while. All the drivers were so kind. Noah says one of the cars hit 145 going uphill towards our house! Each time Noah exited a car, he was smiling so big his ears moved!"
I made a post on Facebook the following morning to share the story of Noah's ride and to thank the members of the Exotic and Supercar group who are forever my heroes. Due to all the fighting that was happening on social media because of the election, a perspective moment was in order. In the post I said, "It's easy to get caught up the little things that don't matter or get so focused on having to be right that you forget that some are fighting battles for their lives. As for me, I'm praying for a miracle and hope you will too!" The post resonated with a lot of people because it garnered over 400 likes and 90 shares (more than any post I've made to date). Michael told me he and his wife had people (many who were strangers) reaching out to tell them that they were praying for Noah and the rest of his family.
Fast forward....early in the morning on March 21st Michael sent a text that Noah had lost his fight. It was estimated that 800 people came to his funeral later that week. The pastor shared stories about his life including his ride. Noah said it was the best day of his life. Thank you, Noah, for giving us the gift of your spirit and reminding us how precious life is. Your ride was an amazing experience and so much fun for everyone. Now you get to drive your Maserati as fast as you want to with no worries for a ticket!! Godspeed...
The next time you're at a business event, sporting match or even the grocery store for that matter, consider that every connection you make could open a world of possibilities for yourself or someone else. Connect with the mindset of adding value first and know it will be repaid in ways you never imagined.
And if you believe in the power of prayer, please say a prayer for Noah's family...
#noahstrong #faithoverfear #foreverinourhearts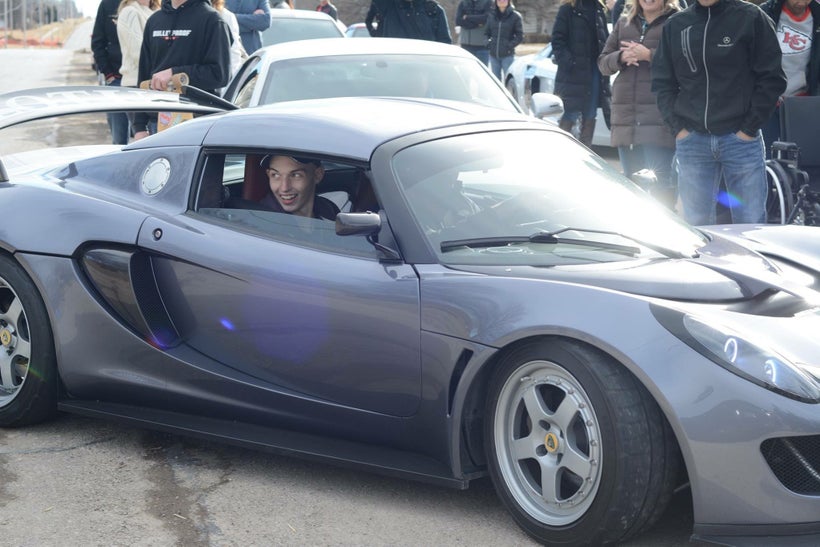 If you'd like to connect, find me on Twitter, Instagram, and LinkedIn or feel free to drop me a line at Joyce@joycelayman.com.
This post was published on the now-closed HuffPost Contributor platform. Contributors control their own work and posted freely to our site. If you need to flag this entry as abusive,
send us an email
.