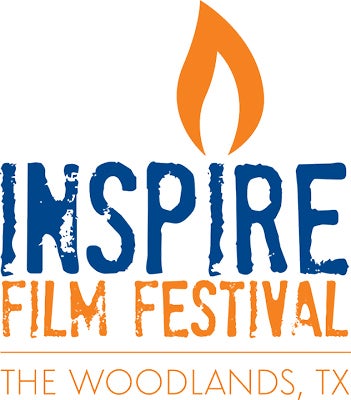 From her first job at Austin City Limits to the recent completion of a full length documentary, Jane Minarovic has never strayed far from the film and video business. Now she's aiming for the fence - a film festival - the first of it's kind to feature exclusively films, filmmakers, special guests and performances that celebrate the human spirit.
The inaugural Inspire Film Festival will take place February 23-26, 2017 at four screening venues in the Woodlands, Texas.
"The team selected films based on their ability to enlighten as well as entertain audiences," Minarovic explains. "They're from fascinating locations around the world. And each screening will be followed by a lively panel discussion with the filmmaker and/or subject of the film."
LANDFILL HARMONIC (with the live appearance of The Recycled Orchestra of Cateura)
The award-winning film about "The Recycled Orchestra", a group of children from a Paraguayan slum who play instruments made entirely of garbage.

After decades of war and an oppressive Taliban regime, four Afghan photojournalists face the realities of building a free press in a country left to stand on its own – reframing Afghanistan for the world and for themselves.
The inspiring story of two young men, Tom Voss and Anthony Anderson, who, in an attempt to put their haunting Iraq combat experiences behind them, embark on an extraordinary journey – a 2,700 mile trek on foot across America. Will this epic pilgrimage be enough to release them from their self-destructive impulses and give them the chance to begin life anew?
The inspirational story of Owen Suskind, a young man who was unable to speak as a child until he and his family discovered a unique way to communicate by immersing themselves in the world of classic Disney animated films. This emotional coming-of-age story follows Owen as he graduates to adulthood and takes his first steps toward independence.
A richly textured and visually stunning film, follows Buck Brannaman from his abusive childhood to his phenomenally successful approach to horses. A real-life "horse-whisperer", he eschews the violence of his upbringing and teaches people to communicate with their horses through leadership and sensitivity, not punishment. Buck possesses near magical abilities as he dramatically transforms horses – and people – with his understanding, compassion and respect. In this film, the animal-human relationship becomes a metaphor for facing the daily challenges of life. A truly American story about an unsung hero, BUCK is about an ordinary man who has made an extraordinary life despite tremendous odds.
The remarkable story of the life and legacy of Ambassador Richard Holbrooke, whose singular career spanned fifty years of American foreign policy - from Vietnam to Afghanistan. Told through the perspective of his eldest son David, the documentary takes you behind the scenes of high stakes diplomacy where peace is waged and wars are ended. The film will be released in 2015, the 20th anniversary of Holbrooke's crowning achievement: the Dayton Peace Accords which ended the war in Bosnia.
The inspirational story Aisholopan, a 13-year-old girl, as she trains to become the first female in twelve generations of her Kazakh family to become an eagle hunter, and rises to the pinnacle of a tradition that has been handed down from father to son for centuries.
The documentary that follows the making of an original Western film called Bulletproof.
Bulletproof features actors with and without disabilities who meet every year at Zeno Mountain Farm (ZMF) to write, produce, and star in original short films. Founded by two brothers and their wives, Zeno Mountain Farm's philosophy is to create a truly inclusive community that builds genuine friendships that transcend stigma and stereotypes.
Four young Cowboys hatch an outrageous plot to adopt, train, and ride a string of wild mustangs 3,000 miles from Mexico to Canada through the wildest terrain of the American West.
Each movie will be accompanied by an award-winning "short." Purchase your passes >> Festival pass holders will also be able to attend a number of informal meet and greet events around The Woodlands.
This post was published on the now-closed HuffPost Contributor platform. Contributors control their own work and posted freely to our site. If you need to flag this entry as abusive,
send us an email
.