For the members of The Pollination Project East Africa Hub, 2016 was a year of making grants, making connections, and supporting dreams. Together, this group of changemakers supported 34 early-stage projects in Kenya and Uganda through relationship based grant making, support, and mentoring. Whether providing advice on the construction of a community computer lab, the installation of clean water taps in public spaces, organic farming techniques, or so much more, this team has nurtured the vision of 34 committed, engaged community members who are working for a better world. 
Each of these grantees is now part of a local network, brought together through regional meetings and gatherings where resources can be shared and advice can be given. And, in turn, that network is part of a global movement of over 1700 people in more than 100 countries who each know that they are part of something bigger - a part of a movement of grassroots activists who are doing what they can where they can and changing the world piece by piece. 
So here are the latest additions to our global community, and the final grants made through the 2016 East  Africa Hub program:
VolunteerKe,  Tunza Project, Nairobi State, KENYA. When the young women leaders of VolunteerKe tried to find a way for young people and students to participate in community-based volunteer efforts, they struggled to find meaningful opportunities. The 5 co-founders came together and have identified opportunities for young people to get involved and begin their volunteer journey! Based in a children's home in Nairobi, Kenya that is low on resources, the project involves helping volunteers solve the issues faced by the underresourced and much needed home.
Nehema Georgina, African Hut, Nairobi State, KENYA. Georgina runs African Hut, a program which uses fashion and the arts to help young people identify their talents and learn to express themselves. By teaching them skills that can potentially generate income while also developing their confidence and self-esteem, Georgina hopes to help these young people transcend the circumstances in which they currently find themselves.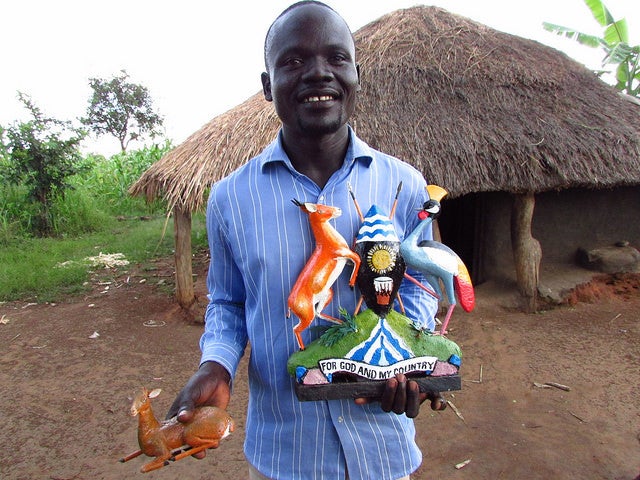 Amito Susan Oryem, Promotion of Arts and Crafts for Rural Women Development, Palabek Kal Northern Uganda, UGANDA. A small group, comprised largely of widows, these women are faced with the difficult task of providing for themselves and their families during a difficult period where climate conditions have limited their ability to successfully farm the land. Together, they have developed their skills in clay modeling and now sell decorated pots to generate income for the group. 
Lakot Jennifer and Ongom Andrew, Community Art Workshop Project, Lokung Northern Region, UGANDA. Uganda is a young country, and unemployment hits young people in Uganda especially hard. In a small rural community in Lamw District, Ongom Andrew and Lakot Jennifer saw a way to use their skills in crafting unique objects from sawdust to help others generate income while learning new skills. Not only do the group make beautiful objects, but they can source their materials for free and are using a natural waste product!
Ruth Mirembe, Mabilizi Centre For Economic Development, Mabilizi State, UGANDA. For many young women in rural Uganda, education is not an option that they can easily pursue. Many young women end up being forced into marriage. Others run away to avoid arranged marriages and end up having to fend for themselves, often while raising young children by themselves. As someone skilled in crafts and hair-plaiting, Ruth felt that she had the opportunity to help young people avoid these situations and will provide training with the goal of opening a centre to support these young women.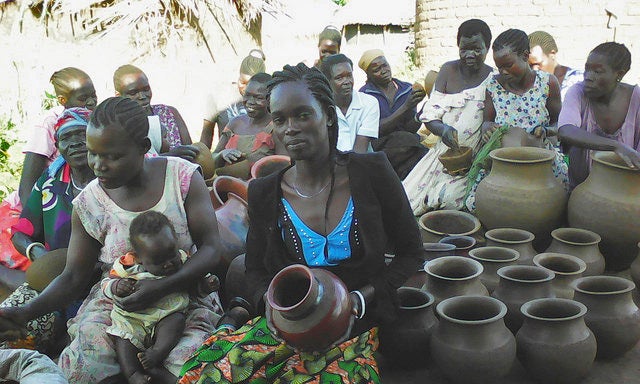 Minka Joel, Lutale Coffee, Cocoa And Fruits Nursery Centre, Lutale Eastern Region, UGANDA. In Lutale Village near Lake Victoria, most young people rely on fishing to make a living. However, overfishing has destroyed fish stocks and led to young people struggling to make a living and getting into trouble with government agencies which regulate fishing. Under Joel's leadership, a group has come together to start a nursery in which they will grow coffee, mangoes, oranges and cocoa. Families in the village will receive startup seeds and seedlings that will enable them to grow the crops for income. Joel also train them on organic farming and the production and use of compost. 
Kintu Godfrey,  Kityerera Disabled Association, Kityerera Eastern Region, UGANDA. For many people with disabilities in Uganda, generating enough income to live is an ongoing struggle. it is hard for many people with disabilities to complete their education and so employment opportunities are difficult to find.Despite facing these challenges himself, Kintu Godfrey managed to start and run several businesses. Having gained skills during his time as a businessman, he realized that he had the opportunity to help many other people with disabilities gain similar experience. Together with 10 other community members, he plans to open up a local food store which processes the staple regional crop of maize into Posho, a porridge-like starch. The project will be self-sustaining and will help provide a livelihood for community members who currently struggle to get by.
Nassali Janepher, Organizing, Entebbe Mukono, UGANDA. As flower farms in Uganda, many young workers earn less than a dollar a day working shifts that sometimes last 13 hours, 365 days a year. These workers face terrible conditions - women sometimes give birth among dangerous, and often banned, chemicals at the farms because maternity leave is confused - and any attempt to complain about conditions results in punishment from the farm managers. Nonetheless, UHISPAWU - the union for horticultural workers, led by Nassali - has achieved some success, securing a recent 10% pay raise (about $3 a month more per worker). However, many farms refuse to implement the pay raise even though the agreement has been signed.  In order for the work of UHISPAWU to continue and grow, they need more members. This grant will help them to recruit new members, print posters and leaflets about the benefits of joining a union and what to do when you face workplace abuse, and to build the strength of this vital movement.
Hajjat Nagudi, Organizing Urban Women for Uganda, Kampala, UGANDA. Nagudi is a member of the Women's Movement residing in Kampala, Uganda. This young and fast growing nonviolent movement has helped scrap a bill to raise age limits of judges and the president who has been in power for 30 years. They have stood with single mother flower farm workers exposed to banned chemicals and inhumane wages and work conditions.  Their aim is to stand up for the rights of women and Ugandans at large through people power. This project will help attract new female constituents to their nonviolent movement seeking an end to patriarchy, corruption, and violence in Uganda.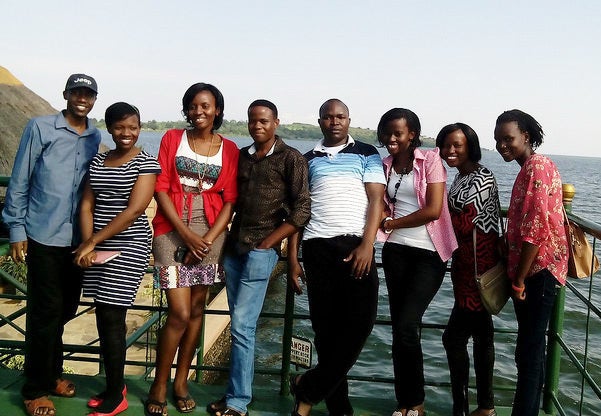 Kasolo Sheilla Elizabeth, Charity Initiative Eastern Region Book Drive, Kaliro, UGANDA. Sheilla Kasolo is a young lawyer who always strives to give back to her country. Having participated in projects to help the elderly, rural school children, and people with mental illness, she and a group of friends known as the Charity Initiative decided it is important to develop the reading culture among pupils in eastern Uganda - Kaliro.  The grant will be used to procure books in Uganda to build a library that can benefit teachers and students, and also the community at large. It will be a pilot project that will inform them of how to best work with schools to develop libraries in rural areas of Uganda.
Do you have a project to change the world for the better? We accept grant applications every day of the year. We love learning about new changemakers and all they are doing to spread compassion, peace, environmental sustainability, generosity and justice all over the globe.
This post was published on the now-closed HuffPost Contributor platform. Contributors control their own work and posted freely to our site. If you need to flag this entry as abusive,
send us an email
.