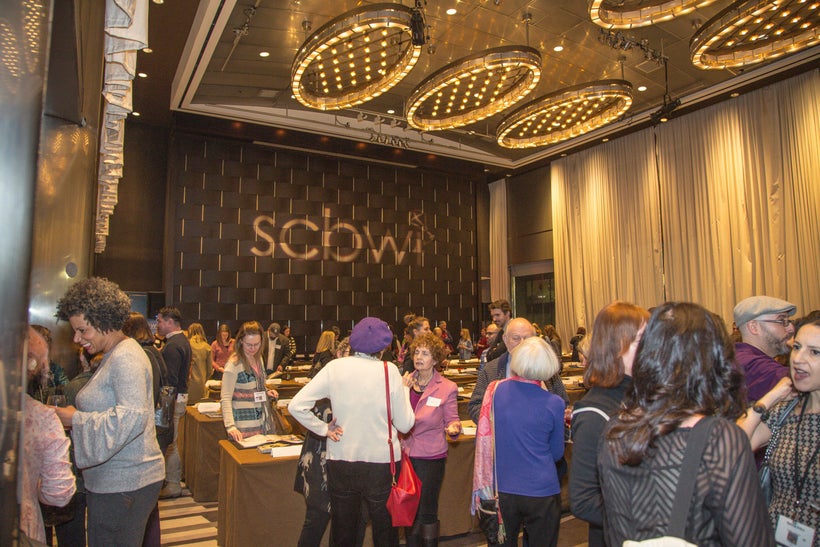 Panels, and sessions, and workshops, oh my!
I recently set out to write a children's picture book series about kid entrepreneurs, and in the process, I discovered the wonderful world of writing conferences.
Tucked deep inside the skyscrapers of New York and within the bellies of the San Francisco hills, and everywhere in-between, conferences of all kinds unfold, attended by writers and beloved illustrators of many stripes. Science fiction novelists trade cards with graphic artists, while young adult fantasy authors pull manuscripts from carefully packed travel bags to show editors and agents. The energy is contagious.
Eyes agape, I took my first step into the Society of Children's Book Writers and Illustrators (SCBWI) 18th Annual Winter Conference two weeks ago. I was wearing a post-operative boot due to a recently broken toe. "Nice shoe," another attendee quipped. We laughed in step, and I suddenly felt like I had already found a home among kindred spirits.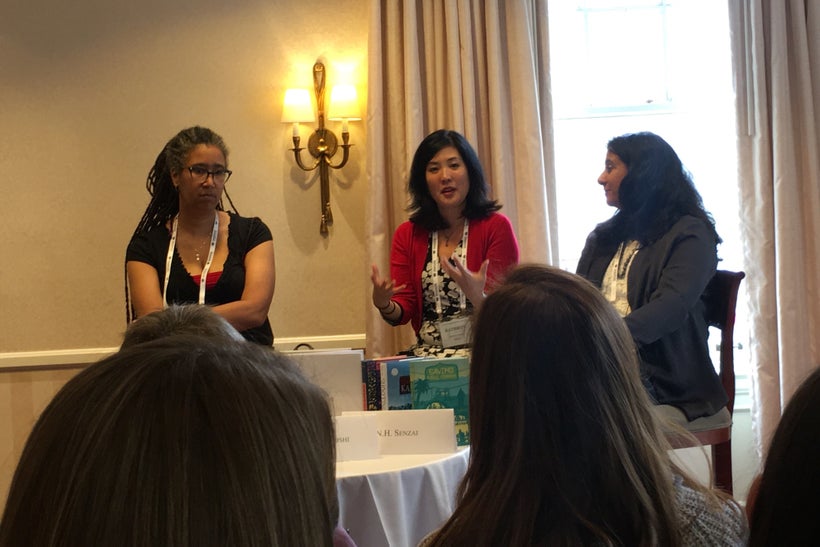 For the past two weeks, I've dedicated my waking hours to diving into my most recent writing project, "Entrepreneur Kid." The series is a collection of four picture books written by me and illustrated by artist Li Zeng; the books feature four real-life kid entrepreneurs with thriving businesses and big hearts. While the first drafts of each book have been complete for weeks, many decisions were still left to be made when I started my adventure earlier this month: Traditional or self-publishing? Print or e-book only? Hardcover, paperback, or both?
SCBWI Winter Conference, as well as the 2017 San Francisco Writers Conference (SFWC), essentially became havens of information, resources, and connections over the past couple of weeks to jolt me into decision-making. Just two weeks have passed — I not only have answers to all of my strategic questions, but I also have a new circle of writer, editor, and publisher friends to call on for advice.
Finding the Insiders Outside
Jumping into a new industry can be intimidating. In publishing, it's not just about mastering the art of writing; authors also have to understand the business and what publishers and the market at large are seeking. While some of that can be done from the comfort of your laptop, nothing beats hearing answers right from the source.
The Internet is full of advice on drafting a "query letter," or book pitch, for agents and editors. You'll also find nuggets of information on how to create a "dummy book," a concept mockup. Even more basic, if you search hard enough, you'll learn that picture books are typically formatted into 32 pages and editors prefer word counts of under 1,000 words, often even less. Agent performance, publisher submission guidelines, picture books of note... you can sit at home and Google your life away feeling perfectly content with Internet answers. But writing conferences, I've learned, will have you in tip-top shape in less time.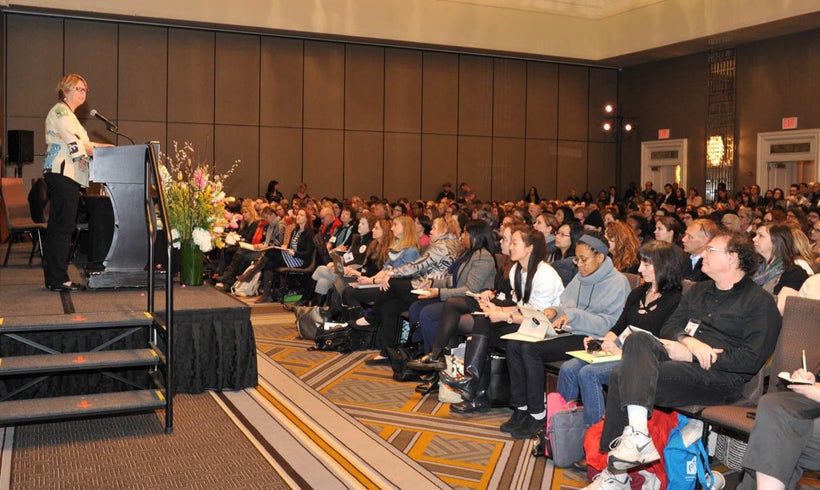 I spent much of the past four months at home, writing in solitude and searching online when I didn't know an answer. How does one format a manuscript? There are 894,000 answers to that on Google! When I wasn't traveling to and interviewing the subjects of my books, I was reworking openers, crafting art notes, and reading hundreds of picture books for inspiration. All of that creative, at-home time was immeasurably helpful, but my world opened immensely when I stepped outside and into the world of publishing.
Many of the people writing advice online actually attended the conferences I was at these past two weeks! It turns out that getting out of the house, away from my work and the massive Interwebz, helped me find insights from those already steeped in the industry.
Balancing Business and Art
I'm absolutely in love with the subjects of my books. They're young, driven, and inspiring, and my illustrator has done a fabulous job representing them in bright, energetic illustrations. Between their stories and the art, I'm in love. There is another side to publishing, though, and it is a tough egg to crack: Business.
At SCBWI Winter Conference, I got a beautiful introduction to book pacing, character development, and other literary and artistic topics. I flipped through more than 200 illustrator portfolios and was floored by the talents of artists such as Luke Flowers, Xindi Yan, and Robin Rosenthal. I collected postcards from those artists and others I'd like to work with in the future. The creative wheels were turning!
That creativity was quickly followed by strategy. A week later, at SFWC, I got steeped in publishing business acumen. After learning about dozens of self-publishing tools — from Amazon CreateSpace and IngramSpark to Bookbaby, Draft2Digital, Pronoun, Smashwords, PublishDrive, and Blurb — my head was spinning, but I finally started to see a tangible path to publication. I also pitched my series to publishing editors and literary agents to see how the traditional publishing veterans would respond.
My SFWC learning didn't stop. Over the course of four days, I received a master lesson in book promotion, picking up tips on hosting a blog tour, creating book trailers, doing Goodreads giveaways, running promotions on Bookbub and NetGalley, getting book reviews, and managing an online author presence.
Today, I am back home, with just my tea and laptop at hand... but this time, I'm focused on my business plan and go-to-market strategy. I've decided to self-publish. I'm printing and publishing digitally. And we'll offer the book in both hardcover and paperback.
It feels good to have direction. The conferences, I can say, helped introduce balance between business and art in my writing, lighting a fire under my foot to get my books to market.
A Wellspring of Inspiration
More than anything, SCBWI and SFWC gave me inspiration to write exceptional books for kids. During the first breakout session of SCBWI Winter Conference, I attended a session hosted by Editor Sylvie Frank of Paula Wiseman Books, an imprint of Simon & Schuster Children's Publishing. She shared "A Picture Book Manifesto," a proclamation on picture books printed as an ad in the November 2011 issue of Horn Book, a distinguished children's literature magazine.
As Frank read each line, her audience, full of aspiring authors and illustrators, sighed and giggled, nodded and pondered. I held my breath as she neared the proclamation's end, declaring, "Every day we make new children — let us also make new children's books."
If there is any reason to go on your own conferencing adventure, it is to be inspired. It is no small feat to write and publish a children's book — let alone a series, in my case. It takes grit, perseverance, creativity, and craft. Though I am only halfway there, I am living proof that a little conferencing can make a big difference in going from concept to creation. Next month, my illustrator and I will launch our project, and we cannot wait to share it with the many inspiring colleagues we met at SCBWI and SFWC.
May you, too, be inspired. I'll leave you with this proclamation to light a fire under your foot, as well.
This post was published on the now-closed HuffPost Contributor platform. Contributors control their own work and posted freely to our site. If you need to flag this entry as abusive,
send us an email
.