Co-authored by Olivia Labonte, UN-Habitat Youth Advisory Board-North America and Jonas Freist-Held, UN-Habitat Youth Advisory Board-Europe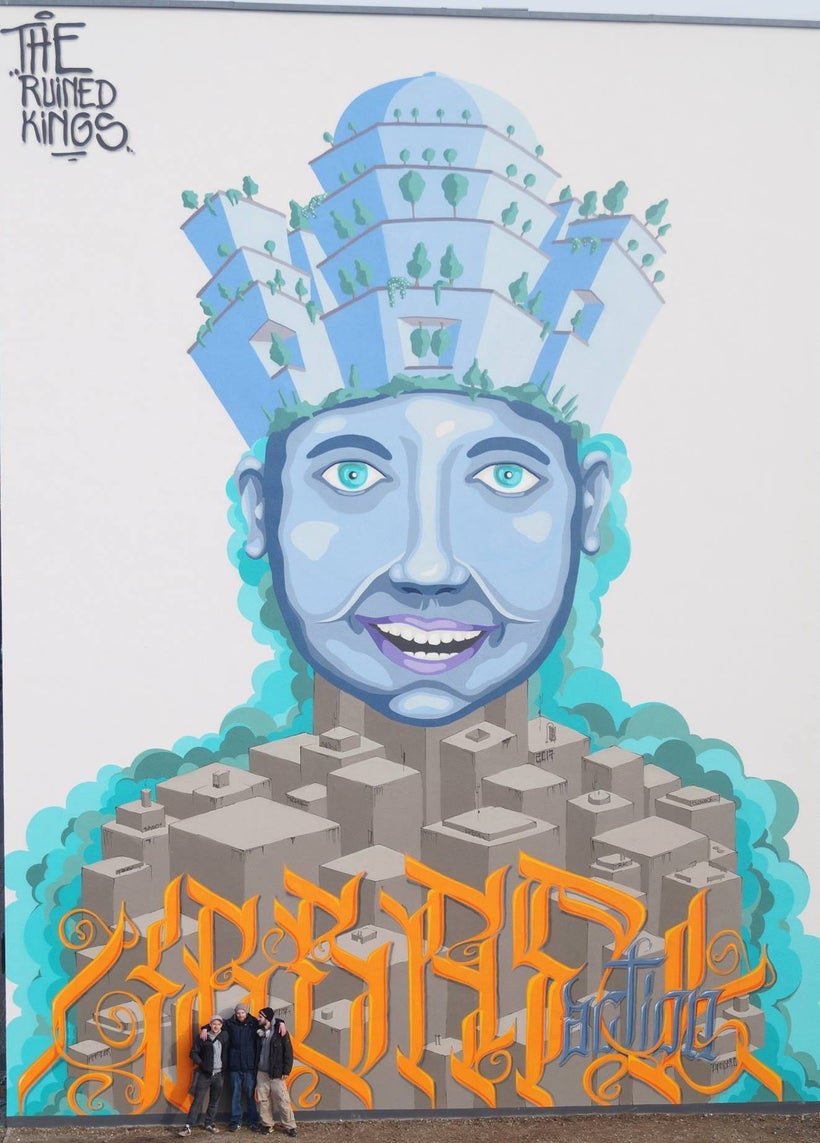 A mural was unveiled in Berlin-Rudow, a suburb of Germany's capital on Sunday, making a powerful statement regarding youth engagement in urban development. The graffiti, painted by the German crew The Ruined Kings and designed in cooperation with the Youth Advisory Board of the United Nations Human Settlement Program (UN-Habitat), highlights the power of young people to transform the cities they live in.
Berlin is no stranger to street art, with many of the city's walls covered in murals, tagging and other forms of "Strassenkunst". Many of them carry political messages and can be understood as either supporting or most often disapproving the current political climate at a local or international scale. Due to its complex history of being a divided city, Berlin's urban landscape has been constantly changing.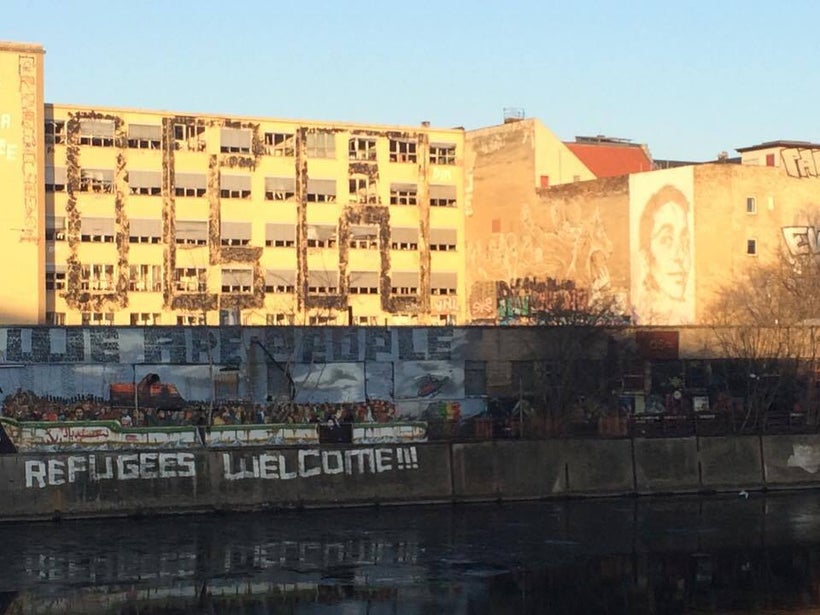 Similar to many growing cities, a growing number of public and underdeveloped spaces in Berlin have been sold to make room for the city's growing population and private sector, including rapid development of housing. Street art and graffiti have become a popular channel to protest these rapid developments that all too often push marginalized populations further and further out of the city's core. Street art and graffiti allow artists, activists and ordinary citizens to reclaim public space.
The refugee policies of the German government and the European Union is another element that has been repeatedly discussed and elaborated upon through graffiti and street art. Germany has received international attention for hosting more than one million refugees displaced from conflicts in Syria, and for German Chancellor Angela Merkel's strong critique of Donald Trump's seven-country Muslim ban. The refugee policies have been a very visible topic in Berlin's diverse street art scene.
An important demographic at the core of these political protests and reclamations of public space is youth, who are often at the core of the global street art movement. Although young people have the transformative agency to improve cities and promote sustainable human settlements, they often remain vulnerable to urban decision-making and changes in political, environmental and economic urban orientations that do not integrate their needs. Their exclusion can lead to conflict and prevent the development of inclusive, sustainable, and resilient cities.
Youth often feel the need to establish their right to use public space, which can manifest itself in both constructive or negative ways. They express their disillusionment and marginalization from the urban production of space by claiming and appropriating private property through tagging, graffiti, and street art. "If private advertisement is covering the walls of our city, why should not I as a citizen be allowed to design public space the way I like it?", says David Wissing, a member of the crew The Ruined Kings that painted the mural in Berlin-Rudow. "Graffiti is a way to reclaim public space on behalf of the people and a powerful tool to express discontent with political developments young people often do not have a say in."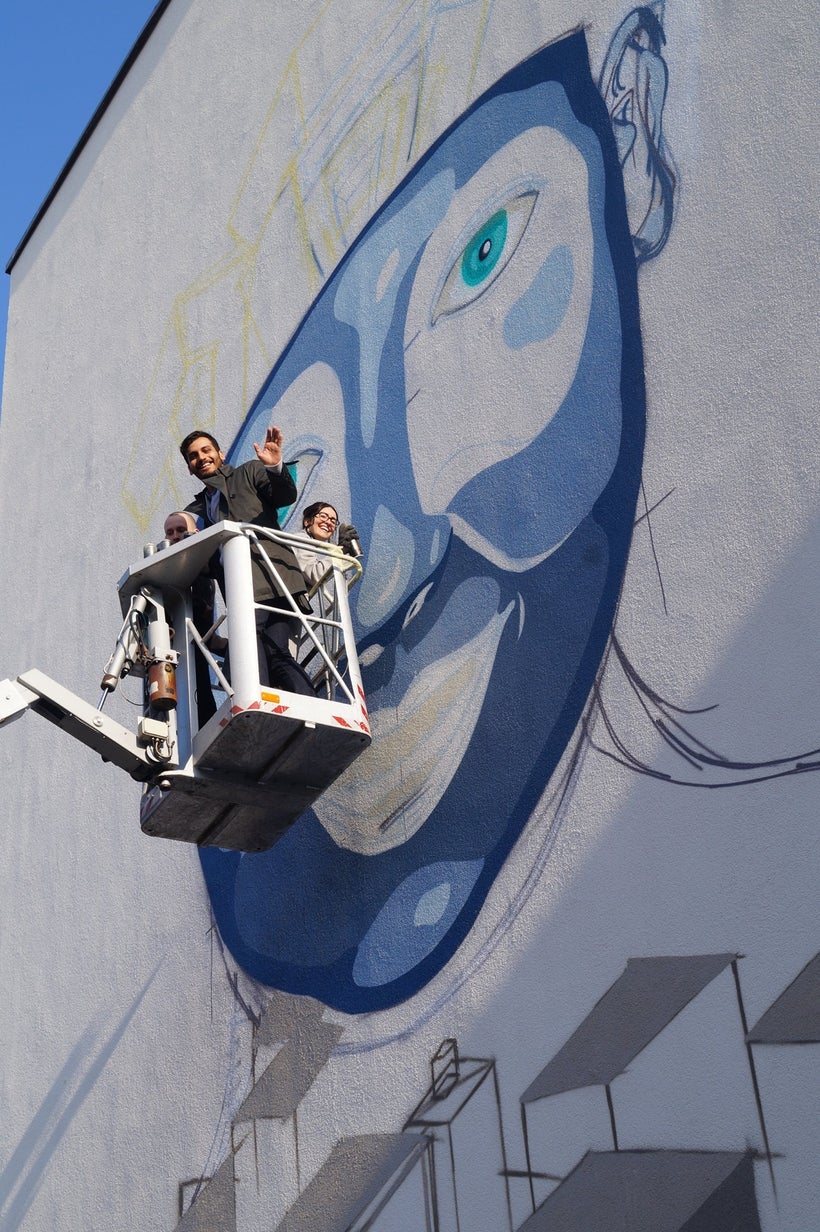 The mural in Berlin is the fourth in a series of #UrbanAction projects initiated by UN-Habitat to encourage and mobilize young people to take action for positive change in urban areas, not least through public art. Knowing that young people can have a voice through art can shape the way a community sees them and how they see their role in the community. In Berlin, the project was carried out by the UN-Habitat Youth Advisory Board and the United Nations Association of Germany (DGVN), with support from the Federal Ministry for Economic Cooperation and Development and Berlinovo, a public housing company. This mural was also endorsed by the Governing Mayor of Berlin, Michael Muller.
Past #UrbanAction murals were unveiled in Nairobi, Istanbul, and Tunis, always in collaboration with local organizations and youth. The many interactions that occur in the public realm provide young people with a rich education about the world around them. The provision of meaningful ways for young people to participate in the development of public spaces—for example, through street art—can yield tremendous benefits. Ultimately, true youth participation must actively include young people in urban decision-making that goes beyond symbolic actions—a demand that the UN-Habitat Youth Advisory Board has elaborated on in its Berlin Agenda after consulting with various stakeholders, including political decision makers and most importantly youth. When their potentials are unlocked given the appropriate conditions, young people can be dynamic agents of positive change.
This post was published on the now-closed HuffPost Contributor platform. Contributors control their own work and posted freely to our site. If you need to flag this entry as abusive,
send us an email
.