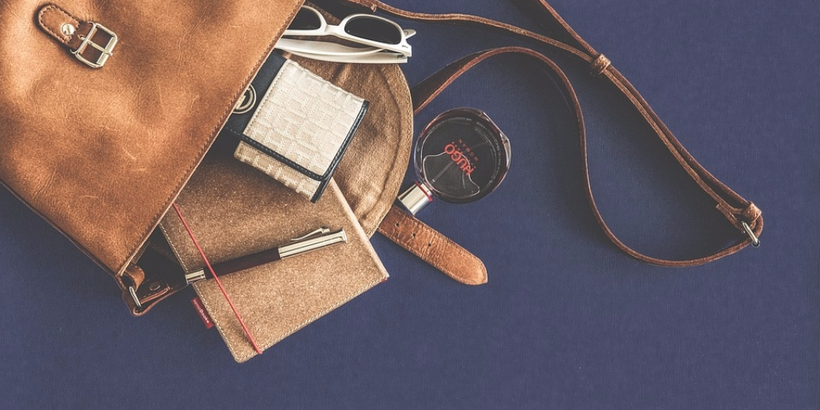 Bahman Zakeri, Founder, CEO and Chief Strategist of Xivic, Inc has been a successful entrepreneur for more than two decades. He founded several startups and established himself as a thought leader in the digital marketing sector, contributing his insight to several industry publications.
Today Bahman shared his five tips on how execs can use digital media to grow their online presence and thought leadership.
1 - Offer real insight
This seems obvious, as it's the no. 1 rule of establishing yourself as a thought leader, but I see it ignored all of the time. Only speak up if you have something that's actually helpful and offers actionable advice. Everyone has an opinion, but without some facts or tips to back it up, it doesn't help anyone. As the founder of a digital marketing agency with several large franchise clients, I've been able to leverage my experience to offer insight to potential clients and even industry peers by producing articles and case studies on everything from the evolution of advertising and marketing agencies to how franchise owners can address their biggest pain points. You can't be afraid to give away ideas, even to the competition. People want to be recognized as a thought leader for a number of reasons -- to further their careers, land new business, maybe even just for the ego boost -- but what they're forgetting is that in order to be a true thought leader, you're offering something of yourself with no real expectation in return. Think of it as being a mentor to the masses.
2 - Start Small
You may know that you have some fantastic, and actually helpful, insight to share in your industry (congratulations, you've passed rule no. 1), but you're not going to land in a top-tier publication on day one. Establish yourself by focusing on what content you have to offer before you worry about the outlet. If your thoughts just live on your company or even personal blog for a year before you get any recognition, it doesn't mean you're yelling into the void. It means you're honing your thoughts, learning to best edit and present yourself and doing real work to establish yourself as a thought leader. And, when you do land a speaking or writing gig, embrace the opportunity that speaking to a smaller base can bring, especially if it means reaching a highly targeted audience. Since I frequently work one-on-one with startups, I was excited to recently contribute an article about building better work cultures for an e-magazine for developer teams, as addressing such a niche readership allowed me to hone my advice to offer the absolute most relevant tips for them.
3 - Be platform agnostic
While I like to use LinkedIn as my primary platform to talk directly to industry peers and potential and existing clients, never underestimate the power of social media. I utilize both my Facebook and Twitter accounts. If you're creating sharable content, then you should be distributing it on all platforms at your disposal, including your company and personal accounts. After all, you're the one whose name is attached, shouldn't you be the one sharing it?
4 - Seize every (relevant) opportunity
Digital marketing is a competitive sector in itself, so it's no surprise that speaking at industry events or contributing to thought leadership articles in trade publications is incredibly competitive as well. For us, what's worked is coordinating our efforts. We produce our own content, which we distribute on our company blog and social media, but we also have partnered with an outside PR agency to help us boost our industry reach. I've been fortunate enough to have the opportunity to contribute to both events and editorial outlets, but I've also seen firsthand how embracing a new market or topic can not only help grow your audience, but also expand your reputation as a thought leader. The key word is, of course, relevant. I won't suddenly try to offer my insight on the Oscar's red carpet fashion, but if someone wanted me to comment on the Oscar's app, well, I'm certainly game for that.
5 - Know your limits
Okay, so I've just said you have to be open to new outlets and platforms to share your ideas, but let me clarify: you need to be very strategic about not only where you're sharing, but also what you're putting out there. Even if you're familiar with a topic, if you don't know it well enough to be offering genuine, helpful advice, it's better to pass and wait for another opportunity where you are the right fit than to stretch yourself just to get your name mentioned. If I don't understand an industry well enough, even after thoroughly researching, I'm honest about my level of knowledge and ask questions instead of attempting to provide my own insights. You may be able to bluff your way through the door, but you'll never get a seat at the table if you don't have anything meaningful to say.
This post was published on the now-closed HuffPost Contributor platform. Contributors control their own work and posted freely to our site. If you need to flag this entry as abusive,
send us an email
.