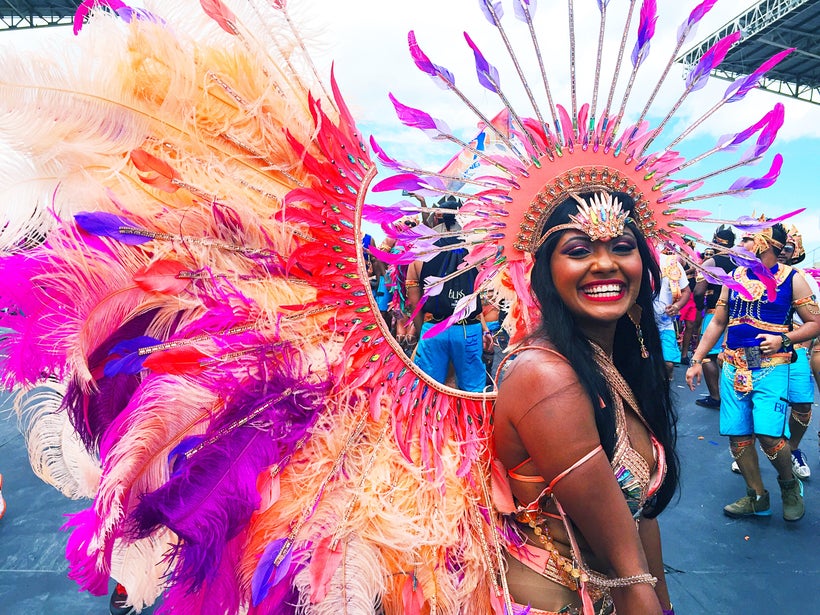 Trinidad & Tobago may host the hottest Caribbean Carnival, but amid the racy revelry exists a culinary experience that itself is worth traveling for.
The cultural event takes place every year on the Monday and Tuesday before Ash Wednesday (Feb 27 & 28 this year), and serves as a last bout of excess before what's meant to be a period of restraint and reflection for the 40 days of Lent.
Locals, those who repatriate annually for their beloved festival and wanderers the world over, convene in Trinidad to party in the days and weeks leading up to the culminating two-day parade, when masqueraders hit the streets in colorful costumes to march to the rhythmic sounds of soca music.
What many miss among the rolling waistlines and free-spirited exhilaration, though, is the food that fuels the festival. From local street fare in its most familiar form or more gourmet iterations, to fresh catch and shark with all the adornments, there's little that'll leave the foodie wanting.
Here's a look at what to eat and where you'll find it throughout the Carnival celebrations.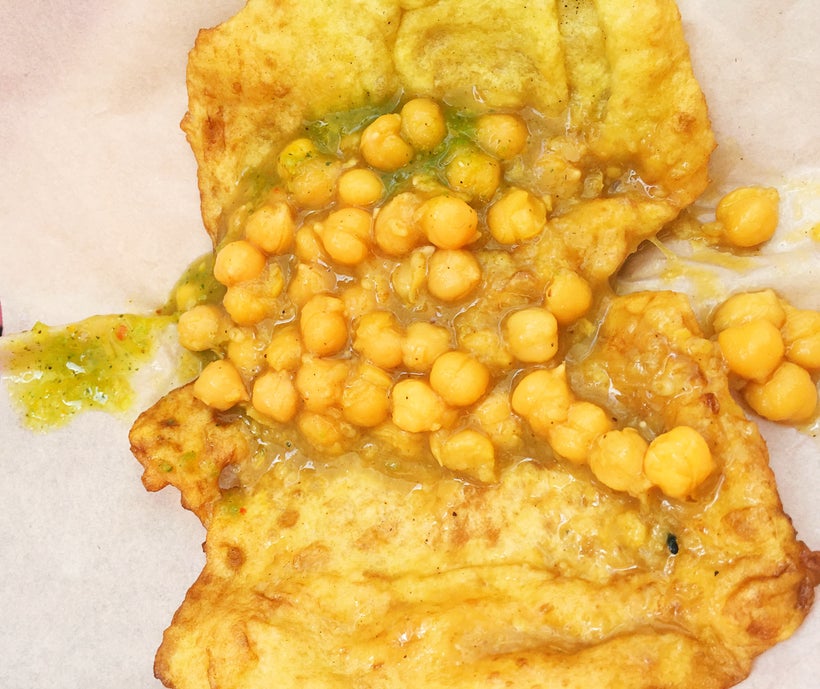 For many, Carnival in Trinidad & Tobago is just as much about the fetes, or parties, that happen in advance of the parade as the parade itself. There are boat fetes, beach fetes, breakfast fetes and middle-of-the-night fetes like Caesar's Army's A.M. Bush, a take on Carnival's official opening, known as J'Ouvert, where partiers slather one another in colored paint and powder until all are unrecognizable. Fetes are often valued not just for their vibes, but the cuisine they dish up. At most fetes, doubles will often be the biggest hit. The beloved—and straightforward—street food is little more than two pieces of bara, or flat fried bread, filled with curried chana (chickpeas) and typically topped with hot pepper sauce, pickled green mango and tamarind sauce. Try not to leave Trinidad without tasting one.
What you'll eat at the beach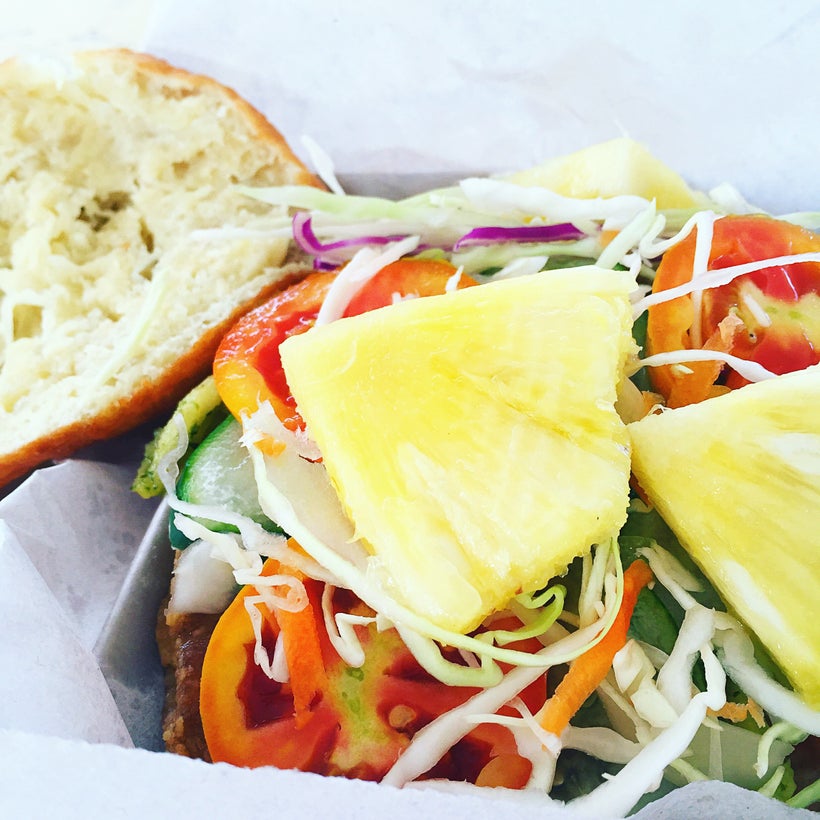 Revelers will eventually make their way to Maracas Beach on Trinidad's north coast somewhere between the three fetes they just finished and the one that's up next—it's a necessary dose of replenishment. But apart from the sea therapy, those who know flock to Maracas for one thing above all else: Richard's Shark and Bake. The dish starts out simple, with a piece of fried shark between two pieces of bake, or fried bread. From there, however, is where the magic begins, as there are nearly 20 toppings to dress the sandwich with. There's locally made pepper sauce, chadon beni chutney, tamarind, garlic sauce, ketchup, pineapple, coleslaw, cucumber, tomato, and more. Try a few or try them all. Either way, it's a create-your-own feast that won't soon be forgotten.
What you'll eat at your hotel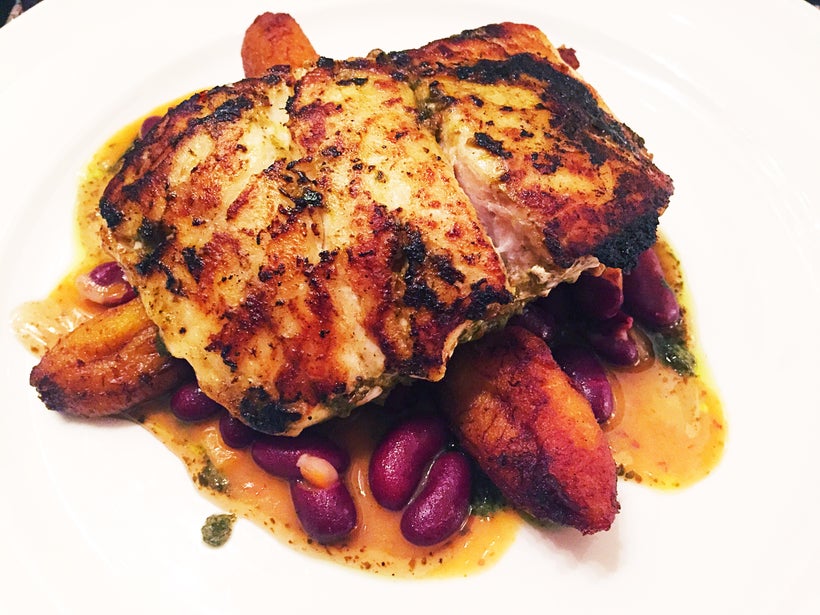 Trinidad's hippest and most happening hotel, the Hyatt Regency, is centrally located for most of the festivities and where the majority of revelers rest their heads. In the few down moments between paint parties, beach time and costume preparations for the big day, find time to dine at the hotel's Waterfront restaurant. The gem of the menu? Jerk snapper served over a bed of red beans and fried plantain with tamarind sauce. Ask for a side of hot pepper sauce and you'll be plotting opportunities to get back there and order the dish again.
What you'll eat at Carnival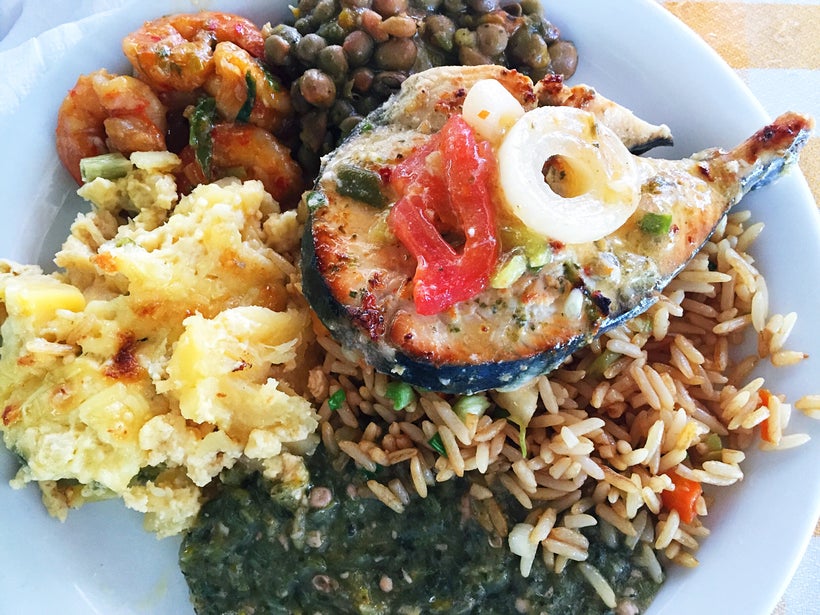 When it's time for Pretty Mas, as the two main days of the parade are called, beads and feathers will be out in full force. Revelers looking to play mas, or participate in the parade, can sign up to join chic all-inclusive bikini bands like Bliss or Fantasy. The cost of the costume also gets you entry into the band for two days, all-you-can-drink spirits, plus breakfast and lunch. Midday on Monday and Tuesday, when masqueraders need a break from chipping (a shuffle dance step) down the road and wining to sounds of soca, bands break for lunch. And it's no pb&j or ham sandwich—Bliss serves up local favorites like pelau, stewed fish with rice and peas and macaroni pie, and masqueraders get their pick. It's gourmet home-cooking on the spot and the culinary cherry on top of what's already the greatest show on Earth.
This post was published on the now-closed HuffPost Contributor platform. Contributors control their own work and posted freely to our site. If you need to flag this entry as abusive,
send us an email
.