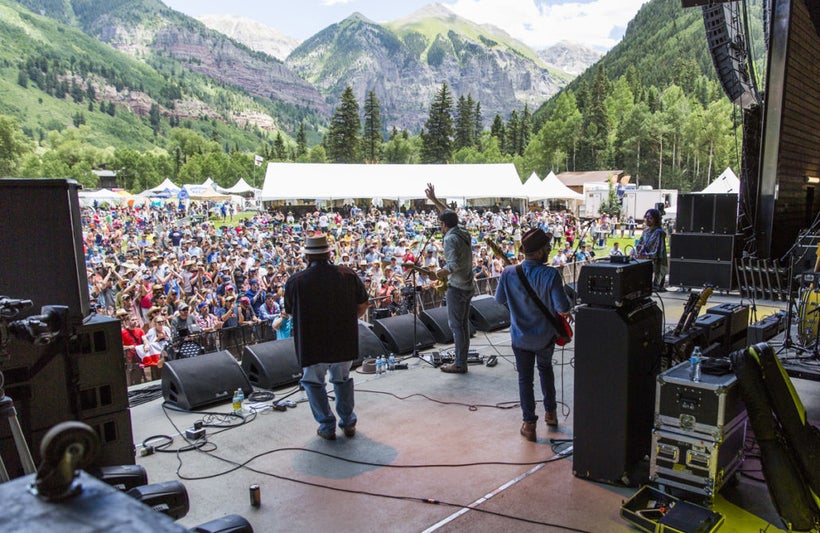 As most music festivals occur outdoors, a beautiful locale has become a major factor in deciding which events to attend each year. Some prefer dancing on dusty desert floors while others prefer breathing in the clean mountain air; each have their challenges as well as their own inimitable beauty. This list examines some of America's most majestic mountainous and high-altitude events that feature a diverse array of musical genres ranging from hip hop to classic rock. Each possesses its own distinct characteristics while also sharing the same, familiar community of music-lovers, adventure-enthusiasts and artists. Happy festival season!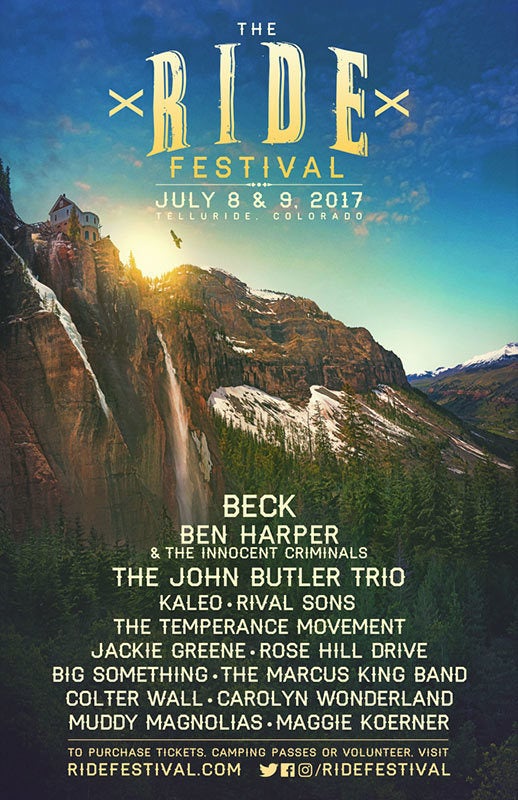 Nestled within the palatial mountains of Telluride, the Ride Festival offers a small, intimate lineup that pairs perfectly with its scenic bliss. This two-day event is headlined by the legendary alt-rock hipster Beck with the rest of the lineup mostly consisting of live bands in various sub-genres of rock, folk, blues, soul and more. With seven bands playing on Saturday and only six playing on Sunday, the location becomes an equal main attraction to the music itself, creating a stunning experience for the low-key festival attendee and adventure-seeker.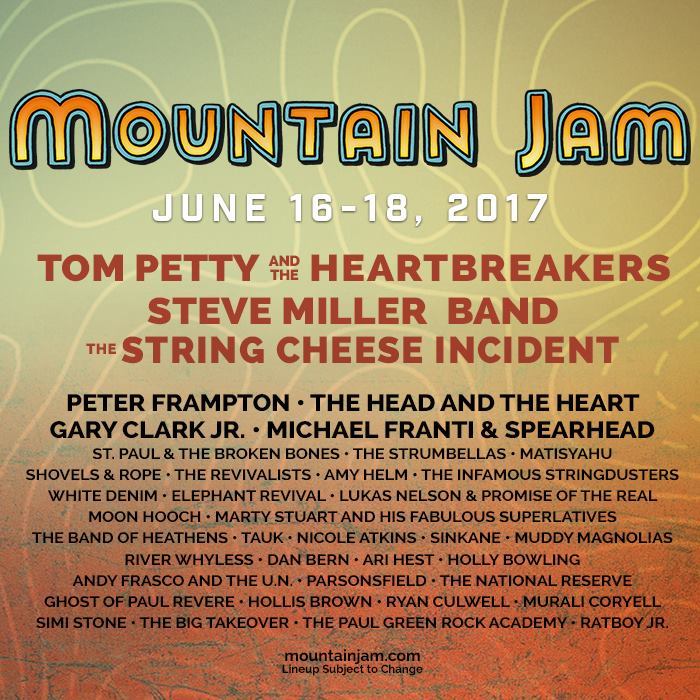 As attendees ascend a ski left through the Catskill Mountains, they will discover a quaint festival that boasts a big lineup. The 13th annual, three-day Mountain Jam takes place on Hunter Mountain and offers festival accoutrements such as camping, VIP, children's entertainment, art, healing, workshops, lectures, vendors, a zipline and all while keeping their carbon footprint to a minimum. Headlined by classic rock icons Steve Miller Band and Tom Petty and the Heart Breakers, the lineup also features a vast array of jam bands such as The String Cheese Incident, as well as other unique sub-genres peppered in between. A beacon for East Coast festival-goers, Mountain Jam is the perfect weekend getaway for the music-thirsty mountain-lover.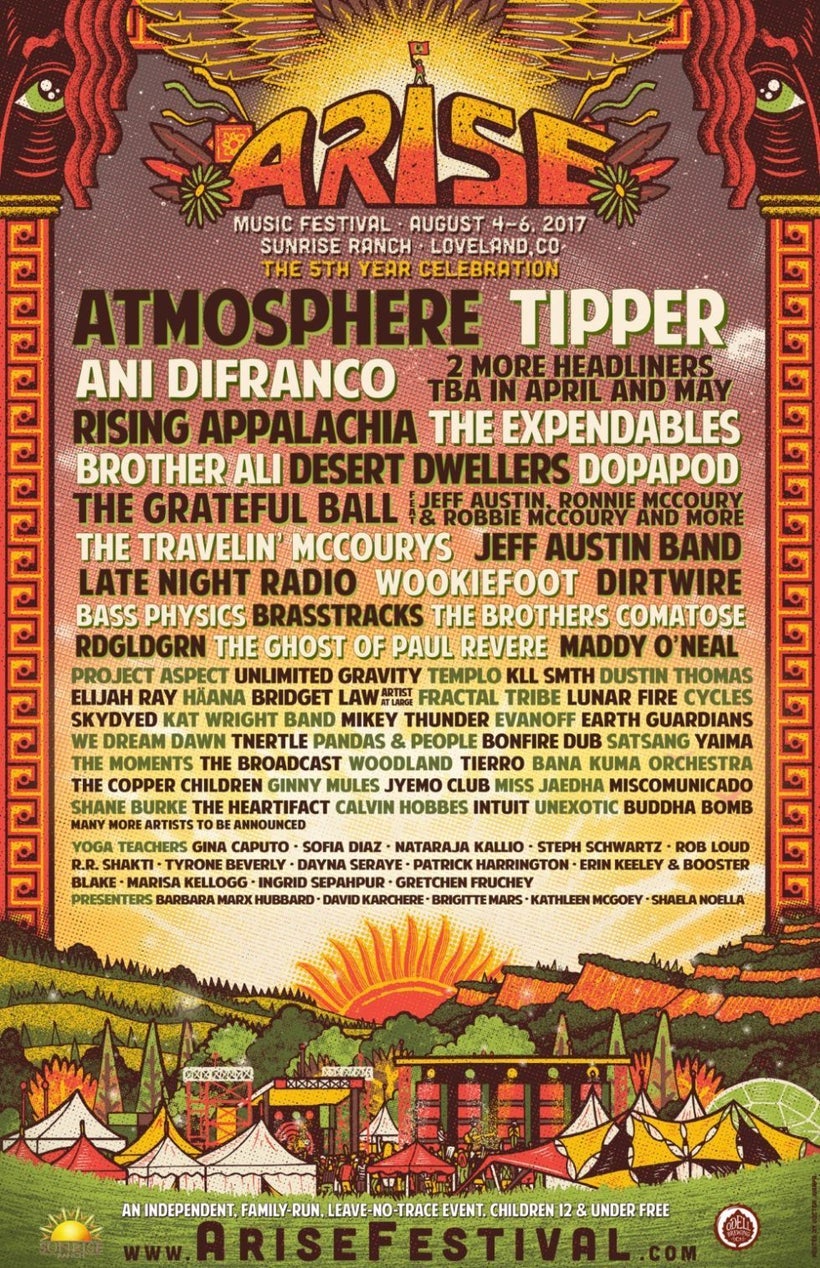 The first wave of lineup announcements has stirred the proverbial festival pot with diverse acts such as Tipper, Atmosphere, and Ani DiFranco headlining the event. Taking place at the Sunrise Ranch Spiritual Retreat Center, there will be no shortage of yoga, healthy food, esoteric art, enlightening lectures and engaging workshops to fulfill all of your transformational festival desires. It has become a beloved festival that attracts attendees from all over Colorado and the West Coast. Located among green meadows and beautiful cascading mountains, ARISE is a place to heal, strengthen, connect and of course, celebrate.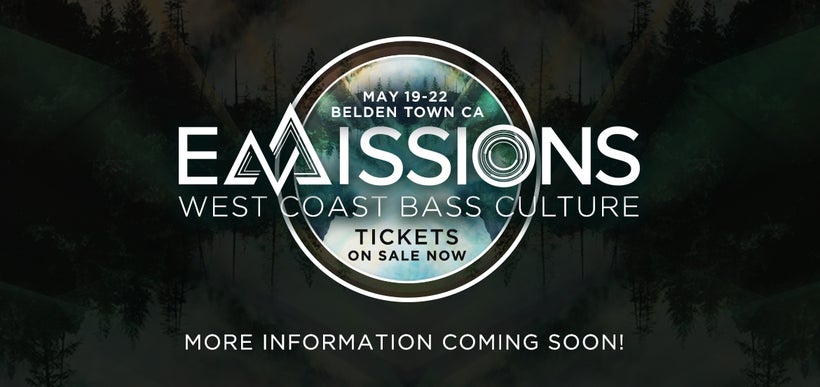 Situated along the meandering Feather River in a little pioneer town that intersects with the great Pacific Crest Trail is the bass-driven Emissions Festival. As guests wander through verdant trails that connect each stage, of which there are three, they may experience gloopy bass music, live painters, and fresh berries ready to eat right off the vine along the way. The daytime is spent floating in the river while at night, the psychedelia takes hold as kaleidoscopic lights swirl about the trees and mountainsides. Though the lineup has not been announced yet, past lineups have included artists such as The Grouch, Minnesota, G Jones, and Slow Magic as well as other DJs from the tight-knit bass music community. No matter the lineup, Belden Town itself will always lure patrons back to its silky waters and hulking, green mountains.
After ascending up hairpin turns through Southern California's San Gabriel Mountains, patrons park and toss their camping gear onto an old chairlift as they watch their stuff wobble its way into oblivion. Upon arrival to the summit of Mt. Baldy, a wooden lodge that one would expect at an off-season ski resort awaits patrons with scenic views and cold beers. The homespun 5 Points Gathering is a small festival that has been in existence for over a decade and usually features local Southern California artists; this years lineup is yet to be announced. The party is at the actual peak of the San Gabriel Mountains and offers live art, multiple stages, no port-o-potties (restrooms are in the lodge) and a full restaurant and bar. 5 Points gathering is one of the most unique and intimate underground (or rather really-high-above-ground) electronic music festivals in California and usually doubles as a 4th of July celebration.
This post was published on the now-closed HuffPost Contributor platform. Contributors control their own work and posted freely to our site. If you need to flag this entry as abusive,
send us an email
.