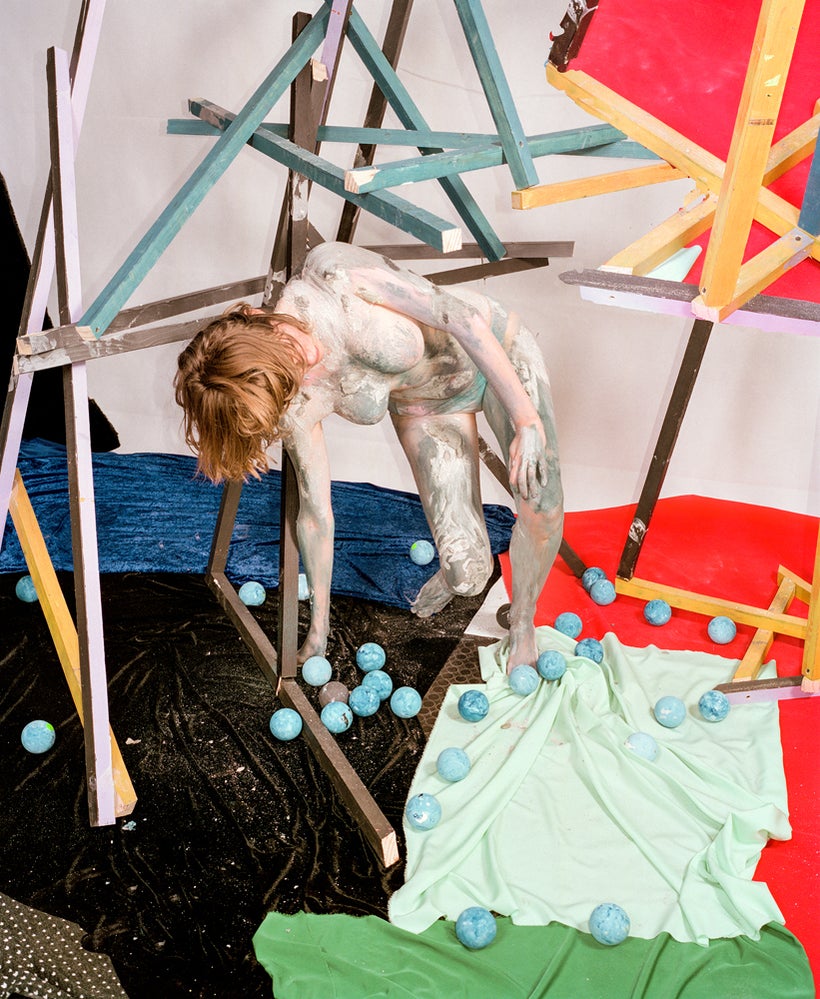 It would be lovely to write something insane in reflection of Nico Krijno's The Fluid Right Edge currently mounted at London's Beetles+Huxley. We'll see where subtlety leads. Baffling constructions dissolve the reality of photos. What is truthfulness in photography? Fiction is more organic—it's grown with hands. There's no way of knowing what's honest unless a thing allows for the creativity to explore and engage because reality is inside each of us. I don't believe for a moment that Krijno's altered imagery is any less photographic; if anything it has become increasingly more photogenic! Its adaptability is intelligent and witted.
Repetitive gestures burgeon patterns not quite symmetrical. The images' symmetry is achieved in its all-overness. There is a harmonic balance of mess and duplicated pieces. Arbitrary and ironic. Specific and logical. Krijno is a magician of elaborate construction. The conventions of the camera are less specific and more happenstance; the artistry of the medium's ability to be truly artistic comes out in the compositions of The Fluid Right Edge. Tools begin the possibility of newly reformed composition. Postproduction is more eclectic and less technical. If some are worried about the painterly quality of new photographic imagery, they can be put to bed. Krijno's work is here to fill us up.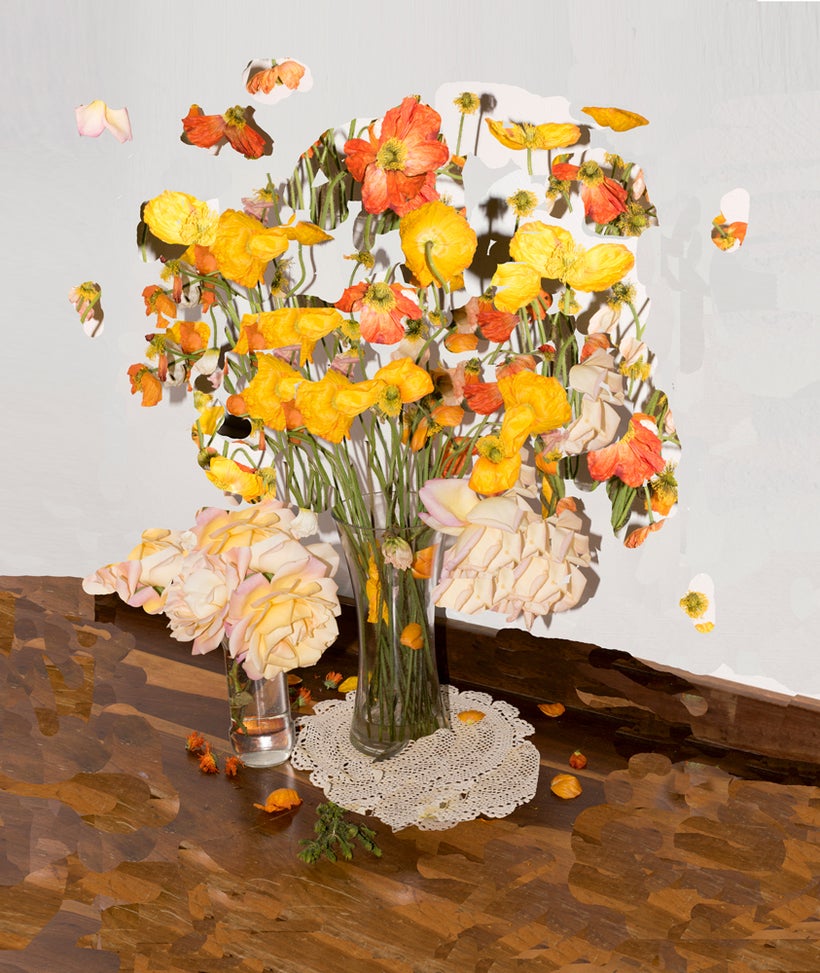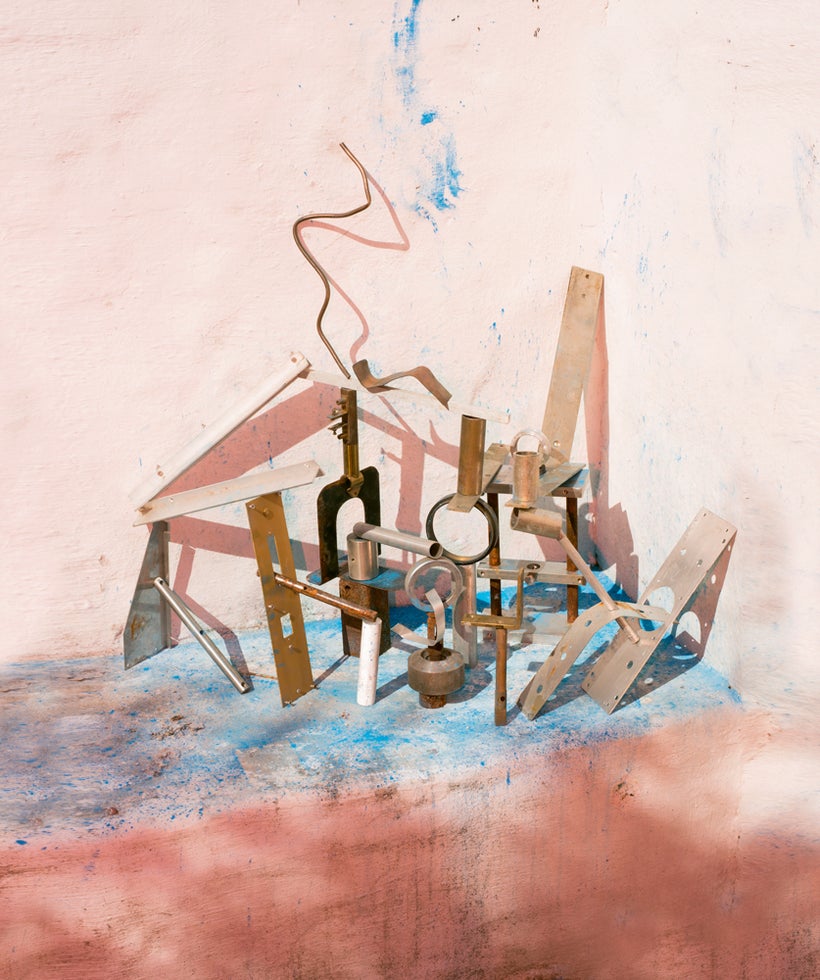 Definitive is difficult. There is no authority, only the bizarre. The fruition of conversation is demanded by complex arrangements of stuff. The images are of embellished stuffness. The silly play of objects is quite sly and wonderful in such serious treatment and execution. Color is hugely significant and it stands out looking at Krijno's photos that something isn't exactly right. But somehow they're not about correctness; they're something else completely. Wonderful freaks. Echo's and shrieks—unexpected choices solidify a circus of contemporary visual language. Which way is up? Upside down, right side out, impenetrably welcoming. They have in them the curiosity of a parent of a first-born.
In honesty I think Nico is an insane person. I can only hope I'm correct because that fact makes me love the work he makes. The images of The Fluid Right Edge embrace something wonderfully honest, anarchistic, introspective, voluptuous, and personal. They are structurally sound, poised in dance and gesticulation. If they are about identity, which I believe, they are without specificity. Beyond the body is the positivity of things' potentials. Krijno's work is of wonder, questions, and what if. There's no knowing until there is doing. Doing means making messes that need making. Choices beget these messes and in that engineering is development. Krijno's works get made, they make back. They are inside.
To see more from Nico Krijno's work check out the link here. And don't miss his show at Beetles+Huxley.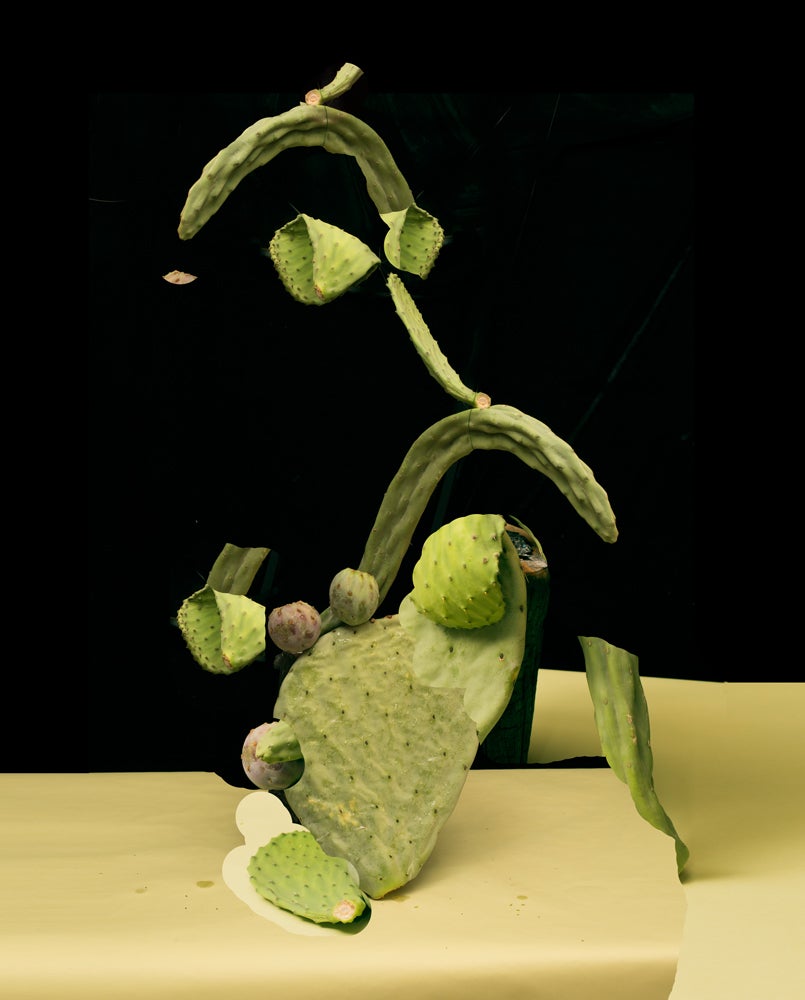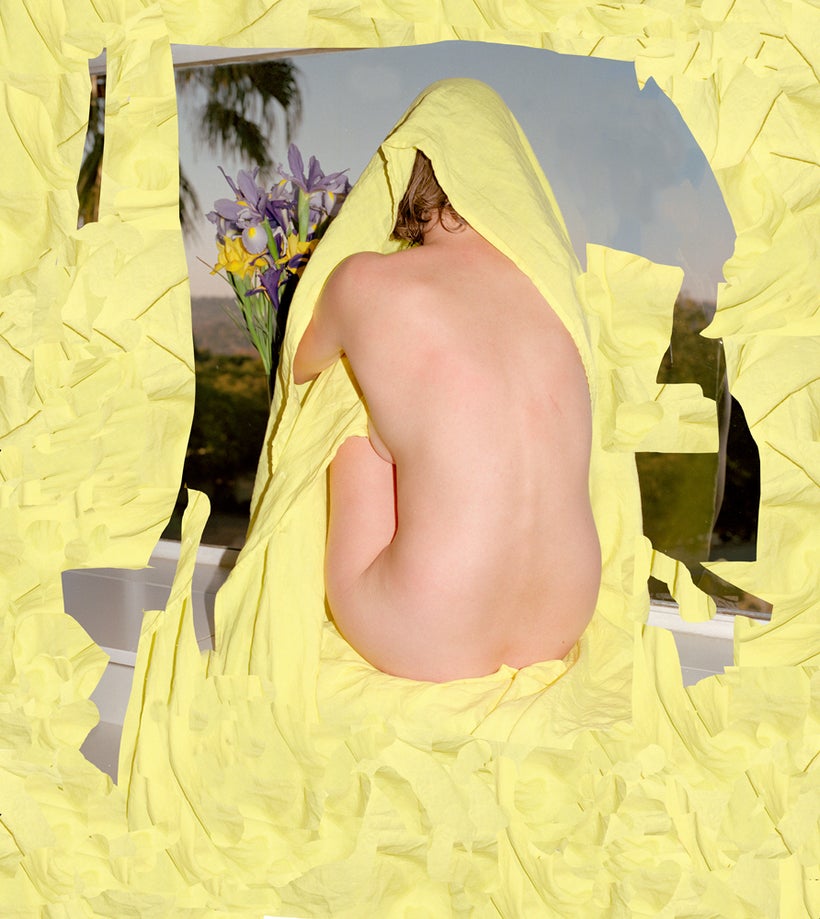 This post was published on the now-closed HuffPost Contributor platform. Contributors control their own work and posted freely to our site. If you need to flag this entry as abusive,
send us an email
.