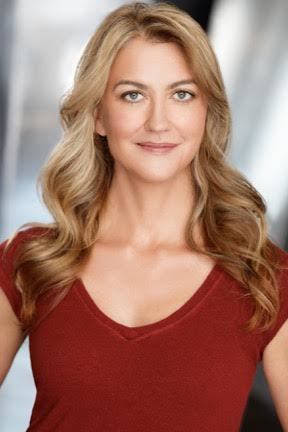 For the last fifteen years, Maggie Rowe has performed in and produced the Com­edy Central stage show sitnspin, Los Angeles's longest running spoken-word show, having taken the reins from creator Jill Soloway in 2002. She has sold pilots to Disney, Nickelodeon, Showtime, and HBO; co-scribed the screenplay for the film Bright Day with Andersen Gabrych; and has written for Arrested Development and for Flaked for Netflix. Maggie is the creator of the faux religion Pyrasphere and the theatrical satires Hollywood Hellhouse and Hollywood Purity Ball. Her new book is Sin Bravely: A Memoir of Spiritual Disobedience.
How did sitnspin, the spoken word stage show you've produced for the past 15 years, come about?
Jill Soloway started sitnspin in 2001 and after I had performed regularly, Jill asked me to take over in 2002.
What prompted the decision to keep sitnspin a free show?
So few things are free in Los Angeles. I love being the exception. Plus, Comedy Central sponsors it and their model is for all shows to be free.
Who are some of the celebrity storytellers who've graced the sitnspin stage?
Bill Maher, Kevin Nealon, Jeff Ross, Doug Benson, Carol Leifer, Taylor Negron, Christine Lahti, Kate Walsh.
What is Pyrasphere, what form did it take, and how did it come about?
Pyrapshere began as a sketch for a variety show I produced called "A Pretty Good Show." My partner, Andersen Gabrych, and I expanded it into a full-fledged faux-religion, including a list of 21 tenets, sacred symbols, testimonials, and even a clothing line. Many people believed it was a real thing and wanted to join. It was a satire of "prosperity theologies," – like The Secret or the Christian version put forth by speakers like Joel Olsteen or Creflo Dollar.
What is Hollywood Hellhouse, what form did it take, and how did it come about?
Hollywood Hellhouse was a walk-thru haunted house using the exact script used by real Hell houses – a series of rooms young Christians walk through depicting various sins, including gay relationships, dancing at a rave, shooting innocent victims at a school, and having an abortion. The idea was to show the horror of the phenomenon by putting up the exact thing. It didn't need any twisting or commentary for the audience to see why this event is so horrible. But with comedians playing the parts, it was fun in addition to being shocking.
What is the Hollywood Purity Ball, what form did it take, and how did it come about?
Similar to Hollywood Hellhouse, the aim was to show the pernicious nature of the purity ball phenomenon (the fetishizing of virginity and reduction of female worth to sexual innocence) through comedy and song.
You are a comedy writer and performer, married to another comedy writer and performer, Jim Vallely. Has that resulted in any conflict or competition in the relationship?
I am happy to see there really is no element of competition in our relationship. We are each other's biggest fans.
How did the two of you meet?
We met at an after party of Politically Incorrect. Bill was interested in my best friend so he asked her to come to the after party. Then he called Jimmy to come be a wingman. Jimmy says Bill said the five words that changed his life: "You take the tall one." Ha.
What are your success secrets to selling TV pilots to networks and studios?
I've been able to sell a number of pilots. Most have been based on my personal experience so basically my pitches have been like sitnspin pieces.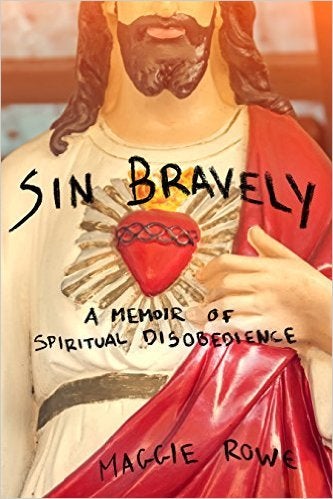 I was finally, after many years, able to have enough distance from my early spiritual terror that I was able to reflect on it without sparking overwhelming anxiety.
What is the significance of your book's title, "Sin Bravely"?
The title comes from a Martin Luther quote: "Sin bravely in order to know the forgiveness of God."
Why did you check yourself into an evangelical psychiatric facility at the age of 19?
This is a short simple answer: I was terrified of going to hell. I went to an evangelical facility because I felt if I went to a secular institution they would just say, "Hell's bullshit. It's a medieval concept using fear to control the masses." And I was not at that point yet.
How would you describe your spiritual evolution in a nutshell?
My spiritual evolution I would describe as journey from literalism to figuratism. I now see all religious texts as pointing to an ineffable truth. I believe many people (including myself as a child) cling to the pointers to the truth and not the truth to which they are pointing.
Do you at all today worry about retribution for your sins?
A very small part of my psyche, the scared child part, still lives in me and is still frightened, but it is a very small part.
With your parents being so religious, what was it that caused you to have doubts or be less passionate about your religion?
My parents actually were not fanatical at all. They were and continue to be wonderful moderate-thinking Christians possessed of a genuine and admirable kindness. I was the one who became obsessed with religion– far more than they ever were. It was a perfect awful storm for my psyche of going to a literalist church, being a smart kid, and having OCD that caused my breakdown. Not any instruction from my parents.
How have your relatives reacted to your book?
My parents and my sister have been wonderful, demonstrating the giving nature of their true Christian faith.
What sorts of people did you hang out with in high school and college? Were there religious cliques there?
In high school and college, I did not have any Christian friends, except my best friend Sarah who I actually "brought to Jesus."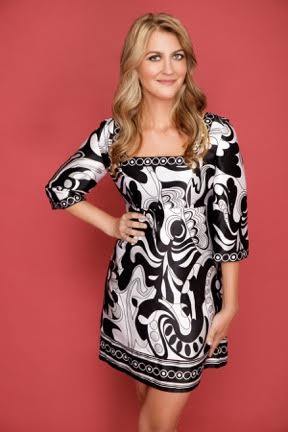 What remains on your bucket list?
Going to Japan during cherry blossom season.
Anything you're working on now that excites you?
I have a new book that I'm working on called "Easy Street" about my lingering OCD, my obsessive people pleasing, and my relationship with the 55 year old autistic woman I help take care of.
What are your hobbies and other interests besides writing and performing?
I am big time meditator, Eastern philosophy reader, and Kirtan chanter.
Your desert island choices for:
Play: Who's Afraid of Virginia Woolf?
Book: The Wisdom of Insecurity - Alan Watts
Food: Chicago Deep Dish Pizza
Anyone in history for conversation: Alan Watts
Anyone in history, other than your spouse, for romance: Alan Watts
Where do you find your joy in life now?
My relationship with my husband and friends, meditation, reading, writing, and the hope that I will someday live in a state of peace and kindness.
This post was published on the now-closed HuffPost Contributor platform. Contributors control their own work and posted freely to our site. If you need to flag this entry as abusive,
send us an email
.