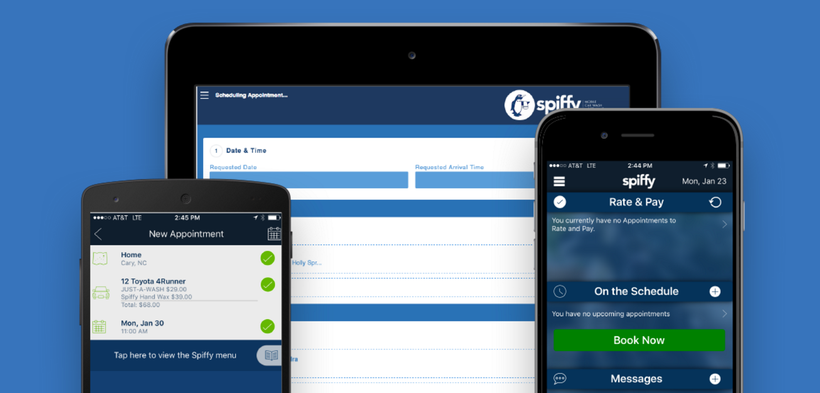 Readily available software for mobile devices has created a form of trade that brings products and services directly to the customer, as soon as possible or when requested. The economy this has created is known as the 'on-demand' economy. Growing in size in tandem with the smartphone, a substantial portion of society now utilizes these services.
By 2020, Cisco's Visual Networking Index predicts 4.1 billion people will be online, and there will be 26 billion networked devices. As devices and connectivity increase, so will the desire for instant gratification. The Harvard Business Review reports that the on-demand economy is attracting more than 22.4 million consumers annually and $57.6 billion in spending. And it's not just for the wealth, a majority of on-demand users are millennials, and 46% of all users make less than $50,000 annually.
On-demand services include housekeeping, health and beauty services, grocery delivery, and more. This new economy is demanding rapid innovation from its participants, and I wanted to discover what it takes to survive. One service I was recently introduced to, Spiffy, is an on-demand car detailing service for businesses. Scot Wingo, founder and CEO, recently shared his expertise on the trend with me: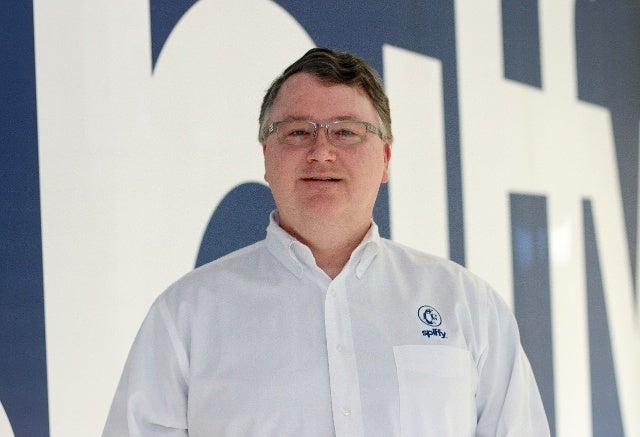 Q: Explain your background and how it influenced the creation of Spiffy.
Wingo: I studied computer engineering in school and after graduating went to work for a startup. I quickly realized that I wanted to start my own company and since then have started four different companies, with Spiffy being the latest.
Q: How does your customer service vision differ from other on-demand companies?
Wingo: I'm a bit of a nerd when it comes to reading business books and studying other companies. The top two businesses I admire are Starbucks and Amazon. When you dig into those two businesses, what really differentiates them is that not only do they say they 'put the customer first,' they actually do that. I believe many on-demand companies are putting the customer experience (CX) second or third behind fundraising, rapid expansion and the optics of financial statements.
At Spiffy, we are putting the customer first, and that is our north star for everything we do. If it's best for the customer, we do it, even if it means less rapid expansion or it is harder to raise venture capital, or our gross margins don't appear to be as amazing as other businesses.
Q: You say consumers are shifting from away from DIY to leveraging on-demand options, can you explain?
Wingo: One of the interesting impacts of the recession of 08/09 that research firms like Deloitte and Forrester have discovered is what they call the 'bifurcation'. Essentially, there were two reactions to the recession:
1. Value-oriented – This group will spend large amounts of time and effort to save a dime. Their reaction to the recession was to become super financially conservative, focus on paying off all debt and minimizing purchases overall. When they do buy, it is carefully considered and usually at a substantial discount. One of the biggest success stories since the recession in the world of retail is TJ Maxx – this is their perfect target market.

2. Convenience-oriented- This group came out of the recession with a different lesson – they valued their personal time more highly. The existential crises of the recession made them think: "Wow, I'd rather spend time with my kids, hobby, etc." vs. mowing the yard, cleaning the house, driving around looking for things, etc. These folks jumped on Amazon Prime (to the tune of 65m+ US households) because they quickly decided that spending $100 to get free 2-day shipping will pay for itself on just 1-2 trips to the mall, Walmart or Target.
That convenience-oriented segment favors 'Do it for Me' vs. 'Do it Yourself' and while it is almost a 50/50 split, the convenience-oriented segment spends more the value-oriented, so it ends up being 60-70% of the market.
Q: What are the main drivers for consumers to use an app versus other options?
Wingo: I'm sure you've seen headlines like:
The average person looks at his or her phone over 80 times a day
US consumers spend > 5hrs/day on their mobile devices
So the first reason is the smartphone has become our preferred device, replacing desktops.
The second reason is that in the smartphone world, an app is superior to a call or using the mobile web browser because it stores your identity and data so that you don't have to constantly re-enter it, which is extra painful on phones. For example, once you setup the Amazon, Starbucks, Uber, or Spiffy app with your user information and payment information, the next time you use the app, the time it takes is measured in seconds vs. minutes. If you are one of those convenience-oriented people, this really decreases the friction in your life.
Q: What are challenges businesses face when entering the on-demand economy?
Wingo: Every new innovative technology goes through an adoption cycle. Gartner has a model for this called the Hype Cycle.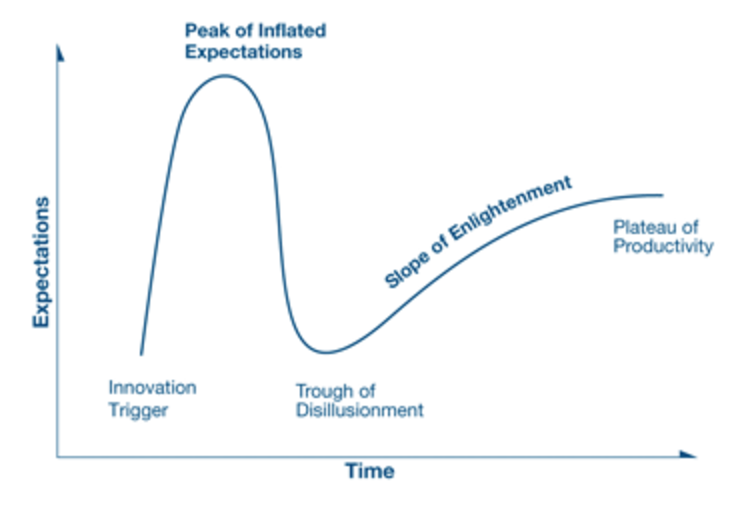 Right now, the on-demand economy is in the 'trough of disillusionment'. We've had some big successes, like Uber and Lyft, but more failures than successes. Because of those failures, we're seeing funding decrease, as reported by CB Insights.
Therefore, I think funding is going to be a significant headwind for on-demand companies. The other elephant in the room is what went wrong with all the companies that have failed? In our space, we have had three high-profile failures: Cherry, Wype, and Squeegy. What we've found is those companies focused on the technology side of things and not operations, and as a result weren't able to deliver a positive customer experience. No matter how good your unit economics are, I strongly believe an on-demand business won't survive without a CX that is orders of magnitude better than traditional alternatives.
The latest wave of on-demand companies that are growing rapidly and I believe will lead us out of the trough of disillusionment to the holy grail of mainstream adoption. New companies are focusing on the complete experience. Some venture capitalists, like Andreessen Horowitz, call them 'full-stack' solutions. That essentially means the company needs to control both the front-end technology and the back-end operations. In fact, when you do this, the two work together to not only have superior customer experience but also leverage the technology for automation that creates better financial outcomes as well.
Where do you see the future of the on-demand economy?
Wingo: In my last company, I had a front-row seat at the start and tremendous growth of e-commerce. The e-commerce market is huge, and I think of it as essentially 'products go digital.' When you look at GDP in the US, products, or goods, represents 20% of GDP and services represents the other 80%. Using those broad strokes, I think 'services go digital' could be four times as large an opportunity as e-commerce. In the next five years, I think it will feel as archaic as using the yellow pages to have to 'call' a service provider. Your phone will be the remote control for your life, and you will have myriad products and services available to you at your whim in a completely transparent and digital way.
This post was published on the now-closed HuffPost Contributor platform. Contributors control their own work and posted freely to our site. If you need to flag this entry as abusive,
send us an email
.