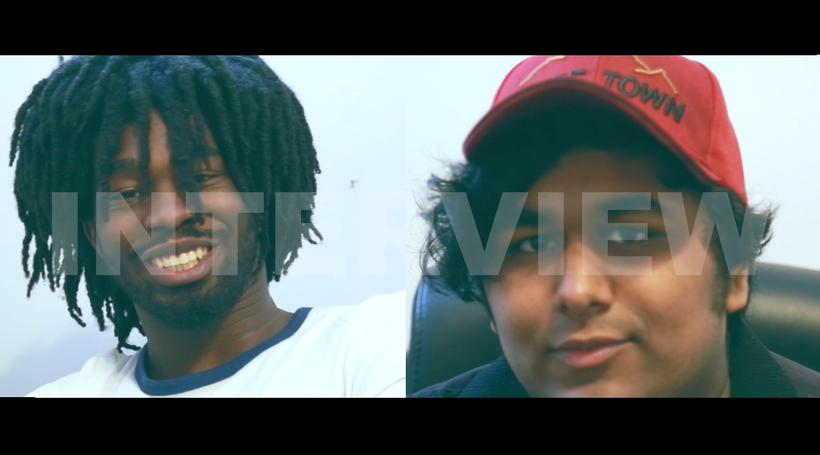 'Young People Making Cool Shit' is a low-fi talk show where I hang out with some of my favorite emerging artists in NYC. A show about the kids still grinding.
Santangelo Williams is a designer, musician, friend and dude who occasionally wears eye-patches. We share a similar disposition with regards to creating things which has always lead to some interesting conversations. The first time we met was in a vaguely traumatic space and materiality class at Parsons and one of the first times we spoke, he had - for whatever reason - a wooden sword with him. I don't know. People at Parsons can be fairly enigmatic.
He was, however, the only person who understood my hacked GameBoy project (we'll talk about that some other time.) He also made a song called 'Rest In Pink', which became a part of my daily playlist.
The enigma quickly faded and what was left was my appreciation for the creativity and music he was putting out. Nostalgic but not overtly so, grandiose yet self-aware - and a real desire to never stay the same.
Santangelo's latest project, 'A Jaded Attempt At Something Iconic', is finally out and it's pretty fucking good. I joined Santangelo in his Brooklyn apartment to discuss the process of making the album and his design firm Gnatas... See the full interview below...
Of course, with the main interview over - it was time to answer the real questions. The deep questions. The questions that really matter.
DEEP QUESTIONS W/ ROHIL & SANTANGELO #1
DEEP QUESTIONS W/ ROHIL & SANTANGELO #2
Add me on Snapchat: @rohilaniruth
This post was published on the now-closed HuffPost Contributor platform. Contributors control their own work and posted freely to our site. If you need to flag this entry as abusive,
send us an email
.