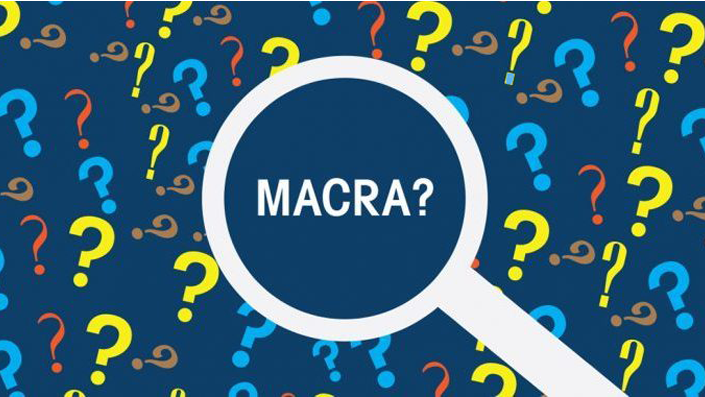 MACRA (Medicare Access and CHIP Re authorization Act) is a federal legislation that was put into effect in 2015, replacing the Sustainable Growth Rate. With this new law in effect, the fee-for-service is replaced with value-based payments under the QPP (Quality Payment Program). MACRA repeals the imperfect Medicare Sustainable Growth Rate formula that computed cuts for physicians.
It also creates a new outline for recompensing physicians offering higher quality care by launching 2 payment tracks – AAPMs (Advanced Alternative Payment Models) and MIPS (Merit-based Incentive Payment System). MACRA also combines three quality reporting programs MU (Meaningful Use), PQRS (Physician Quality Reporting System) and VBPM (Value-based Payment Modifier) and adds another performance category called IA (Improvement Activities) in one system through MIPS.
Quality Payment Program (QPP)
The Quality Payment Program defines the new value-based compensation system for physicians offering care for patients qualified for Medicare Part B, switching from the fee-for-service system to value-based care. With this new system in place, physicians can benefit from two reimbursement tracks – AAPM (Advanced APMs) and MIPS (Merit-based Incentive Payment System).
Alternative Payment Model (APM)
The Alternative Payment Model is a new way to pay for medical care through Medicare which prioritizes value and care. APMs include the Medicare Shared Savings Program, Centers for Medicare & Medicaid Services Innovation Center Model, demonstration required by the Health Care Quality Demonstration Program or a federal law-required demonstration.
Advanced Alternative Payment Model (AAPM)
The Advanced Alternative Payment Model is an advanced APM that has satisfied the constitutional APM requirements and three more criteria. The additional requirements include the APM asking the participants to utilize certified EHR technology, the APM providing payment for services covered based on quality measures similar to those in the quality performance grouping under MIPS and the APM requiring APM entities either to become a Medical Home Model or to bear risk for financial losses of more than a minimal amount under the APM.
Merit-based Incentive Payment System (MIPS)
The Merit-based Incentive Payment System is another new payment track under the QPP where you can get a performance-based amendment to your Medicare payment. It combines three existing programs – Value-Based Modifier, Physician Quality Reporting System and Meaningful.MIPS also adds another new element called Improvement Activities. Most care providers will take part in the Merit-based Incentive Payment System. This is because under this new payment track, their Medicare reimbursements will be adjusted based on their score three categories:
● Quality – Quality is 60% of the category. It replaces the old PQRS system and requires the service provider to report on their quality measures.
● Advancing Care Information – This is 25% of the criteria. It replaces Medicare Meaningful Use and requires the service provider to utilize a certified EHR to report their measure objectives.
● Improvement Activities – This is 15% of the criteria. The practices of the service provider should prove that they have implemented process, documentation and workflow improvements.
These are only some of the changes brought by the Medicare Access and CHIP Reauthorization Act.
This post was published on the now-closed HuffPost Contributor platform. Contributors control their own work and posted freely to our site. If you need to flag this entry as abusive,
send us an email
.