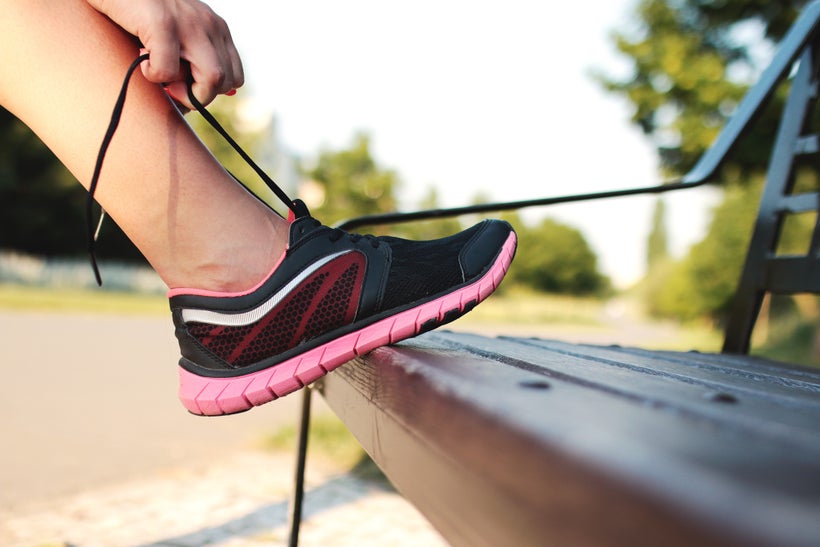 There's an old runner's adage my Vacasa colleague Hannah — who has run one half-marathon, one 10K, two 5Ks, one 2K, and just ran her first marathon — shared recently while I was preparing for my first timed run: "Don't do anything new on race day." If your body is about to perform an astonishing feat of strength and endurance, one which you have meticulously trained it to be okay with, it makes sense that there shouldn't be any big surprises.
As a beginner runner, I am inclined to agree, but as a traveler (and don't tell Hannah this!), sometimes it's tempting to cheat a little before a race, whether that means sampling beers from several breweries, trying a new spicy food, or going on a long hike instead of resting up before the big day. So, instead of feeling like my run was holding me back from seeing the sights, I decided to turn it into a full-blown run-cation: A multi-day vacation that just happens to include running.
Whether you're an experienced runner like Hannah or super new at this like me, here are some marathons (including half-marathons, 5Ks and 10Ks) in destinations that would make for great extended stays.
If You're New to the Whole Marathon-Running Thing
For most first-time marathon runners, you are probably less concerned with your PR (or "personal record") than you are with simply finishing the race. Consider a race that has a generous cut-off time (probably between six and eight hours), and has a relatively flat course or an elevation you are already comfortable with.
Created by running and web-comic extraordinaire The Oatmeal, Beat the Blerch is made for the first-time marathon racer. The course is nice and flat and all wood chips (a spongy surface your feet will thank you for later). There's a seven-hour time limit, meaning you can run 16-minute miles and still finish. There are frequent aid stations with couches and cake served (yes, you heard me right). But don't get too comfy: There may be a Blerch or two waiting to chase you along! Seattle is only 35 minutes away, so be sure to account for that so you can get to the start on time, then head back toward the city to explore after the race and continue your run-cation.
Prefer to run pavement? This city race is a marathon for all sorts of runners. It has a generous eight-hour time limit, but is also a qualifier for Boston. The course has some small hills but is mostly flat, offering a scenic tour of Portland as you meander from downtown along the Waterfront Park and over the gorgeous St. John's Bridge. Portland has lots of options for lodging, a great public transportation system, and some amazing food options for the hungry runner.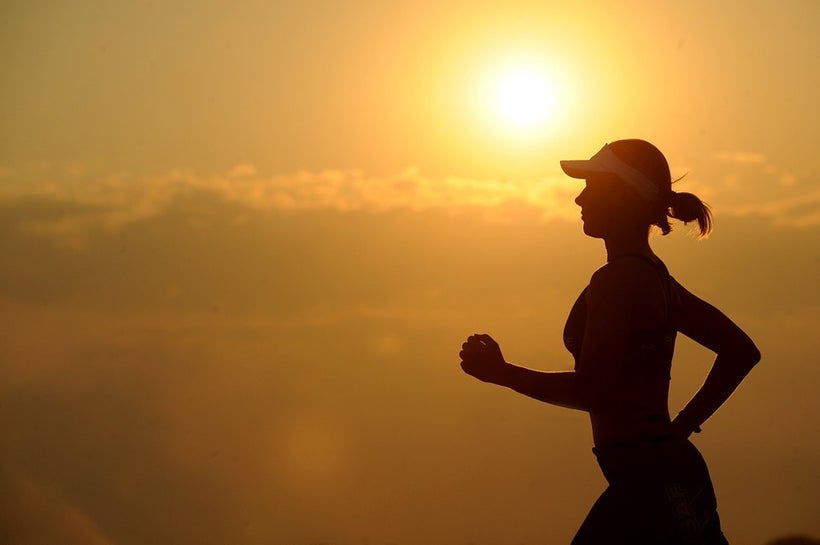 If You've Run, Say, One or Two Marathons
After running multiple races, you may have a PR that you want to match (or perhaps beat?), and you're probably more comfortable running in six hours or less. A harder course with some altitude gain may make the race more challenging and fun for you.
Seriously, why wouldn't you want to run-cation in Hawaii? This oceanfront road race goes from Wailea to Old Town Lahaina, with the Haleakala Volcano and the West Maui Mountains on your right. The rolling course and the warm climate will make the run a bit more of a challenge. Because the race starts so early (5 a.m. on the dot), portions of the course may be dark to start. The road is a major throughway in Maui, so you'll be running toward oncoming traffic — this race is best for experienced road runners who don't need headphones. Though this race is a qualifier for Boston, it's best to take the opportunity to experience Island Time and not rush. Race organizers encourage you to dive straight into the ocean when you're done and join other racers for the private, post-race sunset cruise with dinner, drinks, and whale watching.
If You Eat Marathons for Breakfast
Perhaps you're looking to qualify for one of the big-time marathons like Chicago, London, or Boston, or are simply looking to put your PR and your endurance to the ultimate test. Whatever your goal, these races are not for the faint of heart.
Come for the race, stay for the lobster. This Boston-qualifier is a nice, flat course that winds its way through the Correllus State Forest. It has very little elevation change — great news if you're trying to beat your PR. The four hours and thirty minute cut-off time is on the short side, but if you feel like a good, hard run in one of the country's most beloved vacation destinations, this is the race for you.
This makes the list of marathons for hardcore runners because it is just one race of a four-day series of events, which you can mix and match as you so desire. You could try the Triple Marathon, which is three marathons over the course of three days. You could sign up for the 72 Mile Midnight Express Ultra, which runs the same route as the Lake Tahoe Marathon through the night. You can add this to your list of races if you've chosen to participate in the California Series and turn this marathon into just one run-cation out of many. If you aren't quite ready for 72 miles but want to try running more than 26.2, consider signing up for one of the other smaller runs, like a half or a 10K. For the hardcore runner, this series is a hearty buffet of awesome.
Combining high altitude, intense elevation gain and loss, and a five-and-a-half-hour cut-off time, this race is sure to keep you on your toes. Most of the course takes place on dirt roads and trails, adding an extra bit of challenge (unless you're already an experienced trail runner, in which case, you're all set). Be prepared for some great views of Whitefish Lake, wildlife encounters (hopefully at a distance), fall foliage, and a lovely mountain town to explore pre- and post-race.
If you're looking to run in a beautiful new place, but like me, you're not quite marathon-ready, no sweat! Lucky for us, all of these races also offer a half-marathon option and several offer 10K and 5K options, as well.
For all the grueling hours of training, muscles you've pulled, and pairs of shoes you've worn through, you deserve to turn your race day into a run-cation. See you out there!
This post was published on the now-closed HuffPost Contributor platform. Contributors control their own work and posted freely to our site. If you need to flag this entry as abusive,
send us an email
.