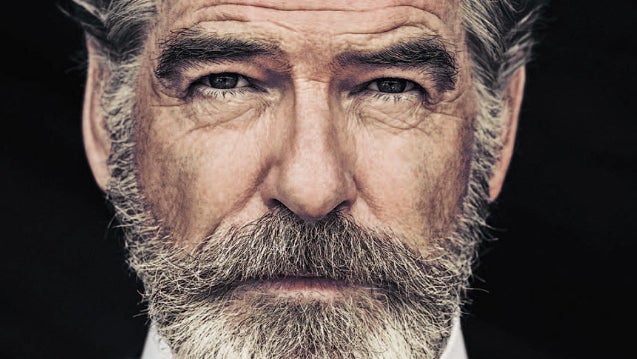 Bond 007.
We extensively know Irish-born actor Pierce Brosnan as the dashing James Bond 007 who, from 1995 to 2004, held the reigning title of the most efficient and seductive spy on the planet – at the service of her majesty the Queen of the United Kingdom of Great Britain and Northern Ireland. That's the official title.
From GoldenEye to Die Another Day, Brosnan's 007 was, in turn, fending off bad Russians, bad Chinese, bad Americans, and bad North Koreans; he ended his espionage career as James Bond to pass the baton to Daniel Craig, the current faithful servant of the British Crown.
For the sake of patriotism, all the actors cast as 007 have to be British men - as they are working for the British secret service, MI6. Writer and creator Ian Flemming was English. However, by extension, three James Bond were not from England: Pierce Brosnan, from Ireland, George Lazenby from Australia, and Sean Connery from Scotland – but it stayed in the kingdom nevertheless.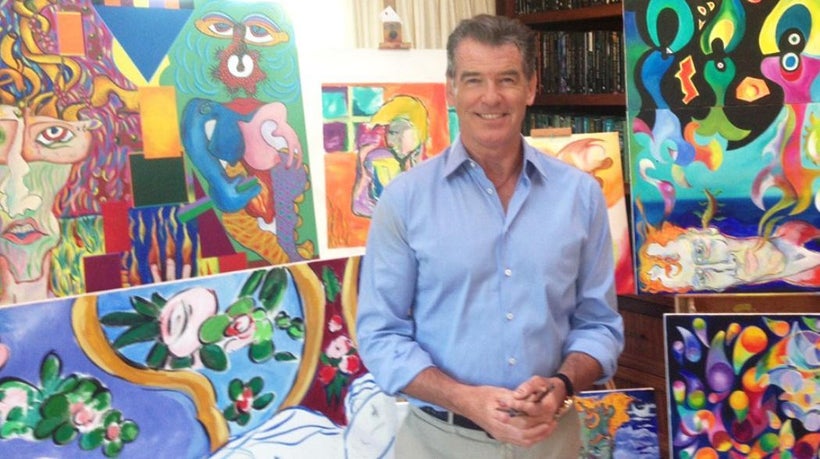 Secret agent, and more.
What we did not know is that the actor had been trained as a commercial artist, painted numerous landscapes, abstracts, and portraits.
"I always wanted to be an artist, a painter. I started as a trainee artist in a small studio in South London."
He attended the prestigious Central Saint Martins College of Art and Design in London. A painter friend thought that Brosnan should participate in a local theater workshop, leading him to pursue an acting career.
Brosnan does not usually privately sell his artwork but usually creates pieces to donate to charity auctions. Many were gifts for his wife.
"I paint in oils, I paint in acrylics, I paint figurative and landscape portraits. It's all in my own kind of style. I'm self-taught. I was a commercial artist when I left school, but luckily I became an actor. I've painted for many, many years."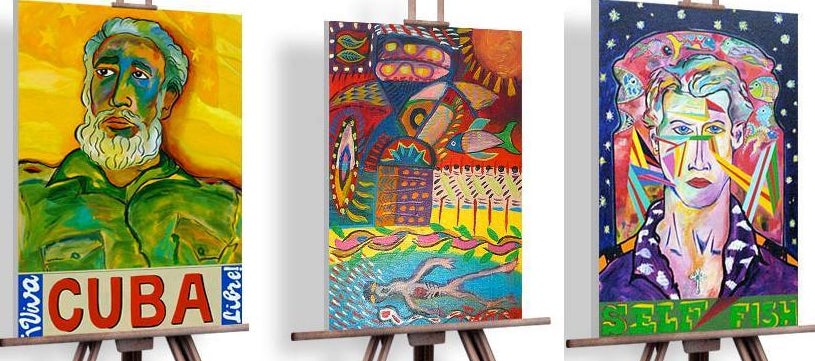 Paris can't wait.
Pierce Brosnan recently announced the upcoming exhibition of some of his paintings in no city other than The World is not enough's ending location, Paris. If you recall, the film saw James Bond uncovering a nuclear plot and an international terrorist who can't feel pain.
On a side note, Paris is also the first name of his teenage son.
Last month Brosnan was a guest on Live! With Kelly when he announced:
"I've been painting steadily for some time. I think I'm going to be having an exhibit at the end of the year in Paris - that's the plan. That would be a first; I've never shown my work before, not in such a capacity."
Before the end of the year. Remaining in the world of secrets, the date and the location of the soon-to-be show have not yet been disclosed - but surely American, Irish, and French newspapers and social media will let us know the when and where in time.

This post was published on the now-closed HuffPost Contributor platform. Contributors control their own work and posted freely to our site. If you need to flag this entry as abusive,
send us an email
.