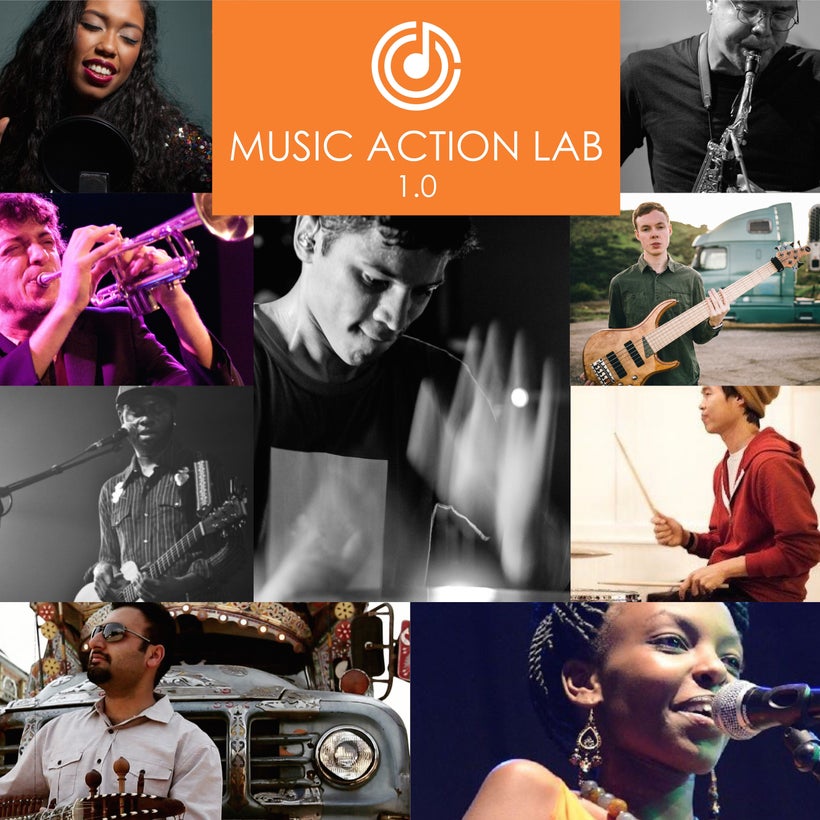 When music goes beyond an arbitrary arrangement of pleasant sounding notes, it becomes an instrument of change. Drew Foxman, a San Francisco-based musician, entrepreneur and activist, has launched Music Action Lab, a social impact incubator specifically designed for musicians. The participants of the incubator have been dubbed the Music Action Ensemble, a hand-picked group of nine artists from Pakistan (Farhan Bogra), Rwanda (Teta Dian), Japan (Aisha Fukushima), Togo (Amen Viana), Brazil (Icaro Sá), and the U.S. (Derek Beckvold, Will Magid, and Owen Clapp). The Music Action Lab and Ensemble are both under the umbrella of the Giant Steps Music organization whose mission is to "create and curate innovative musical approaches to solving global issues."
Foxman grew up with the sounds of jazz percolating in his ears. His love affair with music began with the piano and after a friend gave him a copy of John Coltrane's Giant Steps, his affair transformed into a lifelong marriage. After committing his life to music, he traveled to Europe where he lived and performed, then to Tibet where he taught. When he returned stateside, Foxman ran the San Francisco Jazz Festival's educational program at the age of 24 and later obtained his Master's Degree in International Educational Development from Columbia University. This trajectory eventually led him to a career in the international social impact space where he was determined to build a musical community whose purpose is to change, improve, and beautify our world.
The Music Action Lab is the culmination of his many experiences, connections and interactions making his long list of accomplishments seem like pieces of a puzzle. The first project by the Music Action Ensemble is an album titled Foundation which features a sonic mélange of cultures, borrowing sounds from the various backgrounds of each member of the ensemble. A video featuring an interview with American-Japanese vocalist Aisha Fukushima premieres simultaneously with the album and features a live performance of the track "Release."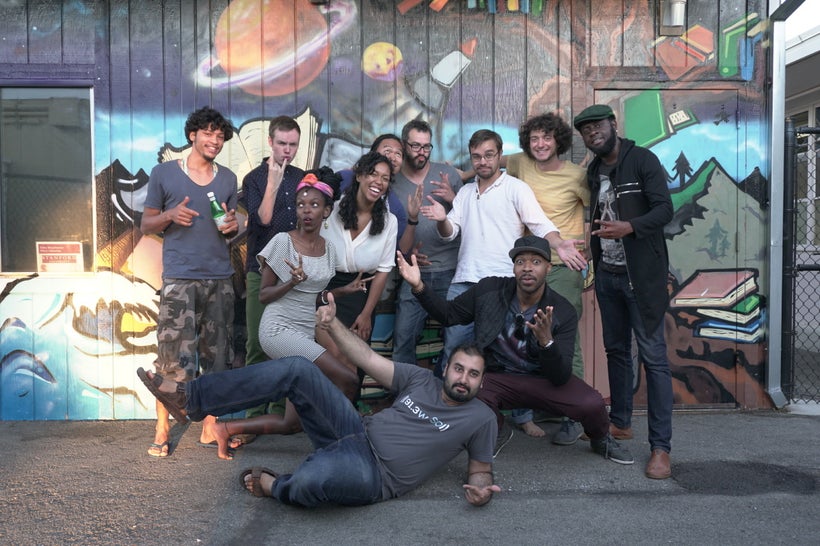 "Nine musicians were selected from a pool of 98 applicants across 22 countries through a highly competitive application process based on their unique combination of artistic excellence, demonstration of community leadership, and social entrepreneurship potential," Foxman stated in a press release. "Each lab culminates in one album of original material that will have a specially designed educational curriculum to teach and spread the message of the music. Through the Music Action Lab, Giant Steps Music is creating a catalogue of social action recordings through a new global musical language exclusively dedicated to social good."
Combining the minds of these nine innovative musicians establishes an approachable dialogue that utilizes the ubiquity of music. Sound is a sense that resonates even through those who don't consider themselves musical. Humans either hear it or feel it, but the beauty lies in how we interpret it. The Music Action Lab has created a platform for entrenched and aspiring activists to inspire, discuss, teach, and learn. If one instrument alone has the power to compel the world, imagine what nine instruments can do—the same can be said about people.
"'Release' is really a testament to the artists' experience in the Music Action Lab," Foxman says as he describes the video premiere. "[It is] the culmination of sixty hours of rehearsal and collaborative music-making across nine diverse cultures, individual experiences, and musicality. It speaks to the process of self-discovery, self-affirmation and self-actualization that can materialize through moments of both intense challenge and high inspiration."
Watch the video premiere of "Release" here:
This post was published on the now-closed HuffPost Contributor platform. Contributors control their own work and posted freely to our site. If you need to flag this entry as abusive,
send us an email
.