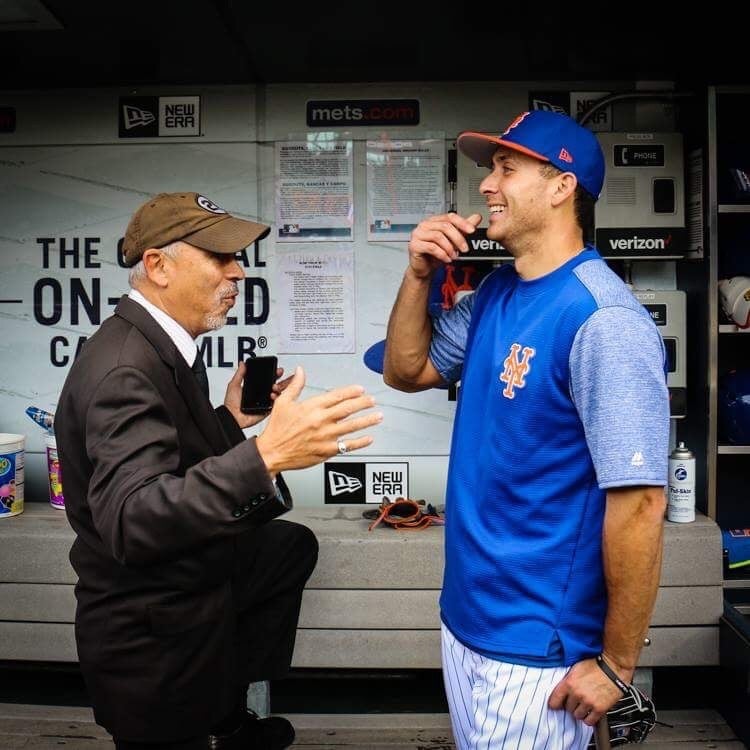 I know many of you have already forgotten the World Baseball Classic games. I'm sure that most of you baseball fans are now fixated on your hometown teams. However, yesterday I attended a Summit on Puerto Rico and the Financial Crisis here in New York and after hearing so much about the problems of the financial crisis and hearing expert, among expert talk about the depth of the problem and the need for solutions. It was obvious that the only clear path for Puerto Rico to solve it's crisis is with the unity of the entire almost nine million Puerto Ricans focusing on the problem. The unity of 3.4 million on the island and the 5.5 million here in the Diaspora many say is very difficult.
However, as difficult as this type of unity may sound it is possible to bring our communities together.
For example who can forget how the entire island of Puerto Rico was glued to the TV and screens set up all over the island to see the Puerto Rico national team that made history in both, the island nation of Puerto Rico and in the Diaspora here in the U.S. Though Puerto Rico's team lost the final game Vs. the USA, the team made history by going undefeated into that final game and in the process providing an incredible pride that brought every sector of Puerto Rico into one focused agenda, raising the name and flag of Puerto Rico in every game. The island went into a frenzy following their team so much so that every town in Puerto Rico had set up giant TV screens to watch the games. Everyone was so much into the games that hardly any crime was committed and people in Puerto Rico exhausted the blond die hair coloring to imitate their team that had all dyed their hair, or beards blond as a baseball "good luck" ritual.
While all the teams in the World Baseball Classic were playing for a trophy, Puerto Rico's team was playing for a pride that the island needed at a time that it is suffering from the worst economic and potential political crisis in its history. Therefore, I want to share this interview with one of the members of that historic team, JT Rivera, a minor league player with the Mets who was recently called up to fill a void in the NY Mets team. Rivera is a Nuyorican born in the Throggs Neck section of the Bronx to Puerto Rican parents born in the island.
I'm not suggesting that sports is the answer to unite the entire Puerto Rican island, but I am suggesting that we need to study why and how these games did exactly that on the island and to a large sector here (without much publicity). Troubled times of crisis require thinking out of the box.
LS: How does it feel being called up back to tam and being here today (1st day up) at Citi-Field?
JTR: It feels great. It's always nice to get the call to come up and play in the big leagues something you have dreamed of and prepared all your life for. I'm just glad to be back and help the team with some wins.
LS: I was watching you in batting practice you got some "POP" in that bat hitting some balls over the fence.
JTR: (Laughing) I try not to show it in Batting Practice. I want to hit line drives, but also trying to drive the ball out.
LS: Let's talk about your participation with the Puerto Rico national team where you played first base. What was that experience like? What can you tell us about that?
JTR: That experience was unbelievable. It's something that I don't think I will be ever able to really explain, or experience again other than playing in the classic again and having that kind of run and hopefully winning that time. The ride was great. I got to vibe and learn from some great players and to help out the country, Puerto Rico that has been struggling and to have them on my side and the wholes teams back was great and to see the impact we had on some people over there.
LS: Did you guys ever think that you would do as good as you did? You guys were undefeated going into the game Vs. the USA.
JTR: Honestly, we came in with that mentality. I mean if you ask some of the veterans on the team, they had that mentality; they have been there before. They were ready to win. They gave us that same mentality and they brought us in to be part of a family and that happened pretty quickly. That was one of the special things that occurred playing as a team pretty quick. We didn't have that many games to grow, but we did it pretty quick. I think we all expected to have a chance. We also didn't expect to have that type of impact on the country, but we did and it was special.
LS: People on the island and the Diaspora here say that you did not win the first place Gold, but that you won something bigger and more meaningful. You won the pride of over three million Puerto Ricans on the island and over 5.5 million Puerto Ricans here in the states. Have you heard that?
JTR: (smiling) Yeah, obviously the loss is not what we were hoping for. We wanted to come away with the gold. But obviously it was something much bigger than winning the gold. We brought a country together again for the time being while we were playing. People stopped what they were doing to watch us play and enjoy life again. To put some smiles on people faces that had been struggling, have fun, the yellow hair, just to have fun and to bring people together hopefully it stays that way.
LS: They say "things happen for a reason," God works in mysterious ways. Puerto Rico was and still going through a major crisis. The stress, the sadness, anxiety and depression and all of a sudden you guys come up and it was like if you lit a candle of hope, everyone, every town putting up huge screens in the plazas to watch the games, kids in kindergarten going to school with blond wigs, the impact of those games were huge. How did that affect you cause you were born here, you're a Nuyorican?
TJR: Yes, I was born here in the Bronx, but both my parents were born over there. I have a lot of pride for that country (Puerto Rico) where they were born. That is my background. I was born and raised in the culture though I grew up here in New York. But we always went to Puerto Rico, I have a lot of family still there, so to see the impact that we had on those people on the island going through some tuff times, to maybe ease that time for them, to let them enjoy life again, to let them enjoy was huge. It was bigger that just baseball, it brought a lot of people together. The closing of streets, watching the games together, enjoying the games, I think it says a lot. Though we were losing (final game Vs. USA) by a lot and though it was pretty much over, our fans were still cheering, having fun and making the best out of it and that says a lot.
LS: When we interviewed Yadier Molina we asked him about the games and he said that he had played in the World Series and that was huge, but that the Classic was something like it, but bigger for him. Though you have yet to play in World Series, could you relate to what Yadier meant?
JTR: YES. That was my world series. I obviously want to play in one with the Mets this year and that is our ultimate goal, but for now that was like the world series that I have always dreamed of. That experience was great. I can't compare it to a World Series because I have yet to play in one, but that was something special.
LS: From one Bronx guy to another, Thank you. We do have something for you. We want to give all you guys that gave us so much pride something to remember. We will be talking to you more about that in the near future. God Bless
This post was published on the now-closed HuffPost Contributor platform. Contributors control their own work and posted freely to our site. If you need to flag this entry as abusive,
send us an email
.