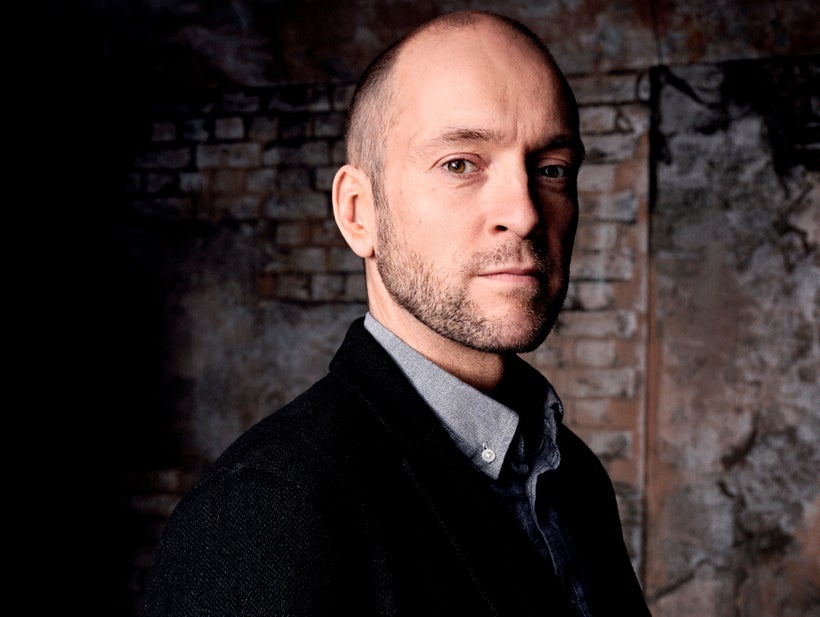 Derren Brown: Secret, at the Atlantic Theater Company, begins with a mild-mannered Englishman making the traditional magic show request that we kindly refrain from spilling the beans, as it were. There are no beans in view, nor playing cards, and no visible sleight-of-hand.
What we do get is two hours of dazzling wizardry. Mr. Brown is self-effacing and enthused, with charm to spare and a sackful of illusions to share. Illusions of the sort that engage us, stump us, and result—each of them—in effusive applause which serves, again and again, as a release from the suspense. Not suspense in terms of "Harry Potter," say; suspense as in, what's he going to do and how's he going to do it? And then, after a whirlwind display, how'd he do that?
The stage is pretty much bare, with a chair, a café-type table by one wing and a banana stand by the other. That is, a podium topped by an inverted glass, on which a banana is placed so a full-sized man-in-a-gorilla-suit can steal in and take it without the audience noticing—even though we've been specifically warned. (You've got to be there…)
Brown made his name on UK television with "Derren Brown: Mind Control" in 2000, and has continued seemingly nonstop from there. His adventures include two Olivier Awards for his West End visits with Something Wicked This Way Comes (2006) and Svengali (2012). He also has a few best sellers on the shelf. All of which is to suggest that while Brown is a stage newcomer on our shores (in what we are told is a new show), he is a celebrated and assured illusionist and make no mistake.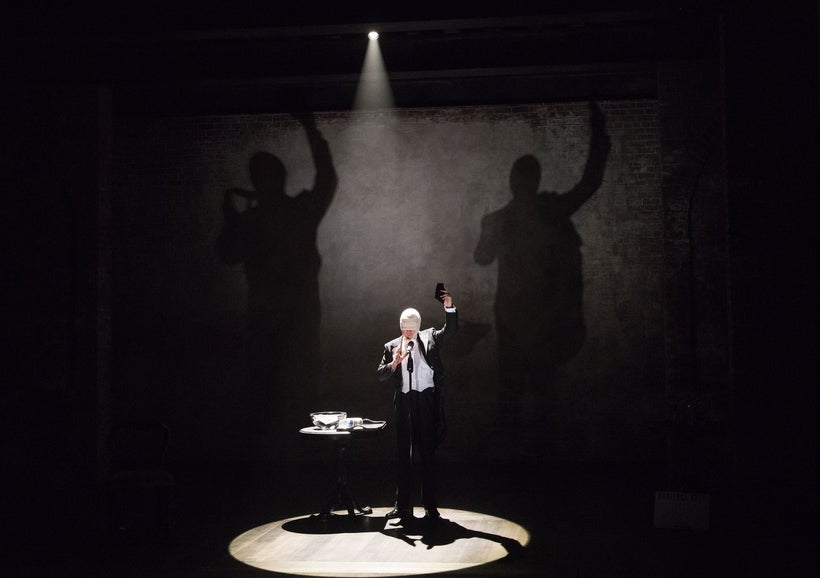 As a result of which, he is very much at home at the Atlantic (although one gathers that this 200-seat house is like a living room compared to what he is used to). No transoceanic jitters, here; Brown has everything under control. He reads minds and body language; performs hypnosis; emits subliminal cues; and pretty much manipulates audience response to achieve his aims. All this, plus coal-shovels full of charm.
Derren Brown: Secret—and there's a trick to the title, naturally enough—is one of those shows with a fair quotient of audience participation. Not of the intrusive kind, mind you. Brown's minions troll the house before the show, inviting patrons to provide secrets; but there's no hard sell, and you're welcome to opt out. Numerous people are chosen from the audience, although only a relative few are invited up to the stage. In a show of randomness, Brown selects participants by throwing Frisbees out into the audience; clearly, you can't have forty "plants" in a 200-seat house. (But maybe two or three, for key moments??) Thus, much of the show seems to develop as it goes along—although Brown's act seems centered around nudging the audience to respond as planned.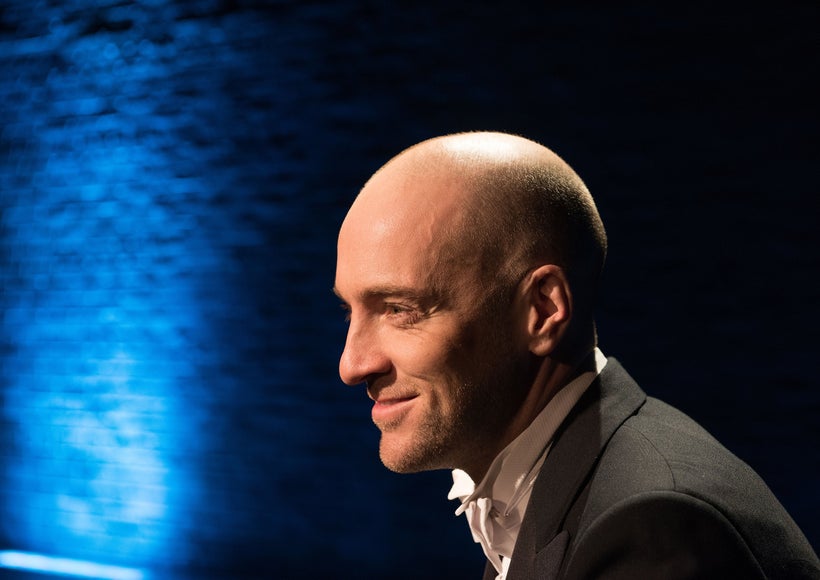 The critics' preview I attended was so entertaining and so successful—as an evening of grand illusion—that I half wanted to return the next night, so that I could see how much of the seemingly audience-driven show remained identical. But where would be the fun in that? Derren Brown: Secret is a wild-eyed, "how'd he do that" romp. Why try to tamper with Brown's secret?
Derren Brown: Secret opened May 16, 2017 and continues through June 25 at the Atlantic Theater Company
This post was published on the now-closed HuffPost Contributor platform. Contributors control their own work and posted freely to our site. If you need to flag this entry as abusive,
send us an email
.