Thessaloniki, Greece – When Nikos Dimitriadis bought tickets to see English rock band The James in the summer of 2005, he thought he would just be an ordinary member of the crowd. He was in London celebrating the completion of his Ph.D. in Theology, which he had received the previous month from the Aristotle University of Thessaloniki.
Dimitriadis packed into the concert hall with 15,000 other fans and snagged a spot near the front. A few songs into the show, the band pulled him on stage to sing along. To everyone's surprise, including his own, Dimitriadis was an instant hit.
By the time he got back to his spot in the audience, Dimitriadis had a signed record deal. He quickly became a sensation in Greece, forming an indie-rock band called "The Gang" with a group of friends. They began touring Europe and were soon playing for audiences of 25,000.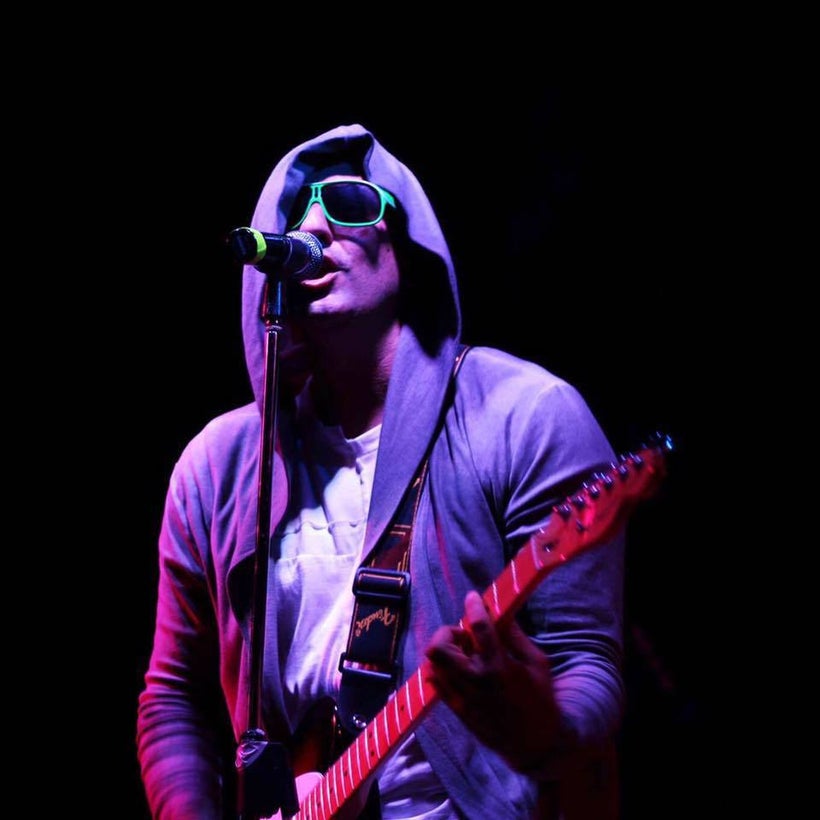 But Dimitriadis, now 40 years old, is by no means a standard rock star. On top of singing, he teaches World Religions at the American College of Thessaloniki, heads the environmental campaign at the Center for Ecumenical, Missiological and Environmental Studies (CEMES) and helps run his family's pizza joint. He cites his parents as the main source of his passion for conservationism—they emphasized the Christian value of environmental stewardship during his upbringing in Thessaloniki.
Now he's merging his diverse talents into a project called "Smile," in which he uses music to promote environmental justice among young people worldwide. He's already visited six continents, repeating a message he says is central to many world religions: all of the world's populations deserve a life free of environmental poverty. Dimitriadis says his focus differs from traditional environmental groups in that it prioritizes people: "I don't believe in the model 'save the planet.' It's actually 'save yourself.'"
"Nikos is really a special character in the sense that he has this ability to combine his musical talents with an environmental message," said Christoph Stückelberger, president of the interfaith applied ethics organization Globethics, for which Dimitriadis is the Greek national representative.
Because of his ability to distill complex ethical and theological messages for a broad audience, Dimitriadis is becoming a standout in a growing global movement: that of interfaith cooperation on environmental action. His personal affiliation is with the Greek Orthodox Church. But he understands that if religious groups set aside their differences and work together, alongside secular efforts, they stand a better chance of halting—or at least slowing down—global climate change.
Officially, the Orthodox Church promotes action to minimize the growing threat of climate change, owing to the leadership of the Ecumenical Patriarch Bartholomew, the Church's spiritual leader. Bartholomew has released statements akin to Pope Francis' famed encyclical on climate change.
"We are treating our planet in an inhuman, godless manner precisely because we fail to see it as a gift inherited from above," Bartholomew has said.
He encourages decisive action: "For the first time in the history of our world, we recognize that our decisions and choices directly impact the environment…Breaking the vicious circle of ecological degradation is a choice with which we are uniquely endowed, at this crucial moment in the history of our planet."
Despite the Church's formal position that climate change is "the challenge of our generation," few local leaders have taken up the cause, either practically or theologically.
One reason for the disconnect is a fear of backlash from congregants.
"It didn't take long for people to realize that Bartholomew's message was going to stir a pot of controversy," said Fred Krueger, a director at the World Stewardship Institute (WSI), an Orthodox group based in Santa Rosa, California that encourages interfaith cooperation on environmental issues. "And clergy don't like to have controversy when they're unsure of its implications. So many of them avoided the topic."
CEMES, the organization that Dimitriadis works with, has encountered similar criticism from some corners of the Church. Petros Vassiliadis, CEMES' president, says that "conservative quarters within the Orthodox Church tend to be very cautious."
They don't approve of the work CEMES is doing. "Our group has initiated dialogue with religious groups [Catholics, Muslims, Buddhists and others] that were once considered objects of the Christian mission," Vassiliadis said. "Now they are partners in our ecumenical and environmental work."
The other problem is theological. Krueger says most priests were never taught about creation care and ecology during seminary. In an attempt to remedy this, his organization provides Orthodox priests with a daily theology reading focused on ecology and God's command that humans care for the planet.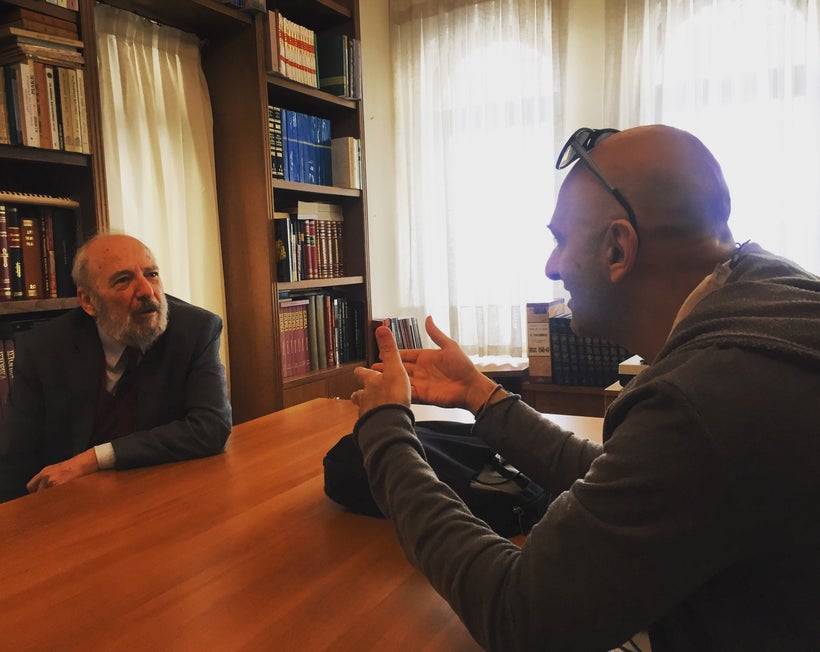 Vassiliadis and the team at CEMES invest their energy in crafting theological arguments that will reach broad audiences, hoping to ultimately convince the grassroots of the Orthodox faith that environmental action is a worthy cause. For example, they have researched the biblical basis of environmental justice, the idea that all of the world's populations deserve to live in a clean and healthy setting.
"One of our conclusions is that ethically, there's a great harmony between all the religions of the world," said Krueger, of WSI's theological studies.
"What that means is that there's a possibility of working collaboratively across all the faith traditions. Religions have an inherent responsibility to cooperate on international movements for global healing," he said.
The importance of collaboration between diverse religious groups is at the heart of Dimitriadis' "Smile" project. But until he entered college, he had only encountered a handful of different religions, having grown up in Greece where 95 percent of the population is Orthodox.
Dimitriadis studied theology at the University of Bologna, but he loved Florence so much that he rented an apartment there and braved a daily train ride—56 minutes and 20 seconds long—to get to school. He lived with two other college students: one Catholic, from Mexico; the other from Afghanistan.
At first, Dimitriadis couldn't understand why his Afghani roommate holed up in the apartment's sole bathroom five times each day at regular intervals. One night, he worked up the courage to knock, enter and ask. After he learned his roommate was Muslim, the two stayed up through the night discussing their faith and customs—and were surprised how much they had in common.
To this day, Dimitriadis considers his college roommates his best friends, but the experience shaped his professional work, too. Three years living alongside a Catholic and a Muslim taught him the value and potential of interfaith cooperation.
The realization led Dimitriadis to connect with Vassiliadis, join forces with CEMES and begin attending interfaith ecology conferences worldwide.
"When it comes to engagement for climate change—academic work is one thing, and understanding how different religions can contribute—but the other is to motivate people to actually do something. That's where Nikos really excels," said Stückelberger, the president of Globethics.
CEMES, the research group Dimitriadis helps lead in Thessaloniki, faces a challenge in common with the rest of Greece: funding for environmental work is practically non-existent amidst the ongoing financial crisis.
"There is a general willingness to protect the environment, both in the Orthodox community and among the Greek public," said Vassiliadis, the institute's president. "But in order to have environmental strategy, you need to spend money, which we don't have available at this stage."
Dimitriadis knows all this, but he still chooses to take an optimistic view. Instead of worrying about the carbon footprint, he encourages his fans to consider what he calls the "green handprint"—or the positive impact people can have on the environment.
"He is not blind to reality. He knows the negative side of reality very well," said Stückelberger. "But he can express his hope and show that he is not giving up. That in itself is an ethical message, but not in a moralizing sense; he rather says, 'Don't give up. I haven't given up.'"
The main thing he encourages his audiences to remember is that "we don't own the planet," says Dimitriadis, echoing the values his parents taught him as a child. "The planet is not ours to destroy. We are part of the creation."
This post was published on the now-closed HuffPost Contributor platform. Contributors control their own work and posted freely to our site. If you need to flag this entry as abusive,
send us an email
.