Liz Schwartz is sitting on her living room sofa talking about effective communication.
She speaks clearly and concisely, choosing her words with care and confidence in this, a casual conversation.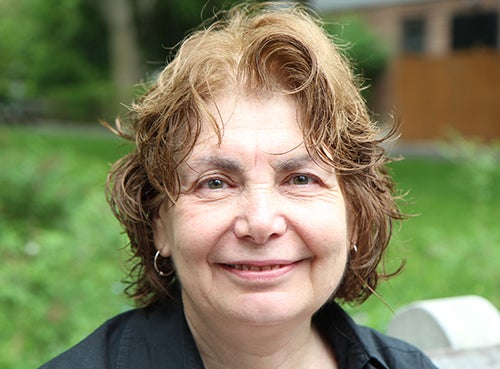 Her pronunciation is impeccably generic: Your ears would never be able to guess where she's from.
And that's the point. Sort of.
"Everyone has an accent," says Liz. "I have a New York accent."
"You're not from New York," she says before I can tell her this. "I don't know where you're from – somewhere in the Midwest – but it's not New York."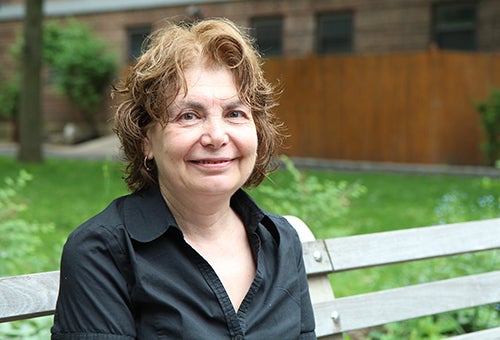 Her assessment is astute: I am from St. Louis, and for the record, I don't think I have an accent.
As a speech-language pathologist, it is Liz's job to listen to Lilliputian linguistic lilts and lessen them to lift the prospects of the pronouncers.
"The people I work with always face a stumbling block because of their accents," she says. "People don't understand them, and they have to repeat themselves. This is usually related to employment. I have some clients who can't get interviews or jobs because of thick accents."
Her work, she emphasizes, is not about erasure. It's about accenting the positive points of the accent.
"An accent is part of who you are just like the shape of your nose," she says. "It's part of your culture and your heritage."
Liz, who is compact, cerebral and composed, became interested in accents through her fascination with language.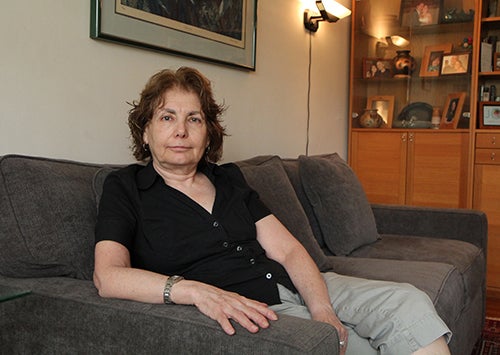 She was born in Manhattan, and when her parents settled in Queensview, she and the co-ops were new to the world.
"It was a close-knit community of young families who were mid-level professionals," she says, adding that although she left the complex briefly, she came back in the 1970s and stayed. "As an only child, it was a great place to grow up because everyone was in and out of each other's houses all the time."
After graduating from the all-girls Julia Richmond High School in Manhattan at 16, Liz enrolled at The City College of New York, where, true to her love of languages, she majored in French and minored in Spanish.
There are no words, in any accent, to express how difficult college was for her. Although she was an excellent and ardent student, when she was 17, her mother died. It took her five years instead of four to graduate.
"I didn't know what I wanted to do for a career," Liz says. "So I took secretarial jobs."
At 24, she married and continued to work after the births of her son and daughter.
When the children were small, she went back to school to earn a master's degree in speech-language pathology from Hunter College.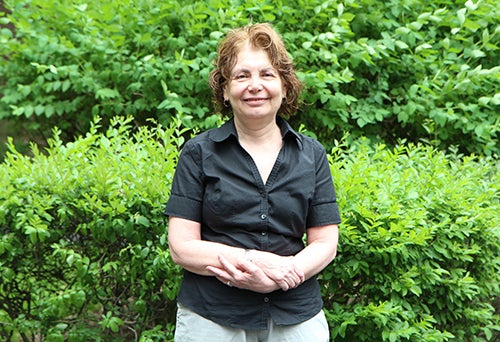 "I worked part time during the day and went to classes at night," she says. "My husband was a huge help; he kept the kids busy on the weekends with activities. I always say that half of my diploma belongs to him."
Liz took a job in an early-intervention center and after 14 years left to become a mentor to speech-language therapists.
Through the years, she enriched her interest in languages and cultures through travel, visiting Europe, Asia, Africa, South America, Canada and the Caribbean.
"Although I majored in French, I don't speak it well," she says. "I'm rusty, which is why I'm taking lessons. But I do speak Spanish."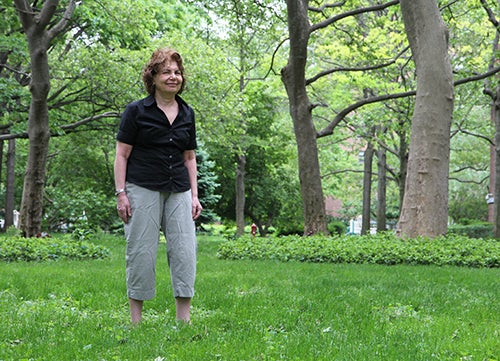 In 2011, she opened Better Speech Now, which helps adults, word by word, tame and train their accents.
"It's a difficult process because you are retraining the brain, the mouth and the face," she says. "You have to learn to position the tongue and lips. It's tough for adults to change lifelong patterns."
Liz, who has clients from as far away as London and Budapest, says it's rewarding because she literally can hear the difference she makes.
"People gain confidence, and that's life altering," she says.
As far as her own life, Liz, a grandmother to two, hopes to continue to expand Better Speech Now.
"Most people don't know that accent reduction exists," she says. "I'd like to do more in the corporate world."
Nancy A. Ruhling may be reached at Nruhling@gmail.com; @nancyruhling on Twitter; nruhling on Instagram, nancyruhling.com, astoriacharacters.com.
Copyright 2017 by Nancy A. Ruhling
This post was published on the now-closed HuffPost Contributor platform. Contributors control their own work and posted freely to our site. If you need to flag this entry as abusive,
send us an email
.