Curious about the Miami that exists beyond South Beach? Head across the bay and into the city center to see an entirely different Miami, packed with vibrant neighborhoods, authentic eateries, and cultural experiences just waiting to be discovered on your next girlfriend getaway. Here's where to go, where to eat, and where to stay: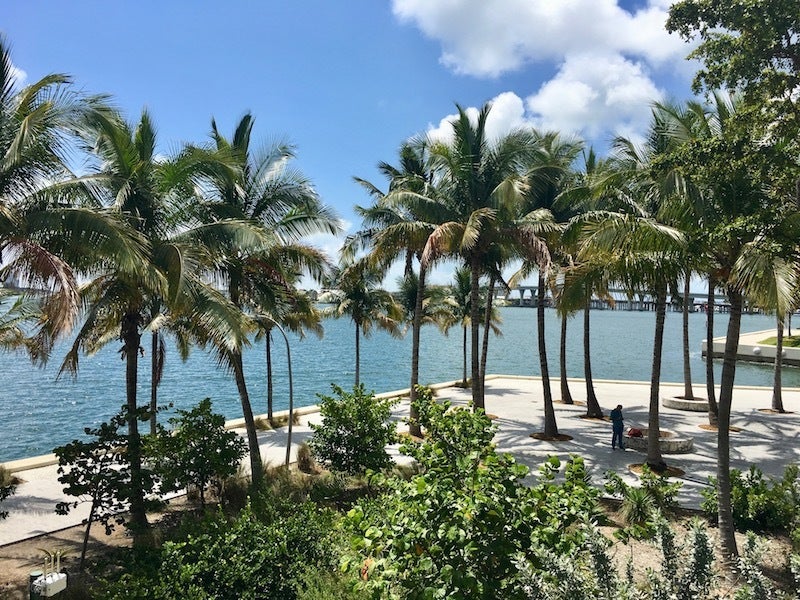 Wynwood:
Wynwood perhaps defines the 'new' vibe in Miami better than any other single neighborhood. An eclectic mix of art galleries, trendy bars and restaurants, and boutiques, Wynwood may have become gentrified from its infancy as an artist community, but it's still a great representation of the mixing pot that is Miami.
Start with a stroll through the neighborhood to appreciate the street art…don't worry, you can't miss it. Wynwood Walls sits at the epicenter of the street art movement, with commissioned murals across several blocks. Enter at the arched gates. (It's free to enter.) Between murals, a few galleries are open within Wynwood Walls, as well as a juice bar and a few other small cafes.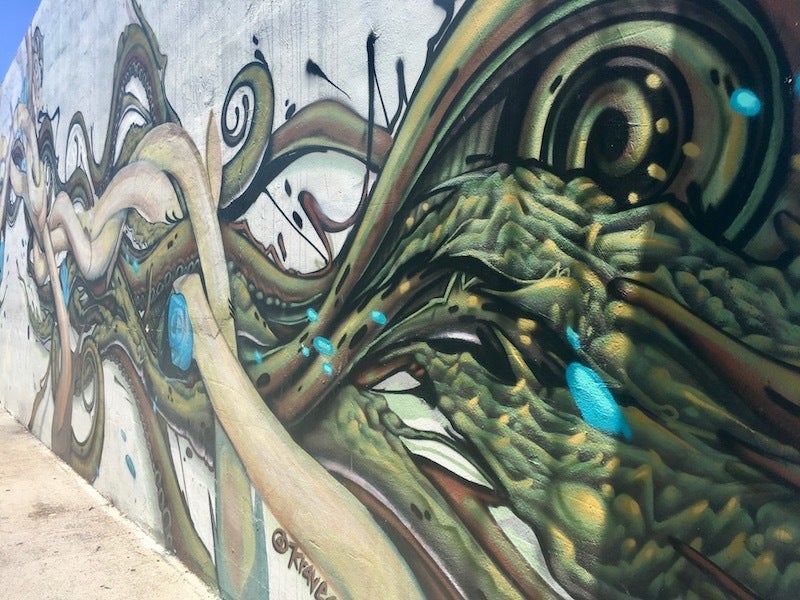 After seeing the 'official' art of Wynwood, walk through the next few blocks, wandering at will and popping into additional galleries and boutiques and checking out more unofficial murals, some as impressive as the commissioned work. Stop for an espresso or cafecito (Cuban coffee) at any number of cafes, or treat yourself to a cookie or pastry at Zak's Bakery…so beloved his bread is on the menu at a number of Miami restaurants.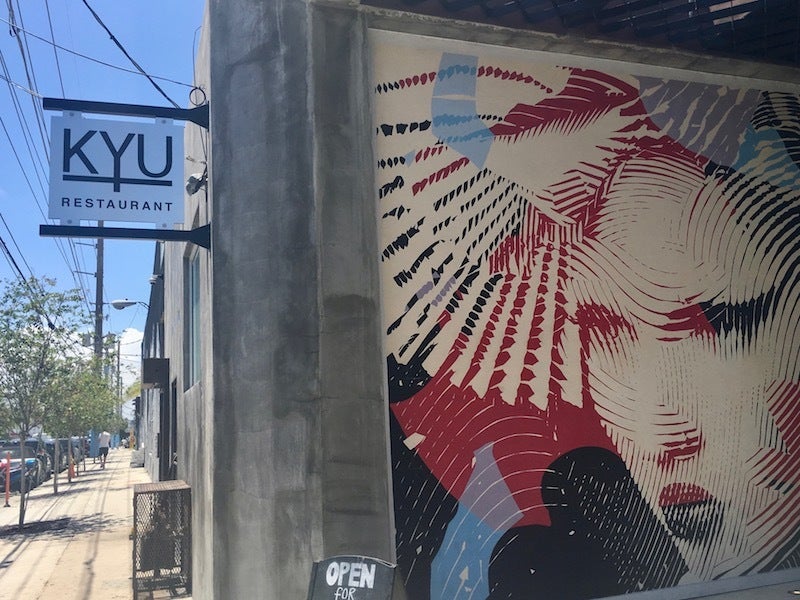 Later, grab a pre-dinner drink at Alter's outdoor patio bar, which, while overshadowed by the restaurant, is a destination in its own right. Cocktails here are artistic masterpieces, complete with words written in foam and perfect presentation. If you want to eat at Alter, the small dining room opens at 7 pm with a pre-fixed menu of inventive courses (vegan and vegetarian available upon request, and some courses can be substituted). Alter is (one) home of celebrated chef Brad Kilgore, a two-time James Beard semi-finalist who also creates magic at Brava, located in the Adrienne Arsht Center for the Performing Arts of Miami-Dade County (ideal for a pre-show meal).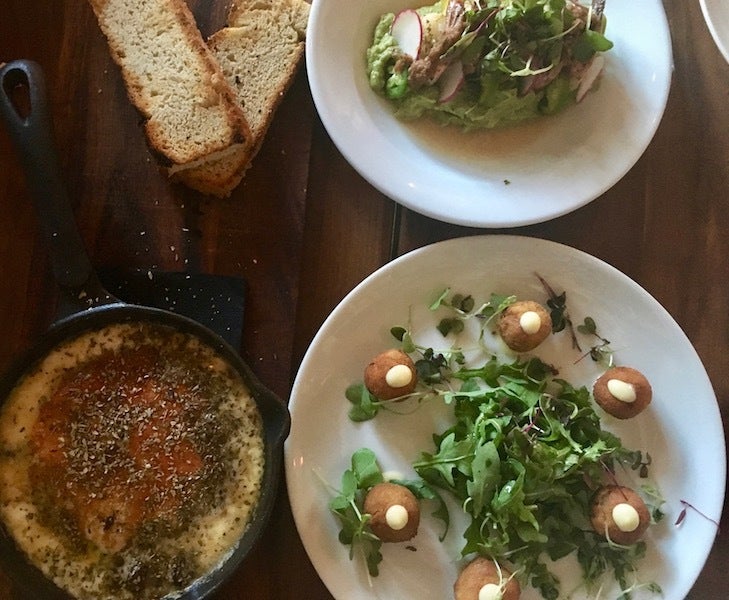 If you're looking for a more casual dining experience, head instead to Rust, a hole-in-the-wall in the most gentrified of ways. Located down an open-air marketplace hallway in the heart of Wynwood, Rust is owned by a Uruguayan transplant who has made Miami his home. Featuring a globally inspired menu that includes everything from chivitas (Uruguayan sandwiches) and Spanish tortillas to ceviche, Rust is a place to linger on the patio with a sangria and tapas to share.
Museum Park:
Ten years ago, Miami's downtown became a ghost town after work hours. The massive and beautiful Arsht Center for the Performing Arts changed all that, bringing a vibrant evening scene to downtown. Located within easy walking distance to Museum Park (featuring the stellar Perez Art Museum and brand new Frost Museum of Science), the Arsht Center is a hub for performing and visual arts lovers, as well as the perfect place for a meal.
Start your day across the way, in the heart of Museum Park at the Perez (PAMM), where two floors of permanent and featured art exhibits are on display. Make sure to leave time to stroll outside, where Adirondack chairs and hanging hammock chairs invite you to sit a while to enjoy the ocean breezes and views of the bay. Grab a coffee at the museum cafe, or better yet, head over the the Arsht Center to enjoy lunch at the cafe at Books and Books. A Miami institution, Books and Books is located in their original Sears storefront, and features a farm-to-table style menu upstairs from the bookseller.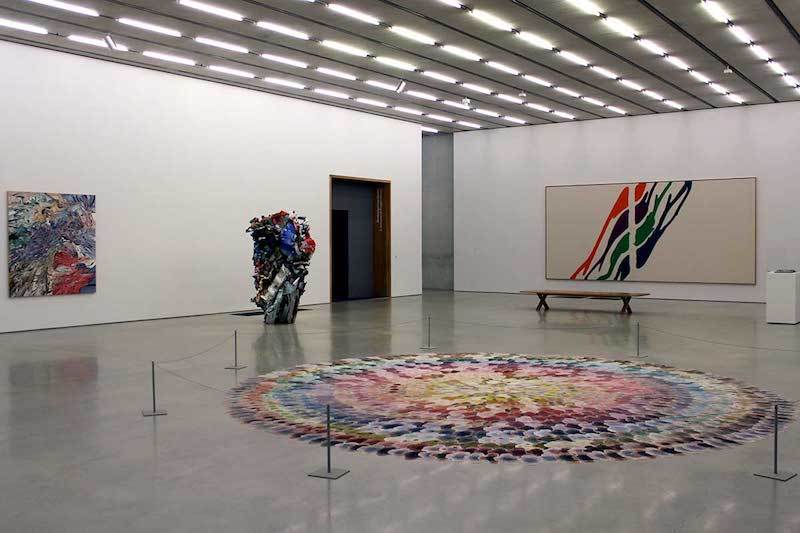 If you want to linger longer over lunch, consider grabbing an Uber and heading to the riverfront (yes, Miami has one). Seaspice is located directly on the Miami River, with a shaded patio where diners can watch yachts tie up to disembark for a meal. The coconut salmon ceviche is not to be missed at Seaspice, and everyone should definitely save room for espresso and dessert.
In the evening, return to the Arsht Center to see a performance. Whether your crowd wants to see musical theater, take in an intimate play, or listen to the symphony, the Arsht has it all. This massive and beautiful center features visual art embedded in the design and architecture, and offers multiple space for both large-scale musical theater performances, ballet and symphony, and dance performances.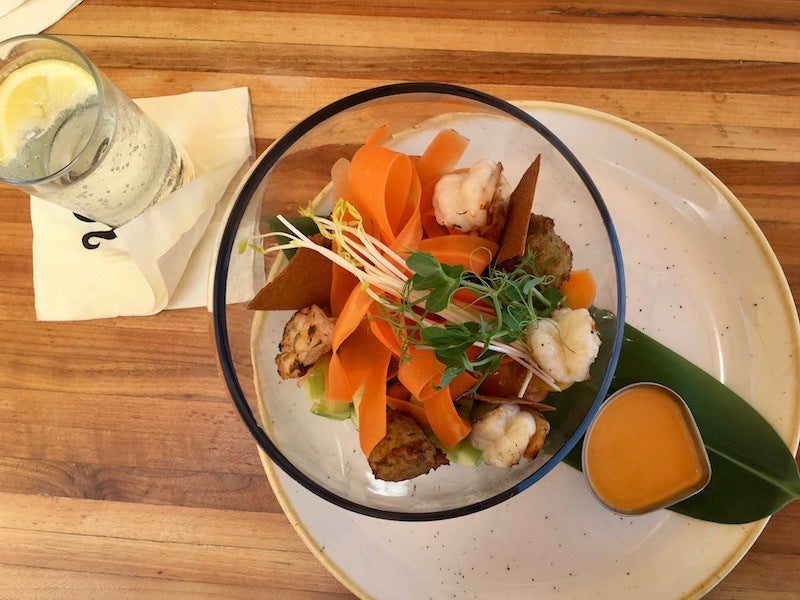 Where else to go for drinks, ladies night, and shopping:
If you're in Midtown, head to the Shops at Midtown for a casual shopping experience, then end your night at Lagniappe, a lively bar with an expansive outdoor space draped with twinkling lights. If you want to head to trendy Brickell, shop at City Center then stay for a movie at the luxury theater and drinks at rooftop Sugar. Or, check out the Ball and Chain, with sharable plates, inventive drinks, and salsa dancing and jazz (ladies night is Wednesdays).
Where to stay:
Stay in Brickell with your girlfriends for the ease of taking the free Metromover between City Center and Museum Park (though you'll need Uber to make your way to Wynwood). Stay in Midtown if you have a car; you'll be within 10 minutes' drive of most stops on your itinerary.
This post was published on the now-closed HuffPost Contributor platform. Contributors control their own work and posted freely to our site. If you need to flag this entry as abusive,
send us an email
.